Understanding Use & Specifications of Creating Springs
The spring has been bouncing into businesses since the early 15th century, and manufacturers, engineers, scientists and even artists have found a huge array of uses for it. From torsion springs to compression springs, the list of uses for different springs could go on and on, but when you're in such a specialised industry, you need specialised springs to match that. Whether you are working on a valve of a car or the mechanism of pens, custom springs may be your go-to option.
Here at European Springs, we aim to supply only the best for our customers, whether that's a simple order of standard springs or a collection of bespoke springs. Even at our Yorkshire facility, we stock over 12,000 items of which are standard springs. But when it comes to having springs made for your specific needs what considerations need addressing?
Length and Force
European Springs standard catalogue is made up of several types of strokes, forces and lengths, but with creating springs you can tailor the variables of your spring to a particular project or specific type of spring you may need. Some projects may need more specific rules or measurements, and sometimes standard isn't what you are looking for. Any specific measure of force, any length of spring, any type of stroke, we can help you!
Movement, Damping and Connectors
Our skilled team can adapt any speed and oil volume for your requirements, which means we can also tailor the movement patterns of your bespoke springs. The damping can also be altered as needed to link with the movement pattern and amplitude.  The connectors are usually inclusive of threaded and welded loops in terms of our standard range. The demanding market calls for these as the most desired. However, if your venture requires a more bespoke connector, we can do it. Any gas springs with alternative connector types or an unconventional end fitting, we can produce them for you.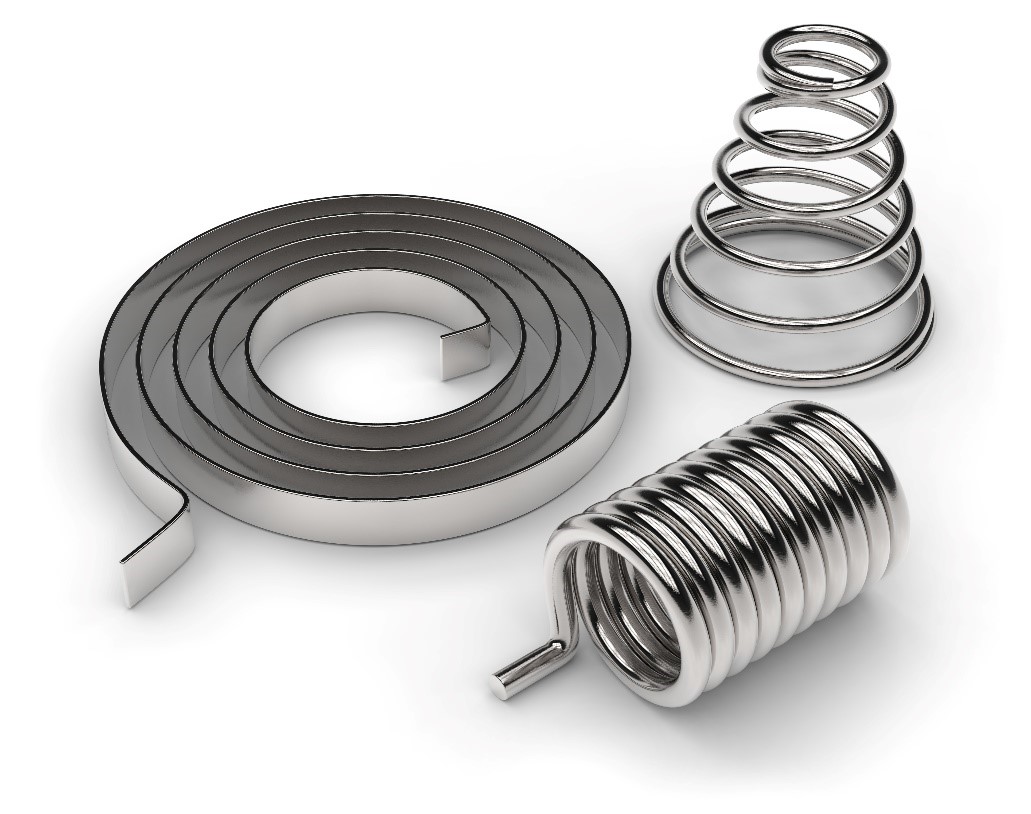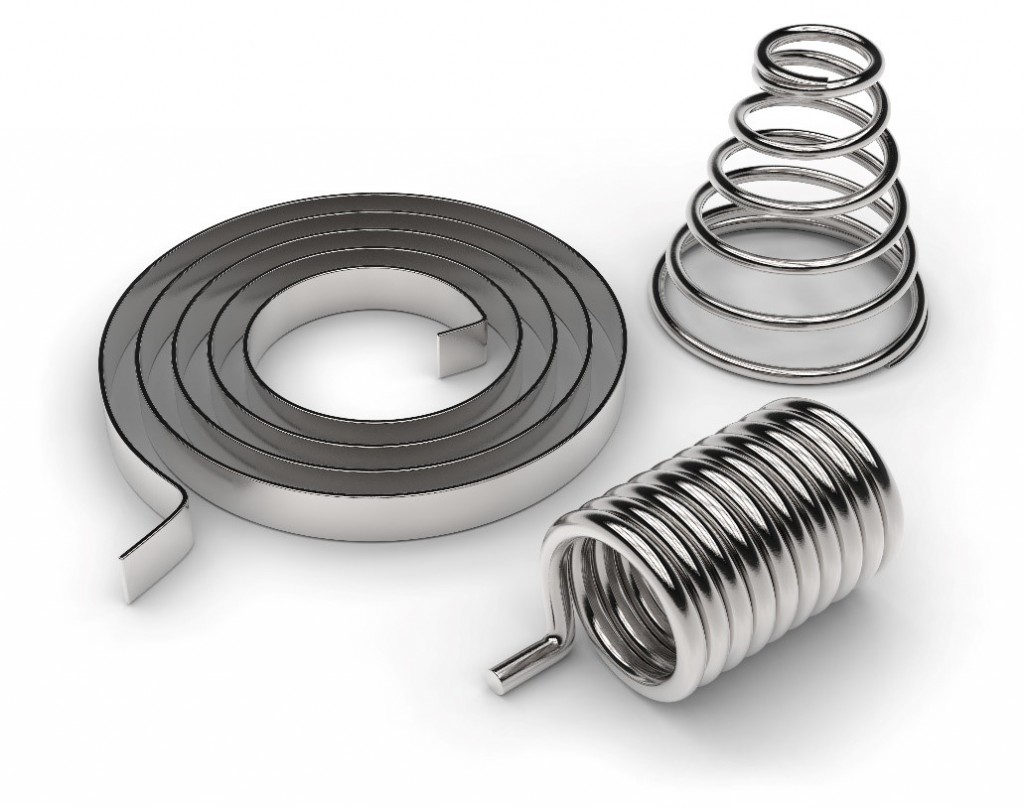 Cylinder Colour and Finish
Through high demand of our stainless-steel range, the cylinder of our gas springs are commonly painted in black RAL9005 with the piston rod being finished in black nitrite, however, we can customise the colour and finish of any spring cylinder.
Gas Springs and Dynamic Dampers
The longitudinal groove located on the inside of the cylinder has control over the speed of the extension. This factor of a spring can be changed and adapted to the required movement. With dynamic damping, a huge advantage is that the braking of the stroke can easily be achieved without the piston rod pointing down.
Within the dampers, oil is found, which can be used to slow down a falling hatch or any other similar asset which should be dampened during movement. The dampers can be adjusted appropriately with custom spring design and manufacturing.
Lockable Gas Springs RLC and EL
An RLC lockable spring can be suitable when a solid locking design is needed. This may be where heavier loads may occur in the compression direction of the gas spring. This specific spring has a fixed high locking force in compression and may be the bespoke option when it comes to hospital beds, massage tables, adjustable chairs, desks and gym equipment. When the load is heavier this may also be the best lockable compression option.
On the other hand, EL lockable gas springs would be more suitable when an energy absorbing function in both directions is desired. This could be useful in products such as furniture, where more comfort is needed. When an adjustment is needed in products such as computer chairs, or a reclining seat, this would be the best option.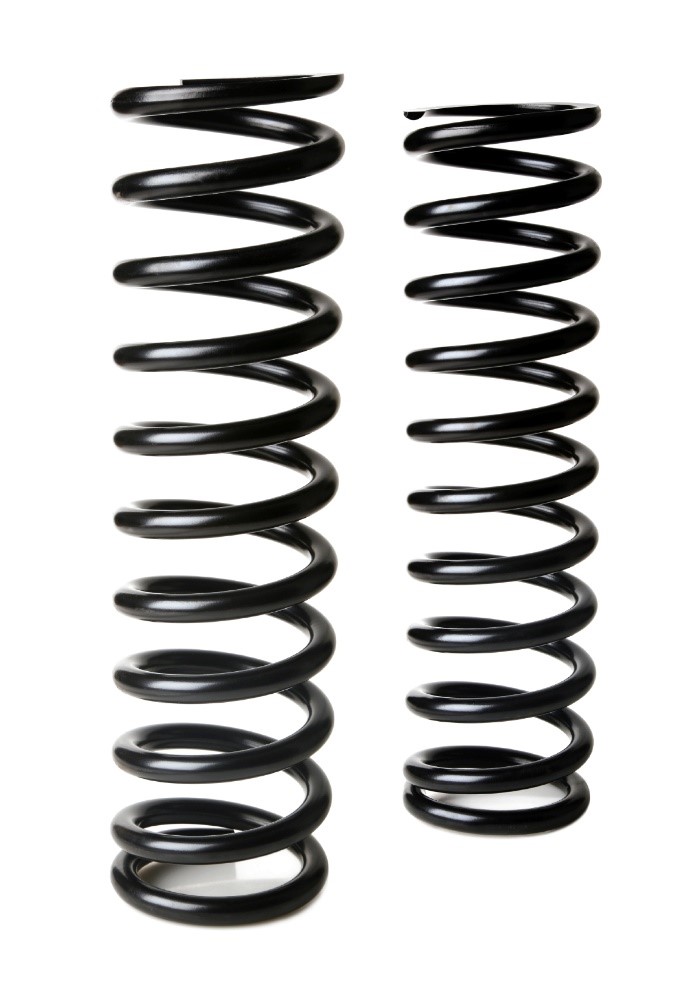 All high-quality springs can be manufactured to your needs and tailored to all shapes and sizes. If our standard catalogue isn't quite up to your job, European Springs are in the position to allow our customers to choose and create their springs as they need. When a specific force or set position is required, as custom spring manufacturers we can work directly with you to guarantee the best possible outcome. To find out more details on how you can customise your springs or how our services work (including our prototype creation), simply get in touch with our team at your nearest location. We will spring to the phones!