Custom Springs
At European Springs, we specialise in the art of custom springs manufacturing. Our dedicated team of experts excels in bespoke spring design to cater to your unique requirements. With decades of experience as custom spring manufacturers, we've honed our craft to offer top-notch solutions.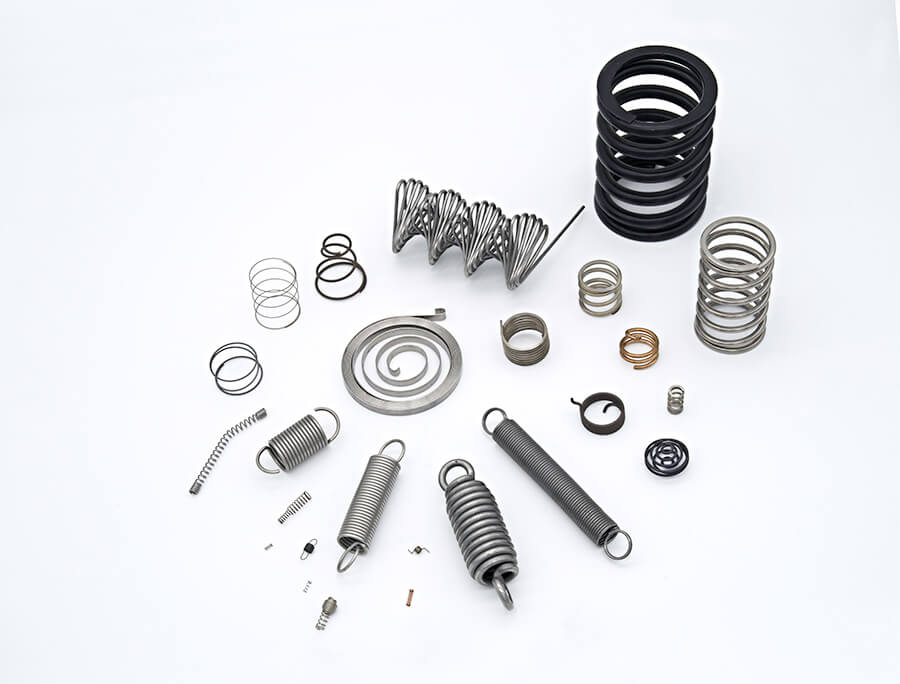 Custom Spring Design
Our experts here at European Springs have high knowledge of the many applications and all the standards and specialities that are required for optimal spring design.
Whether you need a one-of-a-kind design or a precise replacement, our custom springs are engineered to perfection. Experience the difference of tailored precision with European Springs, your trusted partner in custom spring design.
The process of spring designing involved many different branches of science. The most important factor when designing springs is the metal material chosen. Following this, our designers have to take into account the mechanics and strength theories of each metal and its potential functionality.
Another part of the process is how spring dimensions are calculated with a high degree of accuracy, using theoretical models. We use in-house developed software for all traditional spring types, and we use specially configured FEM software for complicated geometries.
High speed shock loading and transient phenomena are areas which are important in some applications and are taken into account by our expert design team. We prepared a manual which offers basic information about the most common spring types and the theories used, with options for quick order and production. Through our specific training and experimental processes our teams are able to select stress levels and evaluate creep/relaxation and fatigue performances.
Our team has not only a high knowledge of metals but also of spring manufacturing technology and its importance. The effect of residual stresses and the control of these stresses are important and are always taken into account in every single design.
Here at European Springs we encourage and support customers with high knowledge about springs, spring materials and surface treatments to work together with our own team of experts to achieve the best products in the spring and pressings field.
Contact Us