Industry Leading Custom Spring Manufacturers
European Springs and Pressings Ltd are industry leaders in the field of custom spring design, creating bespoke types of springs in bulk. The European Springs facilities produce numerous stock springs that appear as standard in our catalogues, such as compression springs or extension springs, but also custom springs and wire forms that will match your most exacting specifications.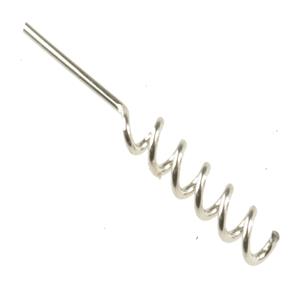 Custom Springs – Bespoke to You & Reliably Made
When we manufacture custom springs, the most important consideration to establish is what metal to create your spring from. The materials that we regularly work with vary greatly, but include a diverse range of steels, copper and titanium alloys, as well as super alloys that are especially resistant to high temperatures and corrosion. After the material for your custom spring is decided upon, we can then tailor the following to your personal request:
Length
Force
Movement
Damping
Connectors
Colour
Finish
In cases where your custom spring is a gas spring, we can similarly customise conventional gas springs, lockable gas springs and dampers, or using our state of the art design programmes we can create an efficient solution to fulfil your design requirements.
Bespoke Springs Manufactured to the Finest Tolerances
When you need springs manufactured in accordance with the finest tolerances, our state of the art computer-controlled machinery makes light work of the task. Our CAD machines ensure a fast and economic turn around for long runs, as well as a level of reliability that negates the risk of defects. Our software is developed in-house, and even complicated geometries can be developed by our purpose-configured FEM solutions. Thanks to our expertise in theoretical models, selecting stress levels and evaluating creep or fatigue performances, the springs we create will be wholly fit for purpose. This means that custom springs can be manufactured in bulk, with you safe in the knowledge that each and every one of your springs will function exactly as you need them to.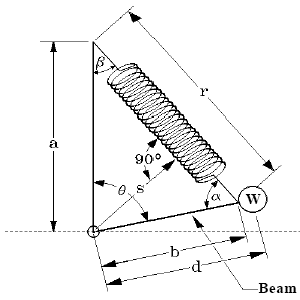 Custom Springs with a Quality Guarantee
As a member of The Institute of Spring Technology, along with the ISME, and being ISO 9001 certified by the BSI with regards to quality management, you can guarantee that we'll create you a high-quality solution. European Springs and Pressings, a proud custom spring manufacturer, is dedicated to delivering high quality springs in all regards. We focus on ensuring your custom springs are durable, long lasting, made from the best material for your project and with finishes to the highest standards. We are always assessing and reviewing our techniques to ensure that we create the best springs possible.
Contact European Springs for Custom Spring Design
If you already have a predefined specification for your custom spring, then feel free to send the European Springs team a drawing of your spring pattern, or an outline of details such as load bearing requirements or the quantity of springs. Alternatively, if you need our experts to offer a consultation where we suggest a solution that matches your needs, we're more than happy to do that too. Just contact us today or call 0208 663 1800 and as we'll be happy to assist you with your custom spring design.