Tension Spring Manufacturers
European Springs and Pressings have over 70 years' experience and are among the UK's leading tension spring manufacturers.
Our extensive knowledge of all things springs and pressings has allowed us to manufacture a vast range of tension springs for countless applications over the years.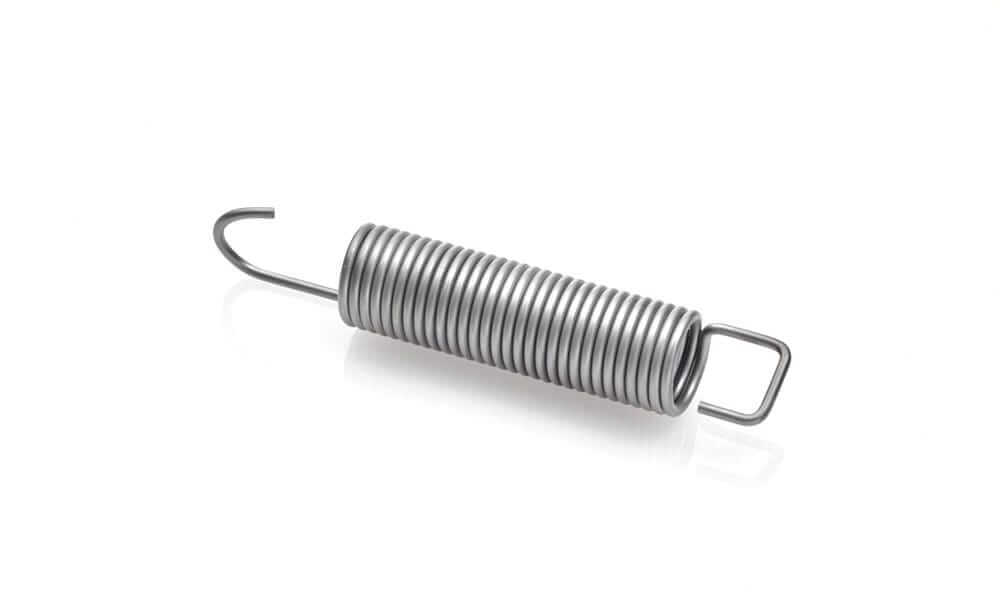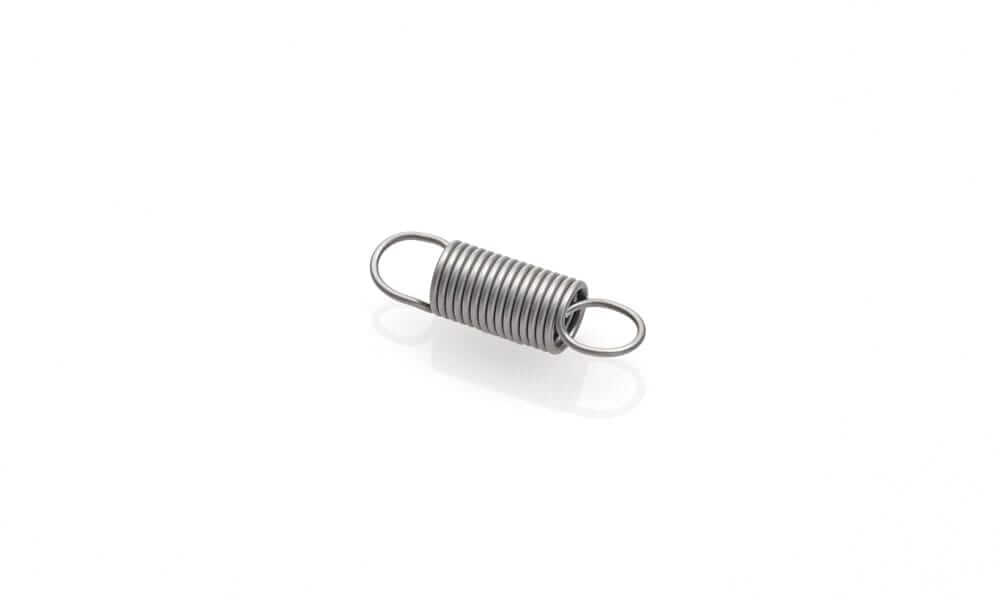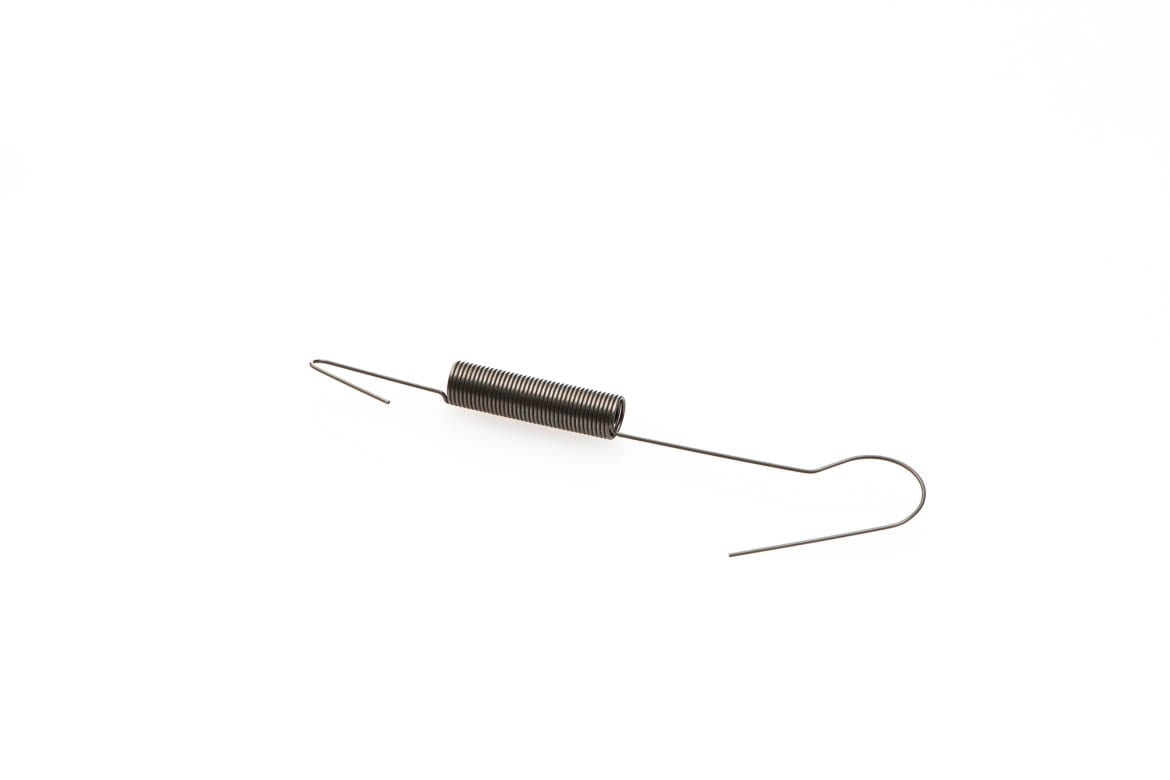 What Are Tension Springs?
Also referred to as tensional springs, extension springs or coil tension springs, these springs are tightly wound coils designed to operate with force known as 'tension'. They usually have a loop or hook at either end for attachment purposes.
A typical application for a tension spring is for the likes of counterbalancing garage doors, in farm machinery or on a trampoline. The primary function of these springs is to allow an outside force to create tension and then use this energy to pull the components back together by reverting to its original shape. As a result, these types of springs are typically wound very tightly and coiled closely together at rest.
How Do Tension Springs Work?
Tension springs are used to attach two components and bring them together when they try to detach. The spring stretches to a specific length as the load/force is applied, absorbing energy to create resistance to the pulling force. In an unloaded position, the loops of the spring are touching.
When the components are pulled apart, usually from either side, the spring tries to hold itself together. This can cause the spring action until the force is stopped and can return to its original form.
Most high tension springs are wound with initial tension. This tension is the force which holds the spring coils wound together. The measure of initial tension is the load necessary to overcome the internal force to start coil separation.
A Wide Range Of Applications
Tension springs can be used in a wide range of industry sectors, including:
Rail
Agriculture
Oil and gas
Aerospace
And many more.
As tension spring suppliers, we make springs in a diverse array of sizes as they can be used for many applications. Here are the most common uses of this type of spring:
Trampolines
Automotive interior and exterior
Garage doors
Farm equipment
Pliers
Medical devices such as stretchers and surgical lights
Experienced Tension Spring Manufacturers
You must purchase from trusted tension spring manufacturers to guarantee that the materials used can withstand the enormous pressure the spring is likely to come under daily.
At European Springs, we pride ourselves on being reliable tension spring manufacturers that provide our clients with a wide range of dimensions to fit all requirements.
We can create springs with dimensions of as little as 0.1mm right through to 26mm. We can produce springs by using either a hot or cold coiling process with both steel and stainless steel. The end types we provide vary from coiled loops or hooks to screw-in fixture attachments. Popular choices include the half hook, extended hook and screw plug.
Custom Tension Springs
The initial tension applied to the springs can be controlled using the cold coiled process. This is how the wire is formed into a spring shape using a computer-controlled coiling machine whilst unheated. Cold coiling gives the springs added flexibility which can be more easily achieved than the hot coiling production process.
Of our four categories of specific tension springs in our Spring Catalogue, we guarantee you will find what you're looking for in the fine to medium spring weight range. However, if you can't find what you need, please contact us, and a member of our team will help you design a tension spring made to your specific requirements.
As expert tension spring manufacturers, European Springs & Pressings offer an array of other spring types, such as compression springs and torsion springs, all crafted by professional spring manufacturers.