Torsion Spring Manufacturers
European Springs & Pressings are vastly experienced torsion spring manufacturers, and over the last 70+ years, we have established ourselves as one of the most reliable spring manufacturers in the UK and Europe.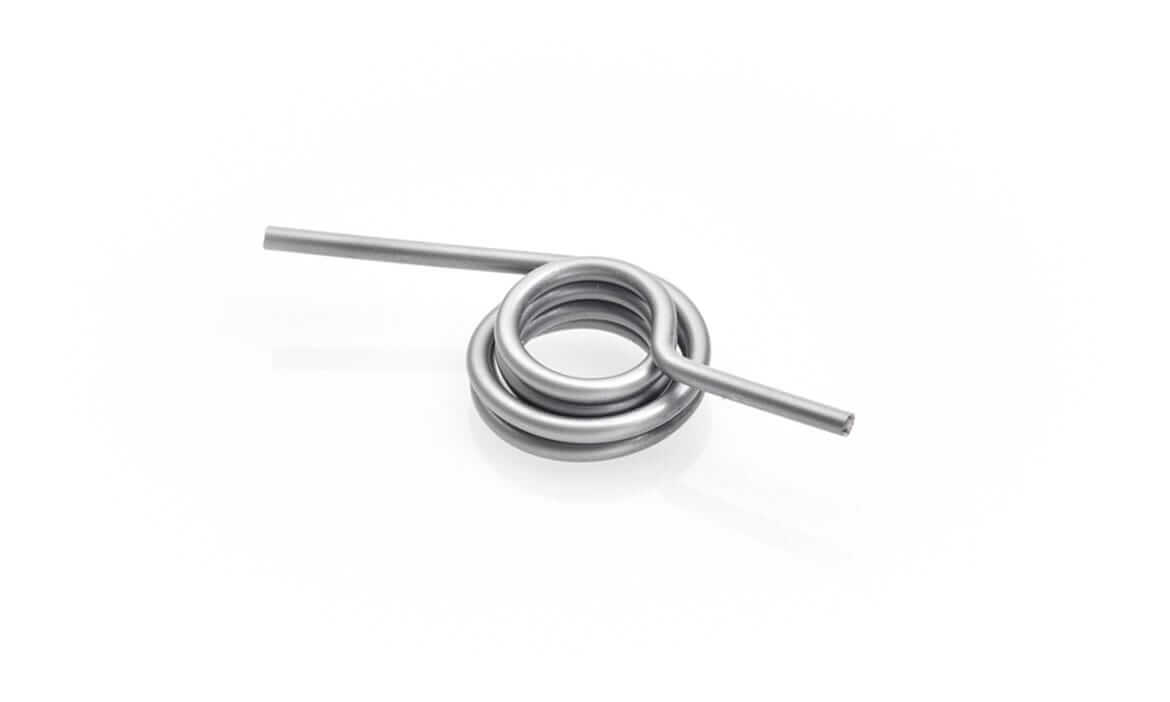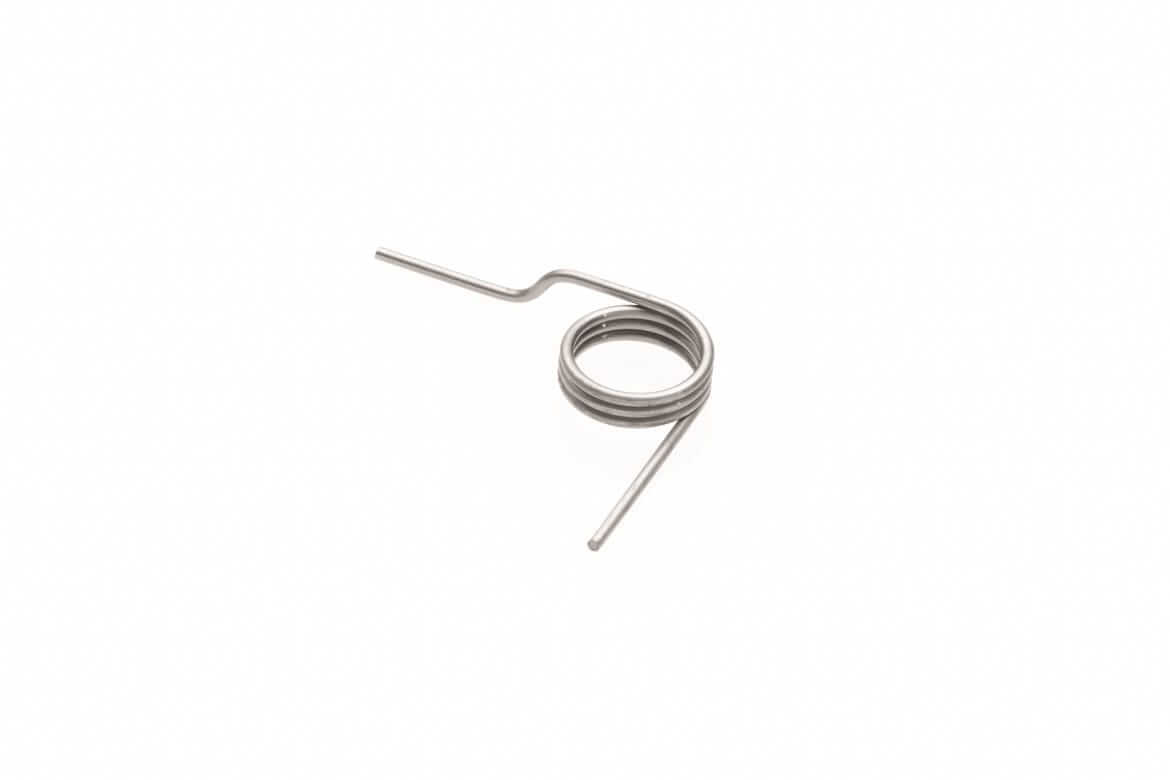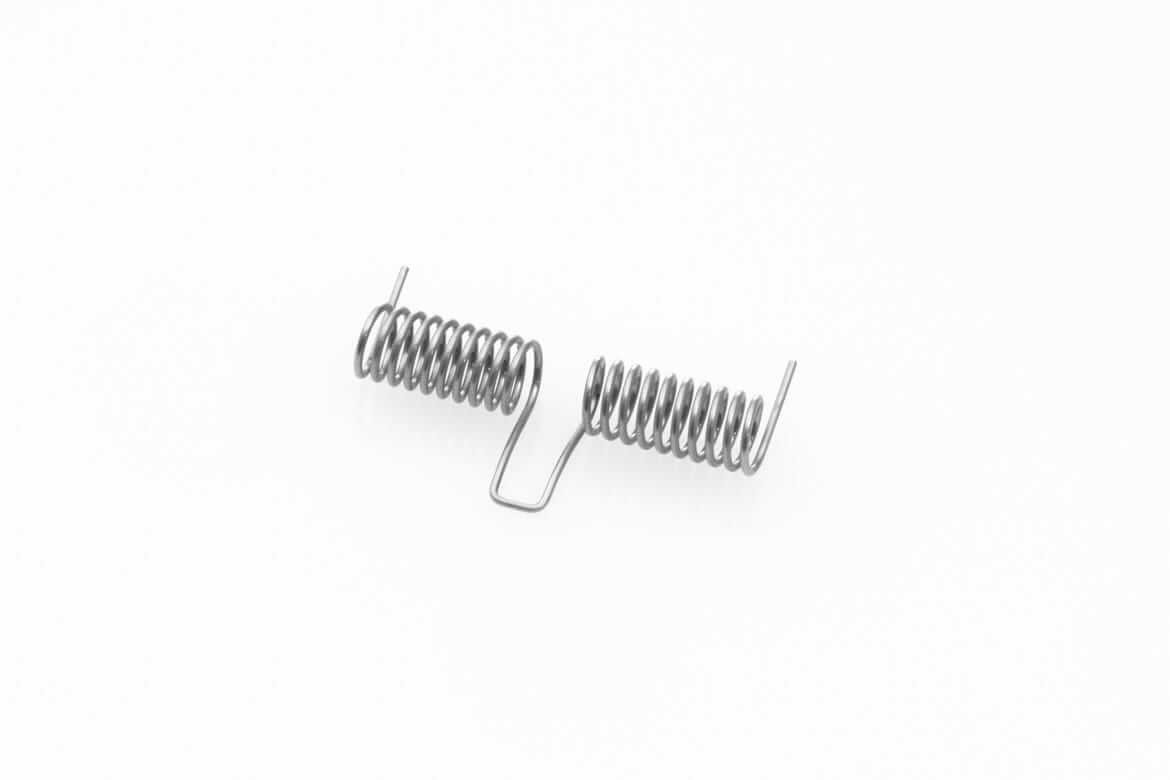 What are Torsion Springs?
Torsion springs are coiled springs that work via a twisting, rotational motion known as 'torsion'. They are used when there's a need for angular movement of components.
The most common design for a torsion spring is the helical looped design. This design consists of a coiled metal wire which is twisted tighter and tighter by the sideways forces applied to either a left-hand or right-hand helix.
How do Torsion Springs Work?
The rotational motion of torsion springs allows for a flexible object to store mechanical energy when twisted. This exerts a force – known as torque – in the opposite direction, proportional to the amount it is twisted. As components rotate around the centre of the spring, it will attempt to push them back to their original position.
A perfect example of a helical torsion spring in action is that of a mousetrap. When the trap is set, the bar is pulled back which loads the spring. When the mousetrap is triggered by a mouse, the loaded spring forces the bar to snap shut. Another example is that of door hinges, which are typically made from small torsion springs that allow the door to bounce on its hinge into its original position.
Torsion springs have a linear spring characteristic, i.e. if a spring is turned 10˚ to provide torque of 1 Nmm; the same spring will provide a torque of 2 Nmm at 20˚ torsion.
Torque is equal to force x leg length: M= F x A. The closer to the end of the leg the load is applied, the less counterforce is created.
To ensure that your product is capable of withstanding the stress it will be put under when in use, you should always use a reliable and expert torsion spring manufacturer to produce your springs. European Springs & Pressings have over 70 years' experience creating bespoke torsion springs, so you can rest assured all of our products are made to last and are more than capable of being used in the most high-pressure environments.
Types of Torsion Spring
There are generally two common types of torsion spring: single and double coil torsion springs. Double torsion springs are two single torsion springs connected. They work together to double the torque that a single spring would produce.
European Springs & Pressings – Expert Torsion Spring Manufacturers
As one of the leading torsion spring manufacturers in the UK, European Springs & Pressings are proud to offer an extensive range of products to our customers. Our torsion springs come in all shapes and sizes: small, large, extended length and double torsion springs can all be manufactured to our customer's specific requirements. Our torsion springs are made in dimensions of 0.3mm to 26mm with wire, and the body diameter, length, pitch and choice of material are all down to customer specifications.
If you're looking for standard torsion springs in the fine to medium weight category, you can find the specifications you're looking for in our Spring Catalogue.
Alternatively, we can manufacture torsion springs customised to your specific requirements, meaning they will not be found anywhere else and are unique to your design.
The speed of our production of torsion springs is one of the fastest of all our special products, as these types of springs only require one type of machine for production, so there is no finishing involved.
European Springs can offer any conceivable end design and can even design completely new customised end designs, if necessary.