Clock Springs from Leading Clock Spring Manufacturers
Designed to provide torsion, clock springs are sometimes needed in place of traditional torsion springs as they rotate in circular movements. As a kind of torsion spring, clock springs are prepared from flat wires instead of round wires. The main difference between the two lies in how the force is presented, as a clock spring revolves around an object's axis, pushing its force onto another object via the outer edge of the spring.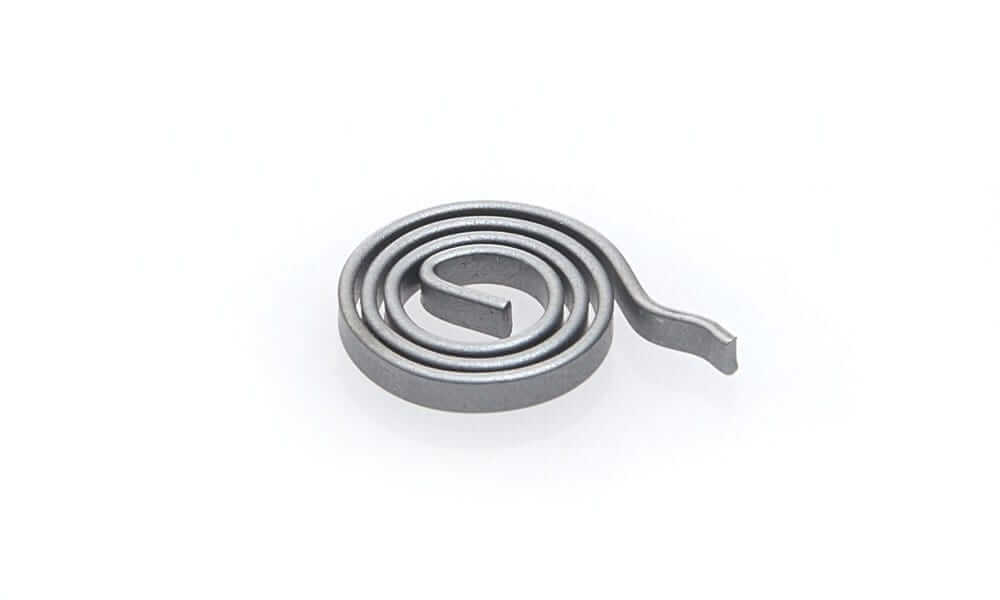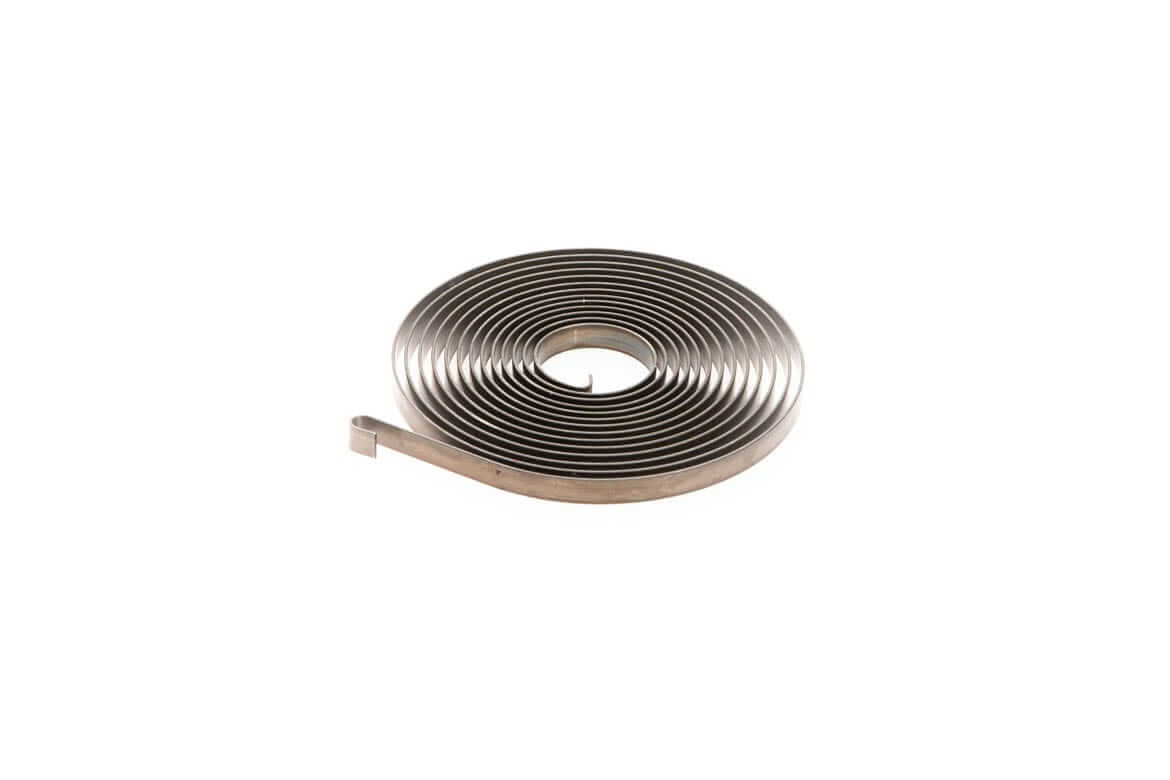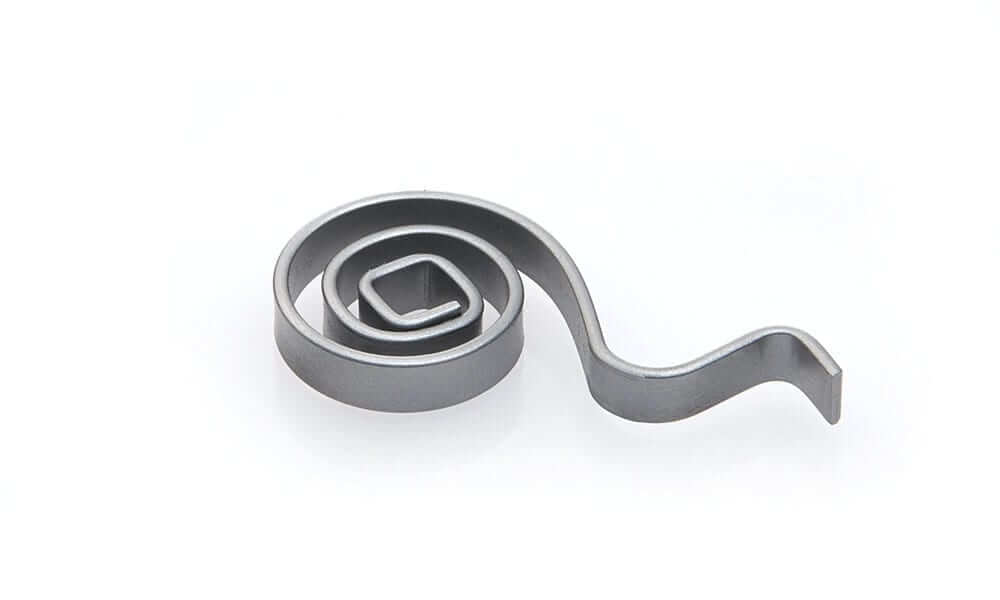 Expert Clock Spring Manufacturers
We design and manufacture friction-free clock springs due to correctly mounted open-style coils. However, torque capacity is reduced in clock springs; hence if you're guessing where the name comes from, one of the most common uses for clock springs is to make up stainless steel components in watches.
Stainless steel is the (chosen) preferred material for clock spring technology here at European Springs because the rate of fatigue on the metal is lower. However, as with our other spring products, we can and do offer bespoke solutions in other spring materials.
We ensure that each clock spring is manufactured with configurations thatincrease its longevity. For example, during assembly, we construct the spring on a grooved shaft with a milled or rounded groove, which prevents it from having an eccentric shape and compromising torque force and spring life. In addition, we recommend a high torque angle for a static load (Nc < 10,000) to maximise the spring's life, so consider this when ordering.
We have an extensive range of different clockwork spring products available.No matter your intended application, we have the clock springs for you. Our clock spring design team can also produce bespoke springs if you require specific requirements and want to customise your clock springs. We have the technology available to manufacture bespoke clock springs for bulk orders or one-off usage, simply let us know what you need, and we will do our best to meet your needs.
Want to find out more about our range of clock springs? Don't hesitate to get in touch with our team of expert spring manufacturers today, who will be more than happy to assist you. Alternatively, check out our Spring Catalogue to discover the other products available at European Springs.