Specific Tools and Pressing Tools
Our fully equipped toolroom can offer a range of tooling to suit component needs. With the latest WEDM machines and in house 3D CAD we can design and manufacture progression, multi-slide, single operation and assembly tooling.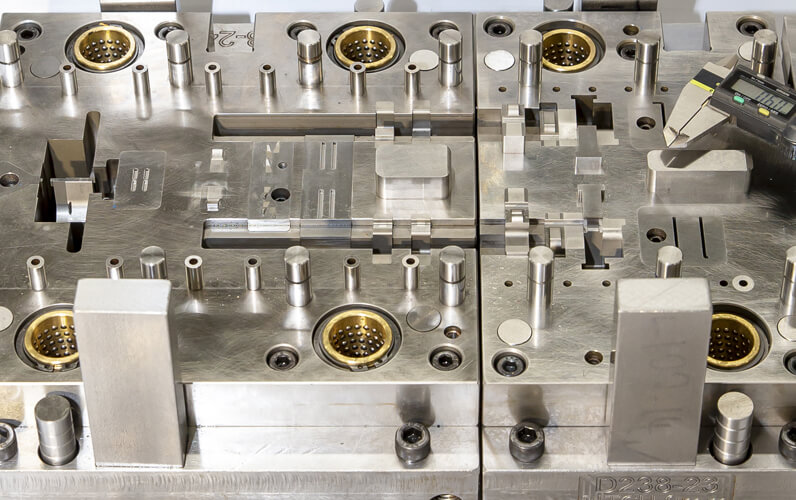 Our tools are designed taking into account tight tolerance requirements and are capable of stamping a variety of materials from 0.05mm to 6mm thick.
Materials we stamp include:
Copper Alloys
Beryllium Copper
Spring Steel
Stainless Steel
Aluminium
Nickel Alloys
Melinex
Our tools have guaranteed tool life which is often greater than the product life and are fully maintained in our in-house tool room with no additional costs to the customer.