At European Springs, we take great pride in our expertise in designing and manufacturing various spring and pressing products for various applications. These humble yet indispensable components prove their versatility across various household, workplace and transportation objects as reliable parts. Read on to see how many springs you unconsciously encounter daily, the importance of understanding different spring designs, and our bespoke services to create these applications.
Springs in Household Items
Springs are ubiquitous in countless household items, pivotal in their functionality and convenience. While the list is extensive, we can only touch upon a few examples.
Sprung Mattress
Springs are the unsung heroes of a good night's rest. As we lay down to sleep, the compression springs in a sprung mattress provide crucial support for our bodies. They react to our movements throughout the night, ensuring optimal comfort and alignment. Without these springs, a restful night's sleep would be impossible.
Door Handles
Have you ever considered the role of springs when opening doors? We rely on them countless times daily as we enter and exit rooms. Torsion springs provide the necessary tension, making it effortless to grip and turn door handles, allowing smooth operation with minimal effort. This spring design is used in any size door that operates on a hinge principle, be it a large facility, internal home or even microwave door.
Remote Control
Next time you use a remote control, take a moment to appreciate the springs at work. Without springs, remote controls and similar battery-operated devices would cease to function. This vital combination of springs and pressings completes the electrical circuit within the remote control battery compartment, enabling the transmission of signals to control electronic devices. They provide the necessary power for the device to operate without dependence on external power sources or wires.
DVD Drives and Games Consoles
Tension springs have an essential role in the design of DVD, Blu-ray and games console entertainment devices by providing the necessary force to maintain the function of the drive tray. These springs are typically used in the loading mechanism of the players, allowing the tray to smoothly open and close.
When the eject or load button is pressed, the spring expands or contracts, exerting the required force to move the tray. Without tension springs, DVD and Blu-ray players' smooth operation and functionality would be compromised. Including these springs ensures reliable and efficient performance, allowing users to load and eject discs conveniently.
Springs in Workplace Items
Workplace equipment often incorporates spring designs to enhance functionality and improve user experience. For example, various pieces of office stationery would surprise people with custom spring designs within them.
Staplers and Hole Punchers
Staplers and hole puncher springs use tension and compression to provide the necessary force to compress the material being worked on. These springs are typically located inside the tool's main body and push the plunger forward when pressure is applied to the handle.
Badge Holders
Retractable badge holders often use spring designs to enable the cord or chain to be easily pulled in and out of the holder. These retractable mechanisms typically include a clock spring that stores energy from the user's pull and unwinds to extend the cord or chain. The spring tension is designed to be strong enough to securely retract the cord or chain while remaining sufficiently flexible to offer a comfortable and convenient user experience.
Mechanical Pens
Pens and pen caps often utilise compression springs to ensure a secure and smooth action when opening and closing. The spring is usually located in the pen barrel or the cap and applies the necessary force to hold the cap in place or move the pen tip forward.
Springs in Transportation
We cannot avoid encountering springs even when travelling from home to work. Springs have a vital role in the transportation and automotive industry and are highly effective at helping us easily get from our homes to workplaces.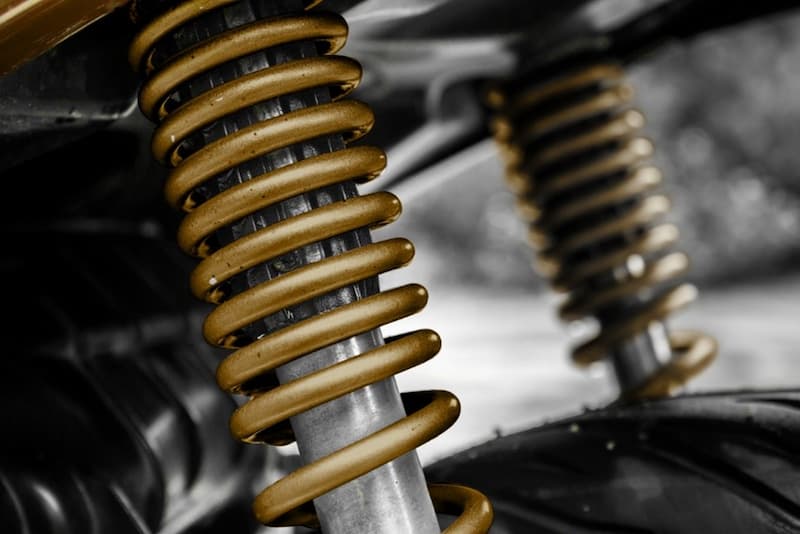 Springs in Cars
Springs in cars play a crucial role in providing a smooth and comfortable ride for commuters. Suspension systems with coil springs absorb shocks and vibrations, ensuring a stable and controlled driving experience. The springs in these systems are significantly improved over the years but you'll also find compression springs in other areas such as the seats.
Springs in Trains
In the rail industry, springs serve as vital components in the suspension systems of both locomotives and carriages. They help absorb the lateral and vertical forces generated during train travel, ensuring a stable ride and passenger comfort. These springs assist in maintaining the balance and stability of the train, facilitating a safe and efficient commute between home and work.
Springs n Busses
Busses also rely on springs, specifically in their suspension systems, to provide passengers with a smooth and comfortable journey. Coil springs or air springs support the weight of the bus and absorb bumps and vibrations, resulting in a more pleasant ride. By ensuring a comfortable travel experience, these springs help people commute effortlessly from their homes to their workplaces.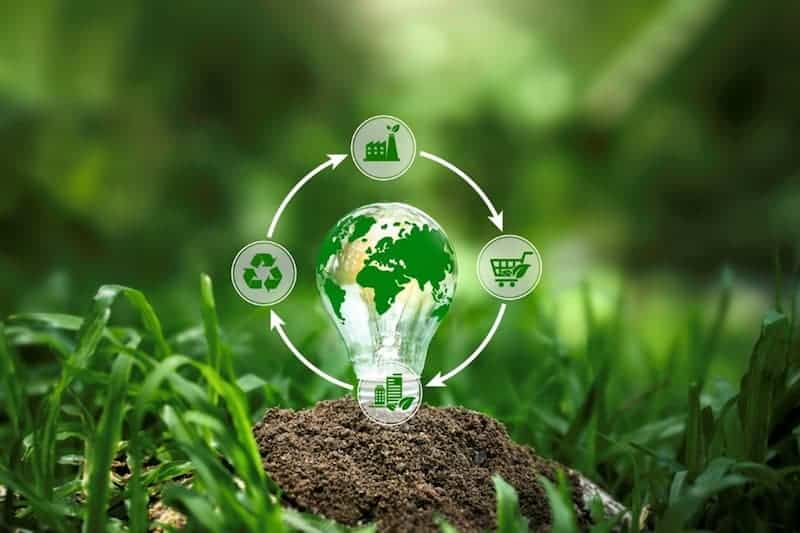 Bespoke Spring Manufacturing from European Springs.
These are just some of the many items that depend on springs to function, and they, in turn, rely on spring manufacturers like us to create these components to the highest standard.
With our expertise and commitment to excellence, application designers can trust that their products will meet the highest standards and surpass customers' expectations. A partnership between your designers and our team of engineering manufacturers is essential in achieving innovative and reliable solutions for the above examples and many more across every sector.
To enquire about our bespoke service, contact us today, and we'll help get your application the spring designs it needs.