Troubleshooting Common Spring Issues
Understanding common spring issues is vital for ensuring reliable performance in your product, machine design or other application. By familiarising yourself with these issues, you proactively prevent potential failures and setbacks in your process.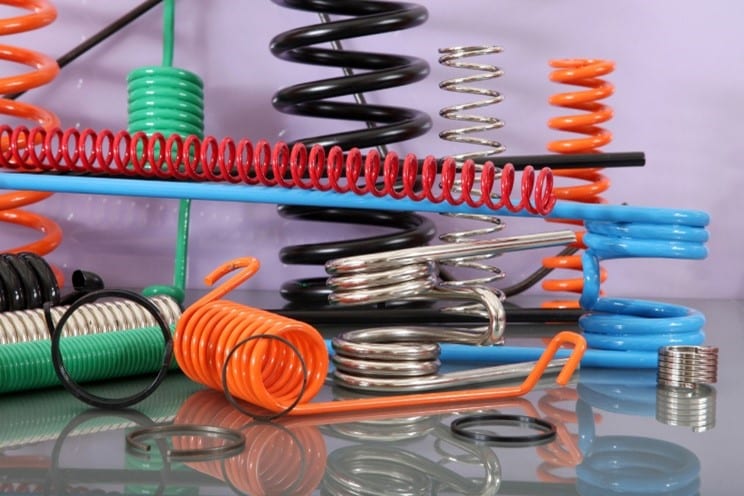 Read on to discover the importance of understanding common spring issues both before and after the manufacturing process and the consequences of spring failure.
Importance of Understanding Common Spring Issues
To ensure optimal performance and longevity of your designs, it's crucial to have a deep understanding of common spring issues. This knowledge allows you to:
Select the right spring type for your application, considering load capacity, material properties, and environmental conditions.
Implement preventive measures to avoid spring failures and their associated risks.
Take timely action in case of any signs of spring problems, ensuring prompt resolution and minimal impact on your operations.
Identifying Signs of Spring Problems Before Failure
Identifying early signs of spring problems is essential not only to prevent catastrophic failures but also to ensure the reliability and longevity of your springs. Here are some common signs of spring issues and their significance to help you proactively approach spring maintenance.
Spring Deformation
Deformation is a broad term that includes the bending, twisting, or warping of a spring and is a clear sign of a problem. Such issues will occur due to a form of spring failure or improper installation. For instance, compression springs that appear curved or misaligned have likely been deformed, and this would indicate an underlying issue in one of the previously mentioned areas.
Spring Loss of Load
A significant decrease in the load-bearing capacity of a spring is an indicator of a problem. It can result from material fatigue, overloading beyond the spring's limits, or corrosion, among other factors. Suppose your tension springs cannot maintain their supposed tension or sags under a reduced load. In that case, it may have lost its load-bearing capability.
Spring Noise
Squeaking, popping, or grinding noises may occur due to misalignment, insufficient lubrication, or damaged components. For example, if your torsion springs produce creaking sounds during operation, it could be due to friction or misalignment.
By recognising these signs of spring problems early on, you can take measures to address issues before they worsen. Vigilance and prompt action can prevent catastrophic failures, production downtime, and safety hazards. Regular inspections and maintenance are essential to extend the lifespan and enhance the performance of your springs.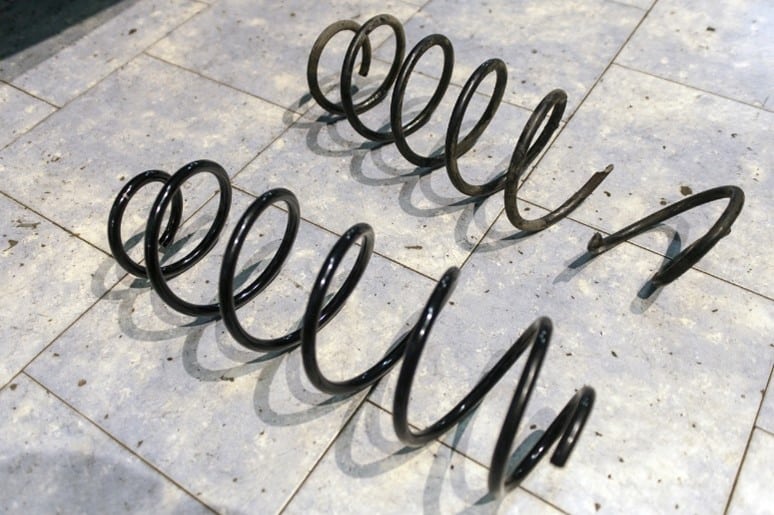 Understanding Spring Failure Modes
In order to ensure the reliability and longevity of your springs, it's crucial to understand the three main failure modes: fatigue, overloading, and corrosion, some of which we mentioned earlier.
Let's explore each of these failure modes in detail and understand their impact on spring performance and overall design.
Spring Fatigue
Fatigue failure happens due to repeated cyclic loading and unloading over time. This failure mode leads to a weakening of the spring, reducing its load-bearing capability. Inadequate design, material selection, and manufacturing processes contribute to this failure mode.
To mitigate spring fatigue, it's essential to use high-quality springs from reputable manufacturers. These manufacturers adhere to strict quality standards and employ advanced manufacturing techniques to ensure the durability and reliability of their springs. By prioritising quality, you can minimise the risk of fatigue failure and safeguard the performance of your spring systems.
Spring Overloading
Overloading occurs when a spring is subjected to loads beyond its designed capacity. Insufficient design calculations and unexpected external forces can lead to overloading, causing permanent damage or failure. Taking a proactive approach to load management is key to avoiding failures and maintaining the reliability of spring applications.
Spring Corrosion
Corrosion is the gradual deterioration of a spring's material due to chemical reactions with its environment. Exposure to moisture, chemicals, high temperatures or corrosive substances can lead to corrosion and weaken the structural integrity of the spring.
Taking proactive steps during the important spring prototyping stage is essential to compensate for this potential issue. For example, consider selecting corrosion-resistant materials that can withstand the anticipated working environment. Stainless steel or coated springs are popular choices. Proper spring surface treatments or finishes should be applied to protect against corrosion.
Additionally, regular maintenance, including inspections and cleaning, will help identify and address any corrosion that occurs over time. Knowing these failure modes is vital since it allows experienced spring manufacturers like us to take steps to eliminate the risks. Regular process inspections and reviews, material selection, and adhering to perfected design guidelines ensure we maintain optimal spring design performance and extend their lifespan with our customers.
Consequences of Spring Failures
Spring failures can have significant consequences, impacting both your productivity and bottom line. Let's explore the potential outcomes of spring failures:
Machine Downtime: When a spring fails, it can lead to unplanned downtime in your machines or equipment. This downtime disrupts production schedules, causing delays and affecting overall efficiency. Time lost during repairs or spring replacement can result in substantial financial losses.
Safety Hazards: Failed springs can pose serious safety hazards, endangering both machine operators and end-users. For example:
Spring failures in heavy machinery or equipment can cause sudden movements, leading to accidents and injuries.
In safety-critical systems, such as automotive suspension or braking, spring failures can compromise the overall functionality, putting lives at risk.
Increased Costs: Spring failures not only lead to costly repairs or replacements but also result in additional expenses, such as:
Production losses due to machine downtime.
Investigation and diagnosis of the root causes of the spring failure.
Extra expenses related to any damages caused by the failure (e.g., product recalls or legal liabilities).
Understanding the potential consequences of spring failures underscores the need for proactive maintenance, a reliable spring manufacturing process and effective troubleshooting strategies. By addressing common spring issues, you can avoid these consequences and ensure the smooth operation of your products and machines.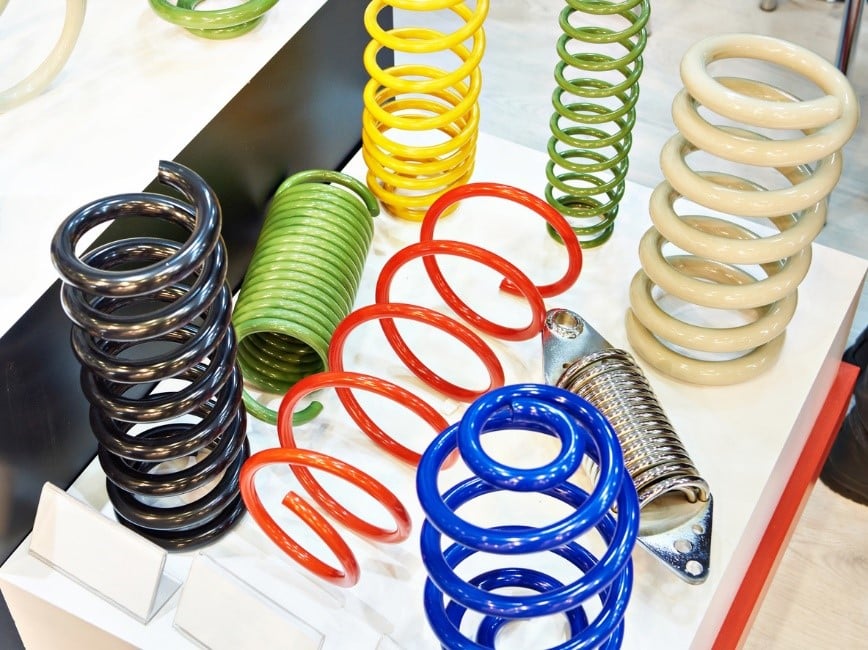 Leading UK Spring Manufacturer
We're dedicated to providing high-quality spring manufacturing services thanks to the expert knowledge our engineers have developed combatting spring failure. Whatever your spring needs may be, we're passionate about providing personalised support.
Don't hesitate to contact us if you have any questions or require further assistance. Let's ensure the longevity and precision of your spring systems together.