Did You Know? 3 Compression Springs Manufacturing Facts
05/02/2016
How much do you really know about springs? Most people can easily identify a spring as a device that changes its shape when exposed to external force, only to be returned to its natural shape when released.
However, do you know the ins and outs of how they are made?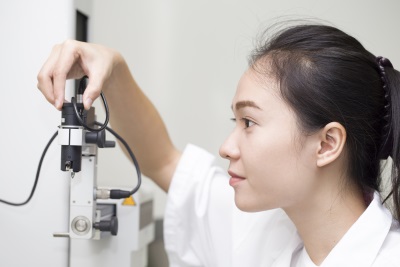 As compression spring manufacturers , it's safe to say that we consider ourselves as being experts on the subject. Apart from providing our springs to leading industries around Europe, we've also made it our mission to provide our clients with fun and detailed information and facts on the subject of springs and spring manufacturing.
Today we're taking a look at one of the most popular types of springs that we manufacture here at European Springs; compression springs.
Different Compression Styles
Compression springs are typically the most common and recognisable springs available. They come in a huge range of different styles, which adds to the fact that they are considered as being universal and so readily available. The different styles of compression springs available include the following.
Straight Springs – The most common type of compression springs. They have the same inner diameter as they do outside.
Mini Springs – These are exactly the same as straight springs, apart from the fact they are miniature in size. They are regularly used by the aerospace and marine industries.
Hour Glass Springs – As the name suggests, this type of compression spring is slightly different in shape. The diameter tapers at the centre of the spring's length. The end of the springs always have matching diameters.
Die Springs – A robust helical compression spring. Consists of rectangular wire and is designed to carry heavier loads. They are often used to carry high compression loads in difficult and hostile environments.
Spring Safety is Really Important
Spring safety is probably something that a lot of people don't really think about, even though it's essential that you know how to look after them correctly. If cared for, compression springs should last for a very long time. They should be regularly inspected to check for any damage or to prevent damage happening in the first place. This is especially important during the manufacturing process, to ensure that the springs are no damaged in any way before being used. Faulty compression springs will need to be exposed of.
There are 4 Different Spring Ends
Just like with the number of different varieties of compression springs, they can also have lots of different ends. The end of the spring is chosen to affect pitch, height and characteristics.
Open Ground Springs – These type of spring ends see no reduction in the pitch – but the last coil is always flat.
Open End Springs – These contain a consistent and reliable coil pitch.
Closed End Springs – Always contain a reduced pitch at the end of the coil.
Closed Ground Springs – These type of spring ends have a reduced reduction in pitch in the last coil, and as with the open ground springs, they are flat.
If you would like more information on compression springs and how they can benefit you – please get in touch!
For more information on how any of our products could be useful for your business, please don't hesitate to contact us.
You can give us a call on 0208 663 1800 and a member of our team will be happy to help. You can also follow us on Facebook and
Twitter.
European Springs