The Future of Engineering
As experienced spring manufacturers and suppliers, it's important for us to keep a close eye on how the engineering industry is evolving. 
Over the last ten years, there have been many changes in the engineering sector, including the introduction of new technologies. This transformation has led to young people being concerned about a career within engineering, unaware of what skills, experience, or knowledge they need on new processes and equipment in the industry.
In this blog, we'll take a look into the skills gap that young people may face in 2021, as well as what the future of this ever-evolving sector might look like.
Studies Into Engineering Jobs of The Future
The World Economic Forum's (WEF) Future of Jobs Report 2020 suggests that jobs associated with engineering, cloud computing, data and AI will be the most in-demand jobs of the future. The report also highlights the opportunity for development in current roles, meaning that the industry should focus on the demand for these 'future' skills and expertise.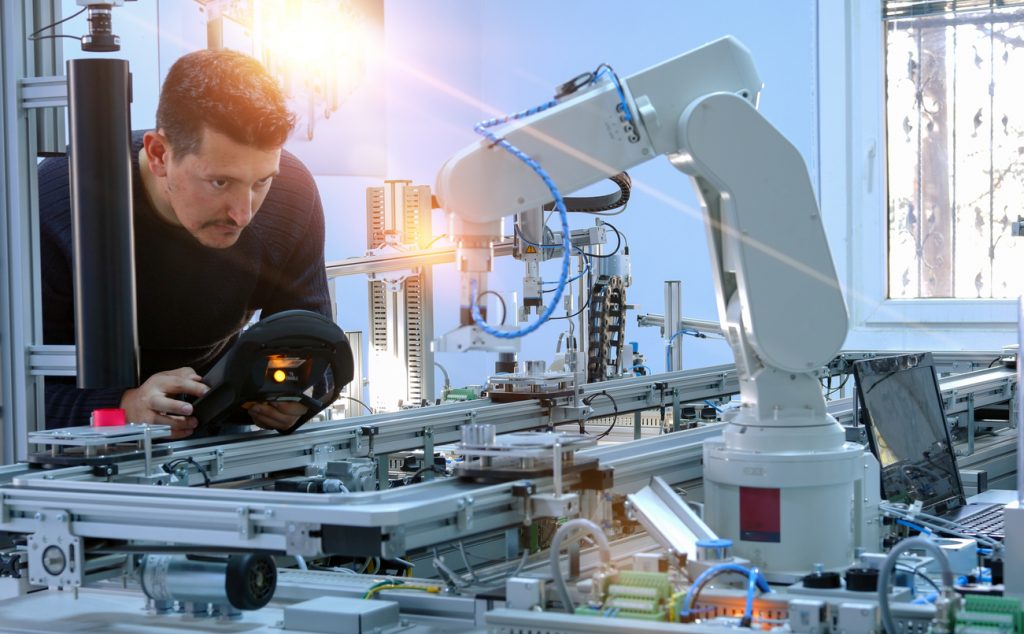 A look at some key stats from the report: 
43% of businesses surveyed indicate that they are set to reduce their workforce due to technology integration

41% plan to expand their use of contractors for task-specialized work

34% plan to expand their workforce due to technology integration
The WEF report's key findings highlighted that automation, in tandem with the COVID-19 recession, creates a 'double-disruption' scenario for workers. In addition to the current disruption from national lockdowns and economic contraction, companies' technological adoption is forecast to transform tasks, jobs and skills by 2025. 
In the last five years especially, the recurring question, "will a robot take my job?" is starting to become a reality in some cases. However, it's important to consider upskilling employees to work with these new technologies. By doing this sooner rather than later, you can start to strengthen and multi-skill your workforce for the future. 
In 2019, we wrote a blog on Engineering Jobs of the Future focusing on the 2019 study conducted by BAE Systems. The study drew attention to some of the issues young people face regarding future-proofing their careers, with just 18% of respondents feeling they have the skills required to ensure longevity within their job.
BAE Systems also found in 2019 that 47% of young people aged between 16-24 believe that they will one day work in a role that doesn't yet exist. Two years since the study took place, we can already see the impact of emerging technologies like AI, robotics and VR on jobs within engineering and further afield.
The Future of Jobs and Reducing the Skills Gap 
Engineering jobs will inevitably start to demand more knowledge and experience of VR, AI and robotics, and because of this, skills gaps will always be present.
The Future of Jobs report (2020) noted that employers see skill groups as rising in prominence in the lead up to 2025, including critical thinking, analysis, problem-solving, and skills in self-management — such as active learning and resilience, stress tolerance and flexibility. 
The report suggests that, on average, companies estimate that around 40% of workers will require reskilling of six months or less, and 94% of business leaders report that they expect employees to pick up new skills on the job, a sharp uptake from 65% in 2018.
Online learning and courses are a great way to engage young people, and apprenticeships also offer invaluable experience by introducing training, new skills and technical knowledge to your company.
Investing in Skilled People and New Technologies
Here at European Springs, we've already implemented automation into our process in a considerable way. By using the latest CNC automated spring coilers and wire forming equipment in the industry, we can create bespoke solutions for pressings, wire forms and stampings.
We take great pride in ensuring that we keep on top of the very latest technological advancements in the engineering sector, and so we continue our investment both in upskilling our dedicated engineers and installing the best equipment.
---
With over 70 years of experience as one of the leading spring manufacturers in the UK, European Springs understand just how important it is to future proof our business. Our skillset includes being tension spring manufacturers, torsion spring manufacturers, and manufacturers of all types of other springs.
If you'd like to learn more about our investment in technology or even discuss the possibility of seeking our services, then please get in touch with our friendly team. We'd love to hear about your next project!