How are Springs Used Throughout the Fitness Industry?
As bespoke spring manufacturers, we see many uses for springs throughout various industries, and it's fair to say that the world would be a very different place without them.
The versatility and number of applications make springs and bespoke pressings particularly popular in the fitness industry. 
Springs play an essential role in a wide range of machines and equipment you're likely to use at the gym. So, let's take a closer look at how and where springs are used.
Resistance Training and Machinery 
Springs have an important job of creating resistance, as well as safeguarding machines during a workout.
When resistance is created with wiring or bands, it's a form of spring. For example, when you pull on a machine and the weights lift, they reach a ceiling. High-quality machines will have springs built around the ceiling, which protect the machine so that the weights naturally push off of the spring.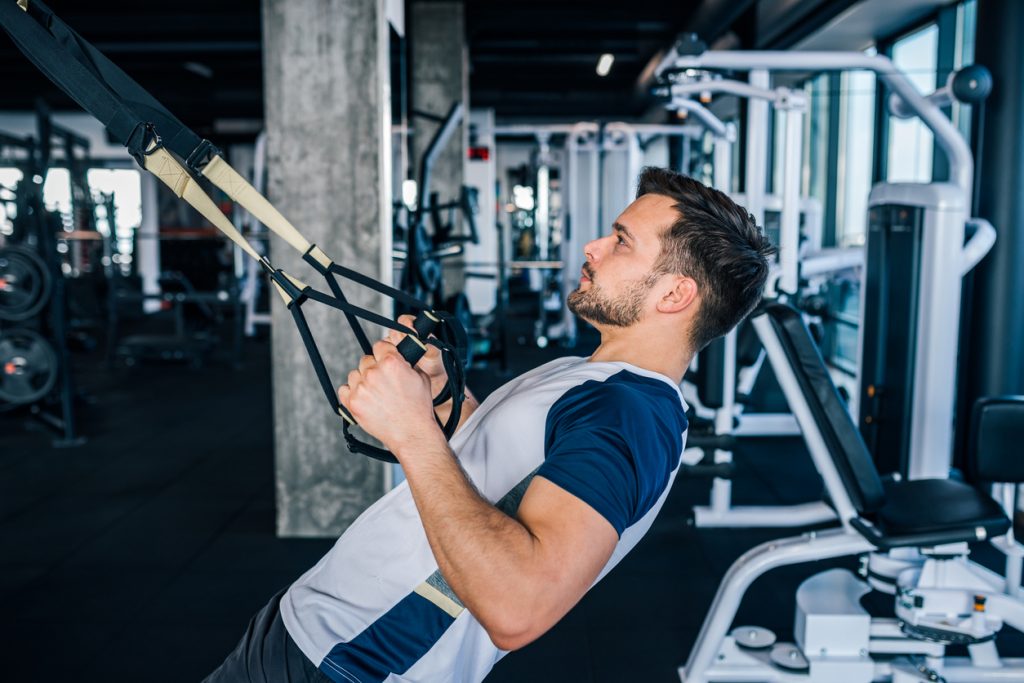 The use of long coiled springs for resistance training can also be applied to more traditional forms of equipment, such as the spring rowing exerciser or leg foot spring exerciser.
Multi-Station Trainer  
A multi-station trainer is a form of strength and resistance training that incorporates lockable gas springs to increase pressure. 
This reliable piece of gym equipment is popular as it offers an intense full-body workout, allowing you to build muscle in various ways.
Chest Pull Expander 
Chest expander cables are an effective exercise for building strength. This versatile piece of equipment works by applying resistance to a variety of areas on the body through a simple pulling motion.
Depending on your pull's strength, the elastic rubber cables in the chest expander provide variable resistance. 
These cables/bands became popular in lockdown due to their affordability and effectiveness in promoting ligament and tendon strength.
Personal Trampolines 
Springs are used in trampolines to provide rebound and bounce. Exercise trampolines allow you to incorporate fun into your workout, boost cardiovascular health, as well as relieve tension and improve endurance.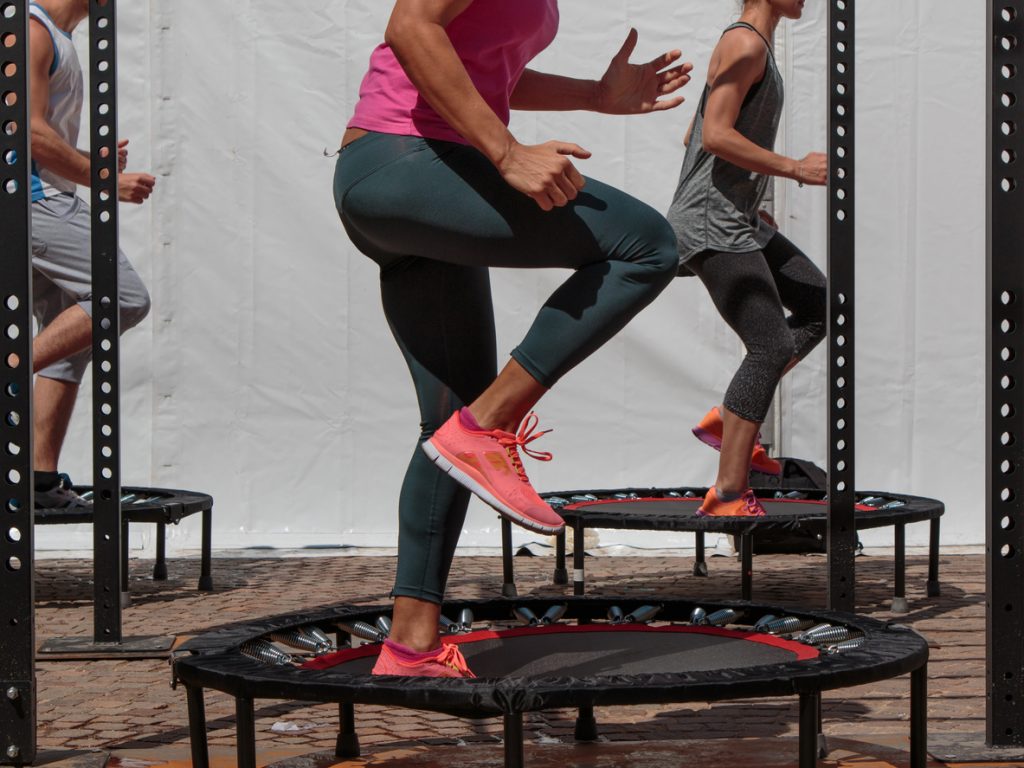 Generally, the cost of the trampoline will reflect the quality of the springs and materials used. For example, high-quality springs are manufactured at an increased cost to be longer-lasting and provide a smoother stretch, ultimately giving you a better bounce. 
Hand Forearm Grip 
Hand forearm grips are ideal for building resistance and endurance in your fingers, as well as strengthening your wrists and forearm muscles. 
Like the chest pull expander, these handy grips work by applying pressure with your hand around a resistant spring. Through resistance, you can build forearm strength and improve other muscles, like biceps, triceps, and shoulders.
Shock Absorption Treadmills 
There are plenty of shock absorption treadmills on the market, each containing springs in the belts, decks and shock systems. 
The shock absorption treadmill operates in the same way as a traditional machine, however, it is built to absorb any severe pressure increases. The springs and shock absorbers work to ensure that the rebound holds less of a negative impact on your joints.
It's important to choose a quality shock absorption treadmill if you wish to protect your joints and reduce the risk of injury or pain in the long term.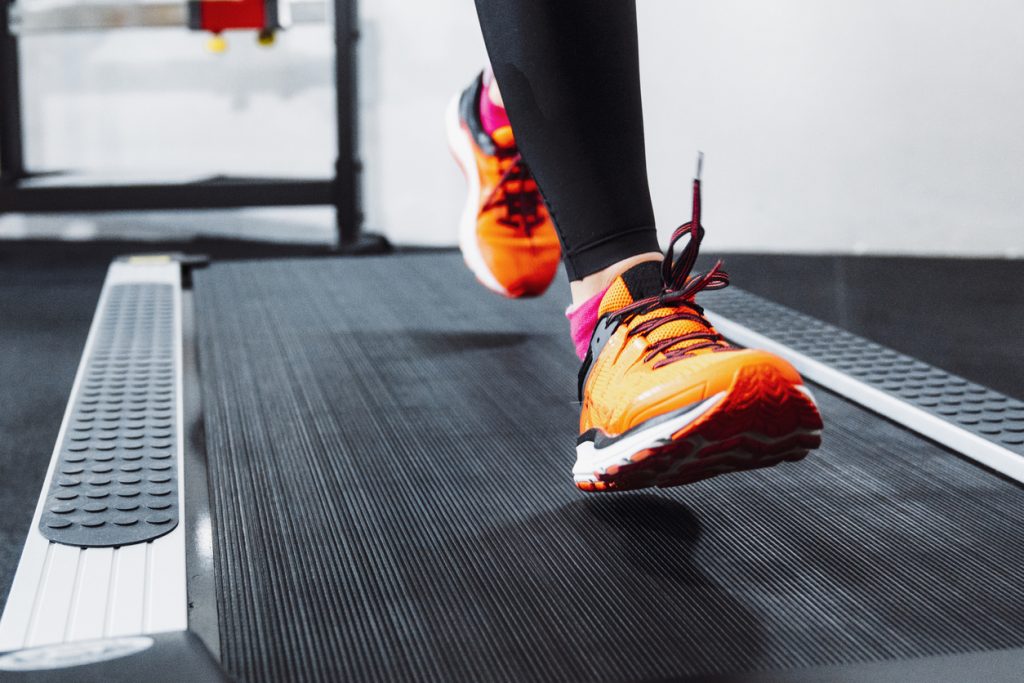 Shock Absorbing Running Shoes 
It may not seem obvious at first, but some shoes also use a traditional spring to protect your foot from continued heel strike — heel striking can lead to additional strain on your knees.
Many shoe manufacturers are now incorporating springs into their design, with some having been accused of "technological doping" in the world of athletics.
In particular, Nike has received scrutiny over their Alphafly running trainer. Athlete Eliud Kipchoge became the first person to run a marathon in under two hours, and he did so in a prototype of the Nike Air Zoom Alphafly Next%.
The World Athletics President commented, saying that "It is not our job to regulate the entire sports shoe market, but it is our duty to preserve the integrity of elite competition by ensuring that the shoes worn by elite athletes in competition do not offer any unfair assistance or advantage".
While this is fascinating stuff for the use of springs in technology and the fitness industry, regulations have now been brought in due to revolutionary new foams and the development of shoes containing carbon fibre plates.
---
With over 70 years of experience as a spring manufacturer, we have the expertise to create a whole host of springs from compression springs and tension springs to torsion springs. Take a look at our brochure (PDF) or contact our experienced team today to discuss your next project with us. We're here to help!