The Importance of Apprenticeships in the Engineering and Manufacturing Industry
The manufacturing industry in the UK currently supports the employment of 2.7 million people, with the average person earning around £32,500. Despite this, we are now facing a skills gap in both the manufacturing and engineering industries. One of the best ways we can solve this is by offering sustainable and fulfilling apprenticeships to direct the next generation towards a brighter future in engineering.
With National Apprenticeships Week starting today, we thought that now would be the perfect time to discuss some key facts facing manufacturing employers and apprenticeships, including nationwide facts and how we can all improve at the business-level.
Facts on Apprenticeships in England
Apprenticeships in the UK are currently on the rise as part of wider initiatives to tackle the skills gap. In fact, according to the House of Commons Library Briefing Paper, the number of new employees on apprenticeships has increased by over 60,000 between 2016/17 and 2017/18.
Of all the new starters, 83% of them were covered by four subject areas, with the third most popular sector being Engineering and Manufacturing Technologies. Unfortunately, our sector is down by 16% from 2016/17 to 2017/18, showing that we need to be doing more in this year and the next to address the nationwide lack of engineers and manufacturers.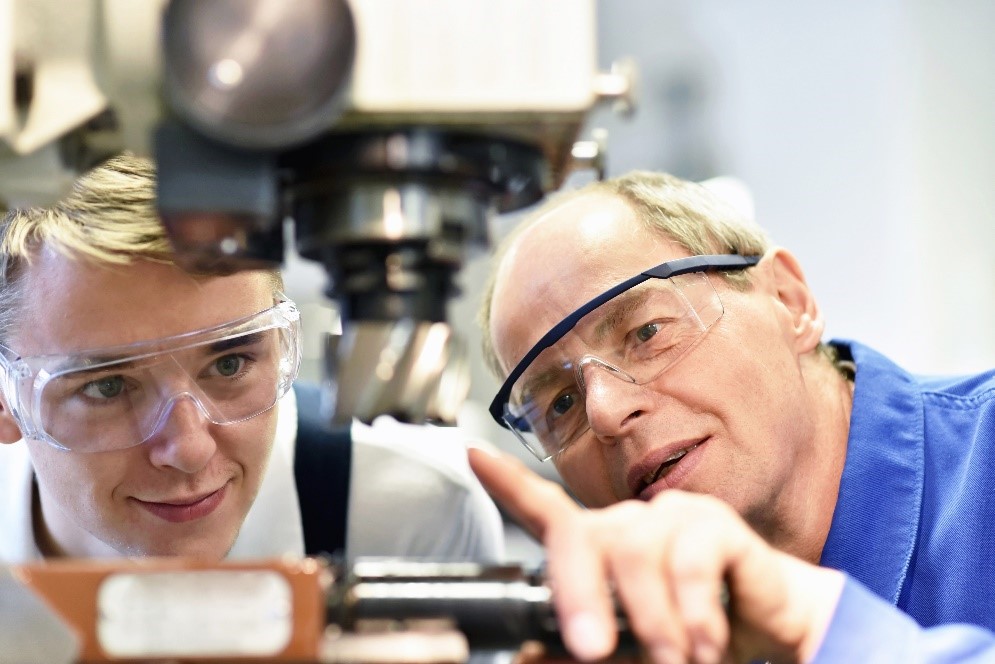 Our Government's Aims for Apprenticeships
Since 2015, the government has been working towards making apprenticeships more fashionable and attractive for younger generations. One of the biggest problems faced by the industry is that many of its potential workers are committed to academic pursuits, when in reality, a fulfilling and paid apprenticeship may train them for life in a real working environment, applicable skills with real hardware and more about the industry at large.
In 2015, the government announced its commitment to create 3 million new apprenticeships by 2020. They are expected to submit regular reports regarding the performance and successes towards this objective, such as in March 2015 when Degree apprenticeships were launched to help university graduates attain skilful work, and the Institute for Apprenticeships in April 2017 which ensures that apprenticeships are of high-quality and therefore making meaningful improvements to our workforce.
How Your Business Will Benefit with Apprenticeships
If you think that nobody understands the skills that your company is looking to employ better than the employers themselves, then you should be introducing your apprenticeships. An apprentice is intimately connected to your company; they're more than just a trainee and extra hours worked for your company, they are an investment.
Every apprentice that you train is a potential member of staff, and you will have a long time to decide whether they're the type of individual that you want to keep in your company for the long term. This is more likely to lead to a higher retention rate in your company, as knowing whether your new hires will fit into their team and role is exceptionally important. With an apprentice, you can be sure that they are fit the job well in advance, and they'll be trained to meet your specific standards.
Paragon Surveys conducted a study of how undertaking apprenticeships affected businesses, and 70% agreed that they improved both product quality and service. Employing apprentices not only enhances your business at the output level, but they also improve the morale of current staff.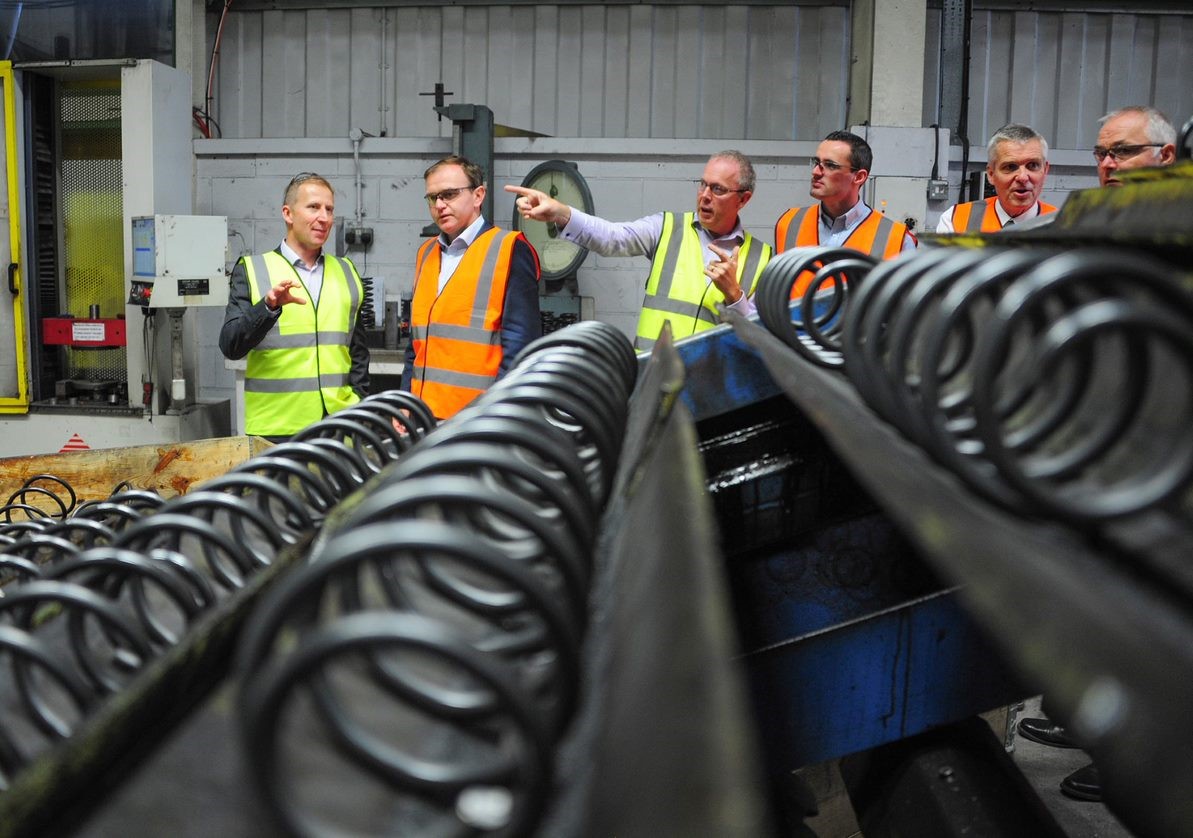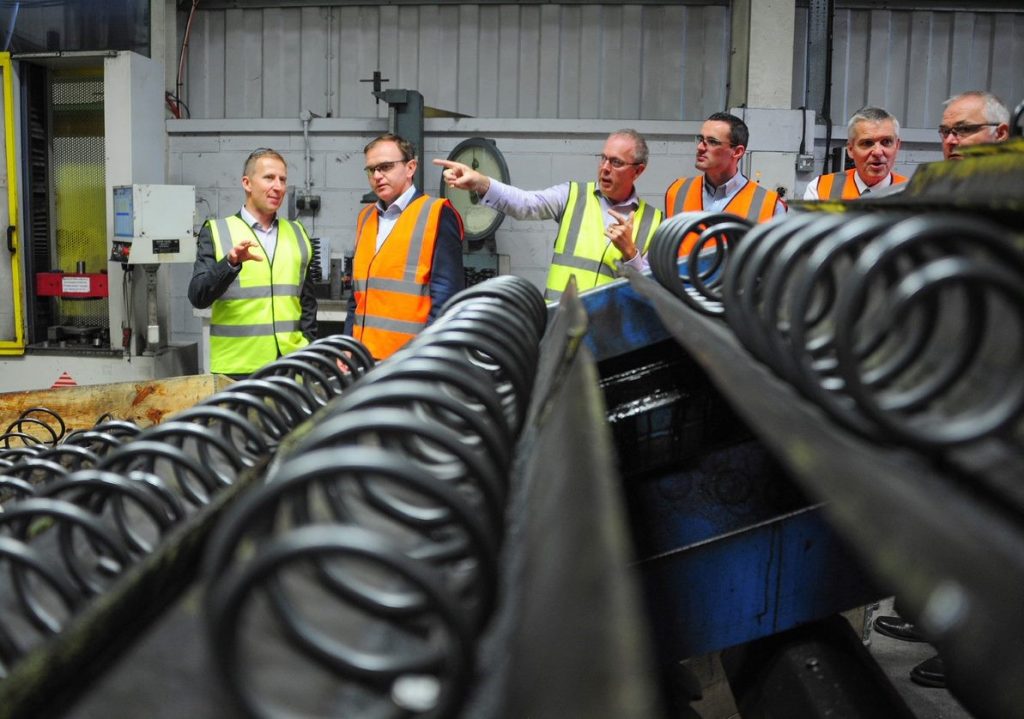 Taking on apprentices shows current employees that you are directing your company towards a brighter future. Training up an apprentice to suit a specific role, or to alleviate pressure amongst your staff, will show staff that you are addressing concerns with a tailored skillset.
If you're still not sold on the idea of spending time training up an apprentice when you could search for an experienced worker, you should consider the fact that, on average, each apprenticeship brings a gain in productivity of more than £10,000 per year. This could be down to several factors; another study released asserted that 8/10 customers preferred buying from companies employing apprentices, or it could be that employing young apprentices helps businesses to modernise, therefore helping them to compete on the market.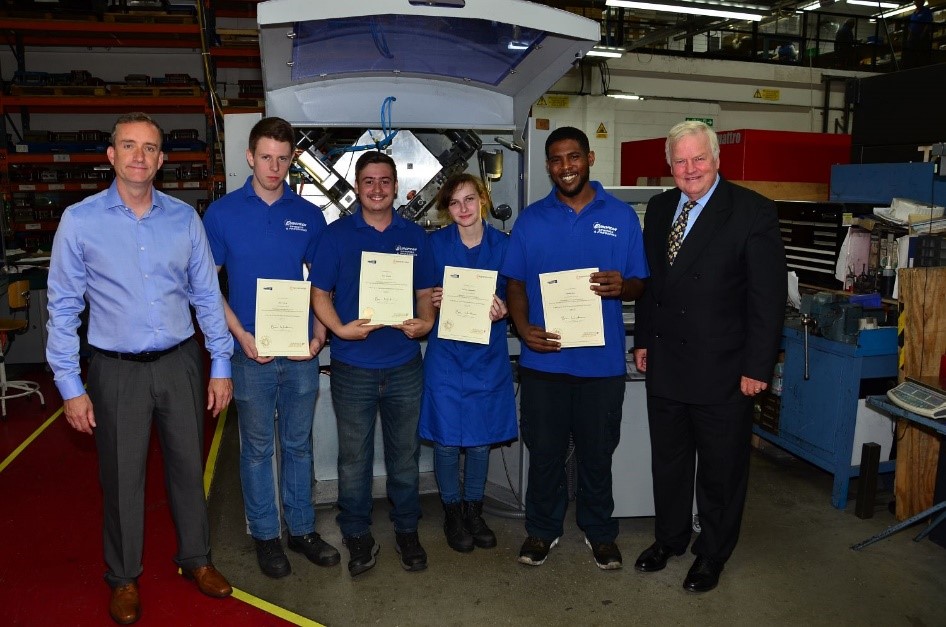 If you are looking to purchase from a spring manufacturer that employs apprentices, then you should consider us. Not only do we construct standard torsion, tension and compression springs, but we are also bespoke spring manufacturers who can craft a product to suit your precise needs.