Stamping European Springs & Pressings' Authority On The Metal Forming Stage
What's in a name? European Springs & Pressings (ESP), dates back to the 70s, when the UK joined Europe. If only the owners then knew what we know now!
Springs might lead the brand but it's pressings that is the final piece in the name jigsaw and it's this element, where the service, technology and qualifications of the experienced engineers in the Kent factory, are second to none.
With over 70 years of pressing heritage, ESPs wealth of knowledge, investment in technology and infrastructure positions the company as one of the largest metal stamping companies in the UK.
Lesjöfors, the parent company, has continually invested in facilities allowing ESP to offer the very best in bespoke stampings and pressings.
Designing and manufacturing for multiple sectors including; electronics, medical, automotive, power generation, defence and telecoms to name a few, they offer services from one off prototyping and design support to stamping high volume parts to tool making, finishing, assembly and testing.
Stuart McSheehy, Managing Director of the Kent factory says: "The phrase from 'cradle to grave' is my mission statement and one we're deeply proud of and live by. Successful innovations have started here and achieved huge market success as a direct consequence of our 360 degree approach that delivers above and beyond expectation."
What is design support? ESP's engineers advise on design, material and the surface treatment of chosen pressings or stampings. Ensuring a product is designed and fit for function, achieving all technical and quality requirements, whilst taking into account the products working environment, the repeatability of manufacture including tolerances, product life, ease of production and the most economic route of manufacture.
Every product goes through a rigorous selection process, taking into account:
Material selection – technical requirements, price and availability
Manufacture method, identifying high-speed pressing for high volumes to single operation stamping for low volume
Capital investment for tooling
Finishing requirements – heat treatment plating, coating, packaging
Assembly requirements – automated or hand assembly
Repeatability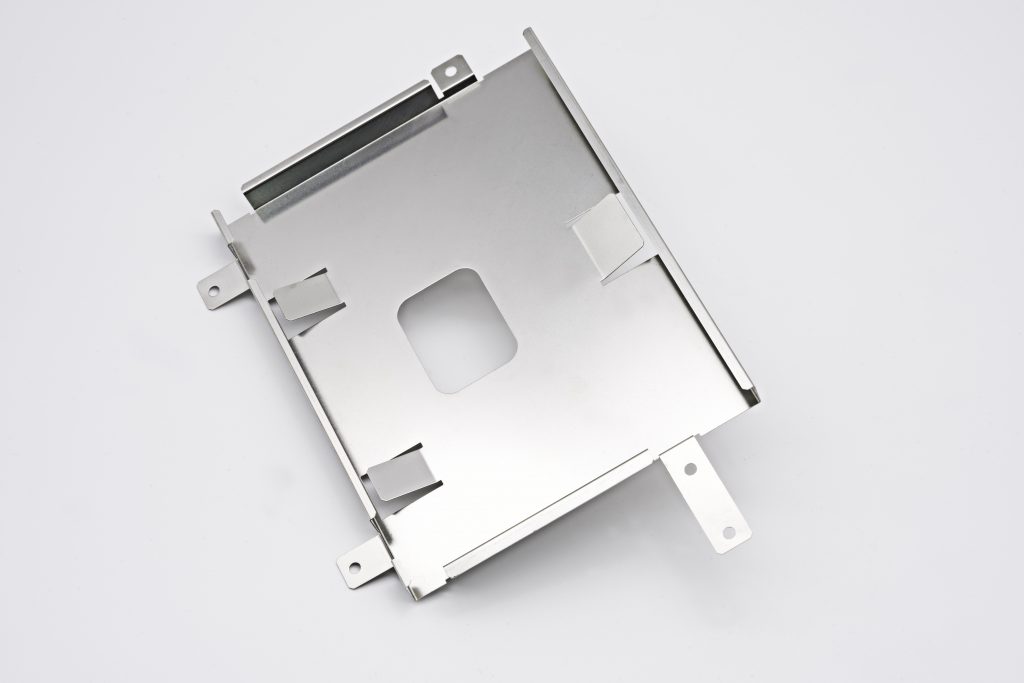 McSheehy continues: "In a sense, we offer an audit of every need from the pressing or stamping, determining every nuance of its purpose and therefore can offer a customer service and guarantee that delivers product confidence like no other."
With the latest WEDM machines and in-house 3D CAD, ESP designs and manufactures progression, multi-slide, single operation and assembly tooling.
Tooling, which has a guaranteed tool life and often out last the products life, is purposefully designed to take tight tolerance requirements, capable of stamping a variety of materials from 0.05mm to 6mm thick. ESPs free tooling storage facility also adds another layer of customer simplicity and confidence to the product journey. In addition, if the customer already has tooling then ESP offers a free appraisal and transfer service.
"Our engineering and production facility is fully equipped to supply one off prototypes or low volume parts for testing", says McSheehy.
"Our engagement with the customer on their product development journey is key to their and our success. Offering rapid prototyping and by producing a number of prototypes, several materials can be selected for testing until the perfect material and finish is proven."
Facilities include an ever-expanding production area, fully equipped with the latest technology. From single operation presses to assembly and high-speed presses, ESP's 130 tonne presses from Bruderer and Mabu sit alongside Finzer and Latour multi-slides, Wafios coilers, laser cutters, welding, tapping, grinding and barrelling functionalities as well as heat treatment ovens.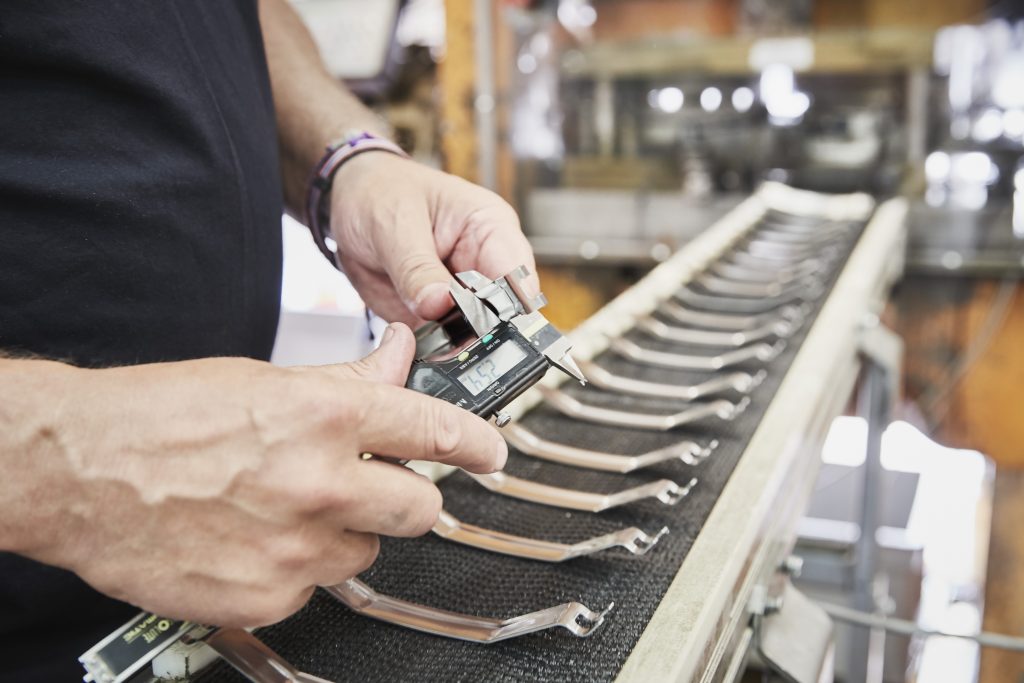 McSheehy concludes: "In a period where Covid and Brexit have added unforeseen challenges, our resolve and commitment to being the best at what we do hasn't faltered. We pride ourselves on our ability to offer a fully finished solution from design concept to fully assembled product, delivering on our 'cradle to grave' mission, every time."