The Sustainable Benefits of Air Source Heat Pumps in Manufacturing
The manufacturing industry is taking many different approaches toward becoming more eco-friendly. The impressive shift to increased sustainability is inspired by government initiatives toward creating a green economy and drastically reducing the environmental impact of manufacturing. As well as optimising work processes and embracing recycling, many manufacturers have replaced their existing heating plans with air source heat pumps (ASHP).
How COP26 Affected the Manufacturing Industry
The UN Climate Change Conference (COP26) took place in Glasgow in November 2021, and the results of this impressive conference have had a significant effect on the manufacturing industry. Globally, the sector contributes roughly 23% of emissions, second only to energy generation systems and on par with transport.
Many areas were addressed, and plans were implemented to resolve them. Elements such as sourcing raw materials, supply chain vehicles and encouraging a paperless work environment were all highlighted as areas that the industry could improve upon with new green technologies.
Benefits of ASHP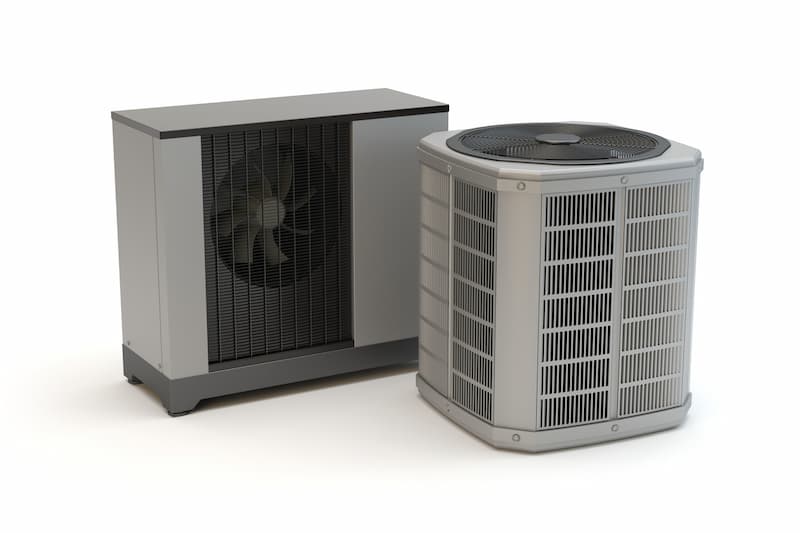 Air source heat pumps are a sustainable way to heat a building, and the technology has become widely popular in commercial and domestic environments. Air source heat pumps are capable of heating large spaces without using conventional fossil fuel sources. They achieve this by extracting warmth from the ambient air outside and drawing it inside to heat radiators or water tanks. This extracted air is funnelled through a compressor, also known as a heat exchange. The amount of heat generated will depend on the size of the unit installed. For example, an average ASHP delivers roughly 4kwh (kilowatt per hour) of energy for every 1kwh used to power it, resulting in a 300% heating bonus for the owner.
Despite the name, they can adapt to either heating or cooling depending on the temperature of the air outside. This has the immediate benefit of replacing the need to purchase a separate heater and air-conditioner with a single alternative, an air source heat pump.
These eco-friendly alternatives to conventional heating have already been adopted in office and school environments, with many more sectors gaining from the benefits. This current progress is estimated to reduce 40-50% of CO2 emissions from these sectors. Manufacturing previously contributed the most emissions, but thanks to ASHPs, this can be drastically reduced.
Costs of ASHP
Spring manufacturers, like any business, are constantly looking for new ways to optimise their expenses. Unfortunately, the unpredictable costs of most conventional fossil-fuel heating systems make planning these costs difficult. In addition, the manufacturing industry's long-term reliance on fossil fuel-powered heating systems has made reducing heating expenses difficult, especially with rising costs in that area. This makes the development of efficient, eco-friendly ASHP units an attractive prospect as your costs will be reduced to the electricity required to run it. Additionally, these units need little maintenance and can last between 10-25 years, making them a sound investment.
Air source heat pumps are far more efficient than conventional heating systems. They have been rated at 300% increased efficiency in both domestic and industrial environments. The idea of generating three heating units worth of heat for one cost is a gain any manager can't afford to ignore. A study of the savings produced showed that businesses can save as much as 51% a year with commercial ASHP units while significantly helping the environment.
Supporting Renewable Energy Sources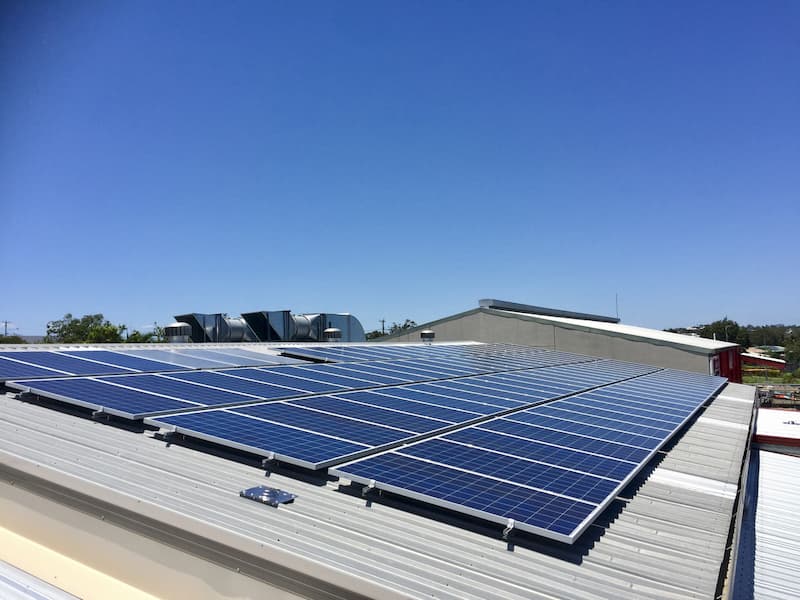 One of the most prominent benefits of investing in air source heat pumps is their minimal carbon footprint; they're rated for zero-carbon emissions, enabling you to benefit from green electricity tariffs. Many energy suppliers will provide you with the choice of a green tariff to support renewable energy sources. Choosing a green tariff sends a clear statement that your company endorses renewable sources.
They accomplish this by matching the electricity used for your ASHP units with verified renewable sources rather than taking it from fossil or nuclear sources. This can happen in one of two ways, either your electricity is sourced from renewables, or the energy company purchases a matching amount of electricity from renewables on your behalf. In either case, your supplier should inform you where they source their electricity.
ASHP units also help with industrial plans for carbon offsetting. Carbon offsetting is a significant first step and a successful tool allowing manufacturers to support a sustainable industry more efficiently. A purchased carbon offset represents a reduction of 1 metric ton of CO2 emissions; these purchases financially support the development of renewable energies such as solar, wind and wave.
For example, The more compression spring manufacturers invest in ASHP, the lower the harmful emissions will be, and support for renewable energy will grow. Expanding this example to the whole industry would remarkably improve eco-friendly sustainability across the sector. The green tariffs and carbon offsets simultaneously still support the development of green, renewable energy sources for a brighter future.
At European Springs, we constantly look for new ways to optimise our workflows. Still, we are also conscious of the industry's environmental impact and are striving to meet these positive challenges of becoming more sustainable.
Browse our complete stock catalogue here, including torsion springs and other high-quality springs, wireforms and pressings.