Recent Trends in the Manufacturing Industry
Manufacturing is a constantly changing industry. Adapting to changes in customer demand, product requirements, and production economics across the supply chain demands that the industry adapts and evolves to thrive.
There are many factors that the industry needs to take into account to meet shifting changes. For example, as the UK moves towards a more eco-friendly attitude toward manufacturing, companies must improve their supply chains and create a new level of sustainable manufacturing. New technologies also affect the industry, demanding companies optimise their processes and teams to remain competitive. Adapting to emerging trends is essential for any business; here are a few that the manufacturing industry is currently facing.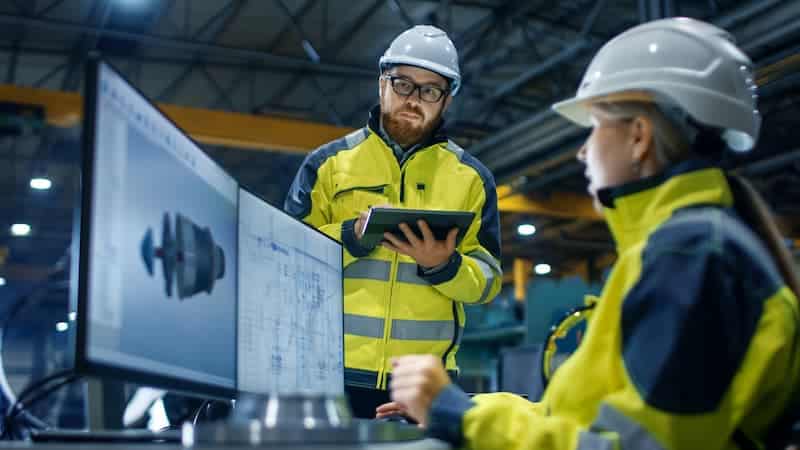 Consumer Lead Manufacturing
The more you see the ways manufacturing is evolving over these recent years, the more obvious it is that an enormous change is coming. One significant contribution to these changes is because computer designs are operating in an increasing number of manufacturing processes. Knicknamed the 4th industrial revolution, innovations are creating a new industry that will significantly change the ways products are designed, produced and distributed by doubling productivity whilst halving the cost.
This enhanced freedom of choice provided by these computerised manufacturing processes has significantly increased the manufacturing of bespoke components. This desire was initially addressed with the implementation of CNC machinery that allowed for easier customisation of designs tied with an increase in production speed and accuracy. At European Springs, we have a fully equipped toolroom that includes the latest WEDM machines connected to our in-house 3D CAD software, providing significant adaptability for producing bespoke products for our clients.
CNC machines are a typical example of how computerised manufacturing has changed the industry, but the emergence of 3D printing has the potential for more changes in the future.
3D Printings Relationship With Manufacturing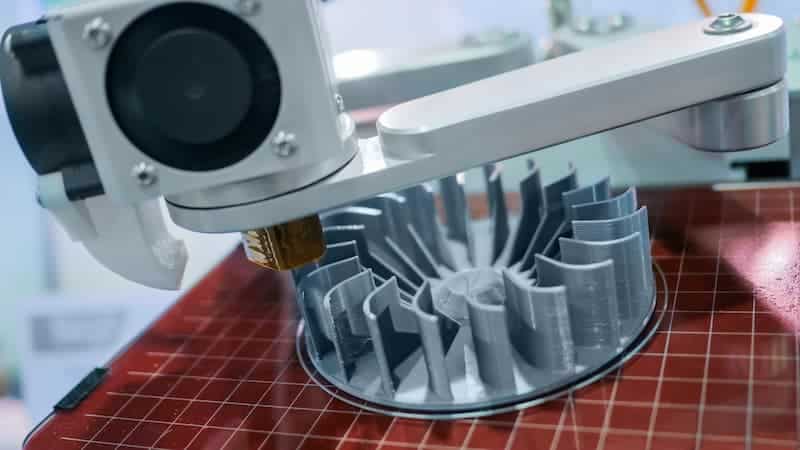 The increased demand for bespoke components has propelled 3D printing technology into the manufacturing industry. 3D printing is a manufacturing process that enables the creation of objects from a 3D digital model created by a computer. These popular printing machines can use either plastic or metal to build the desired object, layer by layer, creating complex designs that would be far more costly than older manufacturing methods. The smaller printing units have grown in popularity amongst amateurs and hobbyists, creating an impression that 3D printing is just for small objects, but 3D printing is also being embraced for industrial applications.
Industrial 3D printing has been successfully used for various applications, including aerospace, automotive and medical sectors. This is due to the adaptability and reliability of the technology. It can decrease production costs and lower carbon footprint but also provide the benefits of fast prototyping and simplified manufacturing processes.
This trend of consumer lead manufacturing is enabled by 3D printers' ability to create unique components such as bespoke springs out of durable metal easily. Of course, this will lead to sizable changes regarding machinery and processes. Still, it seems that 3D printing is an emerging presence within the industry and could potentially be for a long time.
Digital Supply Chains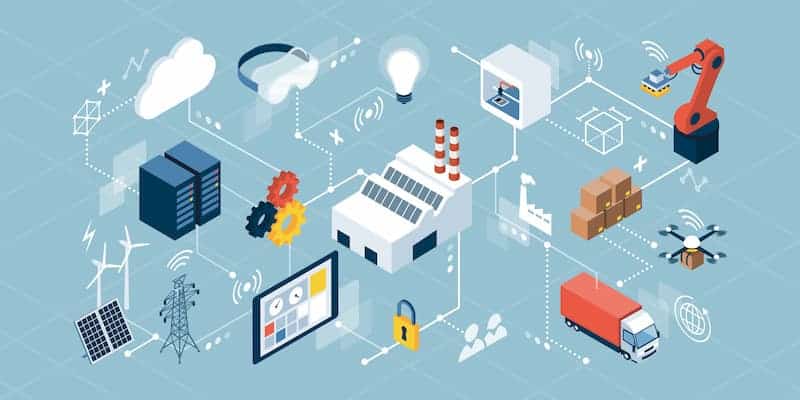 As experienced compression spring manufacturers, we understand the importance of effective supply chain management for conducting smooth operations. Several supply chain management trends aim to ensure the durability and predictability of these vital resources.
One of the most common trends in controlling shifting supply chains is redesigning them with digital management. A digitised supply chain network brings a wealth of data that, when properly managed, can improve every working process as well as your supply chain.
This move to digital supply chain management increases the visibility of all the moving parts of the chain. With many manufacturers and suppliers on digital networks, companies are leaving behind the traditional paper-based, manual process that requires a significant amount of admin to maintain.
Digital management is also leading to an increase in automation. Businesses are increasing their efficiency by automating the supply chain process elements. For example, digital tools such as wireless gateway sensors let deliveries be monitored in real-time with minimal human input.
Sustainability in Manufacturing
Increasing green initiatives are a dominant force throughout the manufacturing industry due to the UK's plans for a green industrial revolution. The current Netzero 2050 strategy has had the most considerable effect on the industry and its supply chains as more companies are exploring Netzero chains when sourcing their materials. Initiatives are in place already that limit wasted materials.
Limiting the amount of new raw materials used during manufacturing has led manufacturers to embrace recycling plans and optimise their processes to reduce wasted material to minimal levels. Apart from the environmental benefits, this has positively affected those companies' financial savings, as these materials are now used more efficiently.
High-Quality Springs, Pressings and Wireforms From European Springs
As a leading springs manufacturer, we at European Springs have observed the manufacturing industry adapt and grow, adopting many new trends to benefit the industry as a whole. As a result, we are consistently discovering new ways of optimising our processes and methods to create cost-effective, high-quality products for all our customers.
You can view our entire spring catalogue online here.