Lessons That We Can Learn from Respected Engineers
02/03/2016
Engineering is an ever-evolving sector, meaning that there's always something more for us to learn. In order to consistently progress and develop new inventions, it's important that we absorb as much information as possible from an array of sources in order to remain inspired.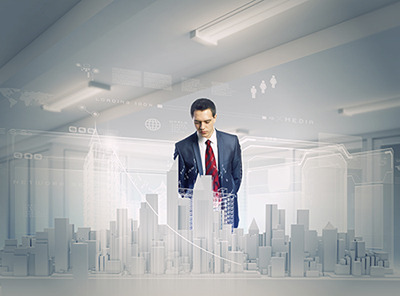 Chris Hodge OBE recently spoke to The Telegraph about the lessons he learned as an engineer working on a submarine. Quoted as saying that there's no career that's as rewarding as engineering, we thought we'd pull together some lessons that we can learn from great engineers, past and present.
Remain Fascinated By Everything That There is to Learn About
As an industry that prides itself on innovation and forward-thinking, it's no surprise that there are always new and fascinating inventions cropping up as a result of this thriving sector.
One of our favourite developments from the last six months has to be the ability to fold bridges in an origami-style fashion. Resembling an ancient Japanese art form, there is now the potential to create sturdy and efficient emergency shelters, as well as an array of other uses.
Without constantly moving onto the next project or refining something new, there would never be any innovation within the industry. For instance, Alexander Bell is most famed for his pioneering work on the development of the telephone. However, in later years he worked on a number of other impressive projects. Bell also refined the phonograph and carried out exceptional work in the fields of hydrofoils and aeronautics.
Constantly Celebrate Others' Achievements
Whether it's the Young Engineer of the Year Awards or the unveiling of new technology at the Consumer Electronics Show, there's always something to be awe-inspired by within the engineering sector.
Learning lessons about how others were able to construct a solid idea and put it into practice is a great way to advance your own skill set.
It's not always about the winning, sometimes it's also about observing.
Be An Inspiration to Someone Else
If you consistently strive to do the best you can, you will inevitably inspire someone else that could make a huge difference to the engineering sector. This could be in the form of actively finding ways to inspire the next generation of engineers, or it could be as simple as completing your job to the best of your ability. You could also encourage apprentices to join your ranks so that they can learn the tricks of the trade.
Chris Hodge OBE was himself inspired by his father, so there's nothing stopping you from encouraging another individual.
So there are a few of the lessons that all engineers should take on board, but if it's springs you'd like to learn about please don't hesitate to contact us! We'll be able to help you decide on the perfect spring for your project if needed, or we can create the wire form you need according to your exact specifications.
European Springs