09/07/2014
We've spoken many times about how a well placed spring can make a disproportionately large difference to the performance of a mechanical device, and you'd think that new spring varieties would now be thin on the ground. However, that certainly doesn't seem to be the case, as car manufacturer Audi have now unveiled some new springs for a very special purpose.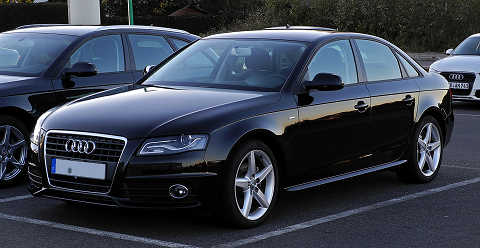 Audi's goal is to further refine the sphere of lightweight automobiles, and to that end they are introducing new suspension springs into their range before the end of the year.
According to Engineering.com, these springs will be unusual in a variety of subtle ways:
 The Audi suspension springs are going to be manufactured from glass fibre-reinforced polymer (GRP) in a light green colouration.
 The strand of these springs is thicker than the norm, and has a larger diameter at the expense of more coils.
 These GRP springs are approximately 40% lighter that the current springs being utilised by Audi, allowing springs of a similar performance to be made according to incredibly lightweight specifications.
The result of utilising these springs will allegedly be a more precise driving experience with reduced vibration. The springs will also not corrode, suffer chemical damage and need less energy on average to be produced than more commonly produced suspension springs, so they really are a step forward in many ways.
Spring technology is advancing all the time, and it will be interesting to see how successful these newly developed GRP springs actually prove to be. Here at European Springs and Pressings, we take a great interest in our industry as a whole, as we constantly find ourselves being required to develop new and better performing springs for a range of innovations for use in various sectors.
Products like our tension springs are already used in the motor industry, but our ability to produce bespoke springs allows us to refine specifications to suit your need. This might involve altering the dimensions or the material of a spring, or it might constitute treating the springs to withstand excess heat or other extreme environments. The value of a small adjustment is clear in the story of Audi's new suspension springs, and we're proud to say that our very own bespoke springs can make just as much difference to any other project you have in mind.  
If you'd like to find out more about our unparalleled provision of high quality springs and pressings, then don't hesitate to contact us now by calling +44 (0) 208 663 1800 or emailing us on info.bec@europeansprings.com today. We specialise in creating the exact components that you need for a given situation, so we'll always be pleased to help.
European Springs