How Are Springs Used in the Construction Industry?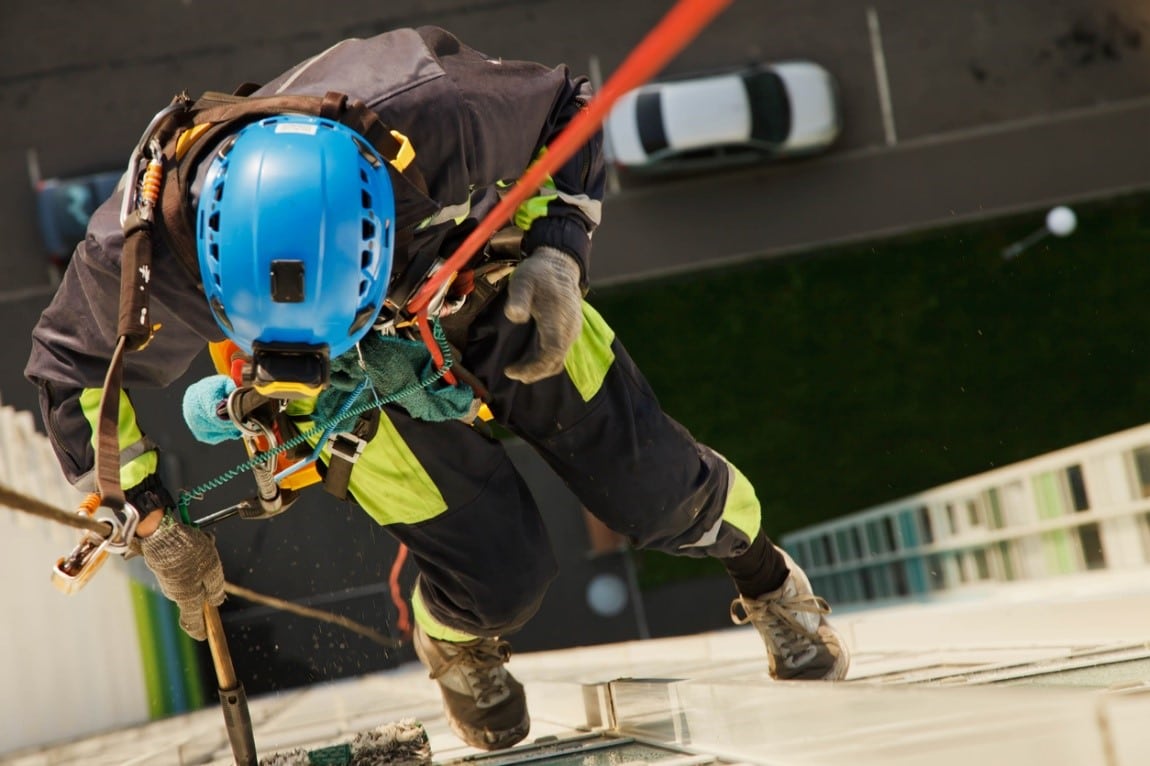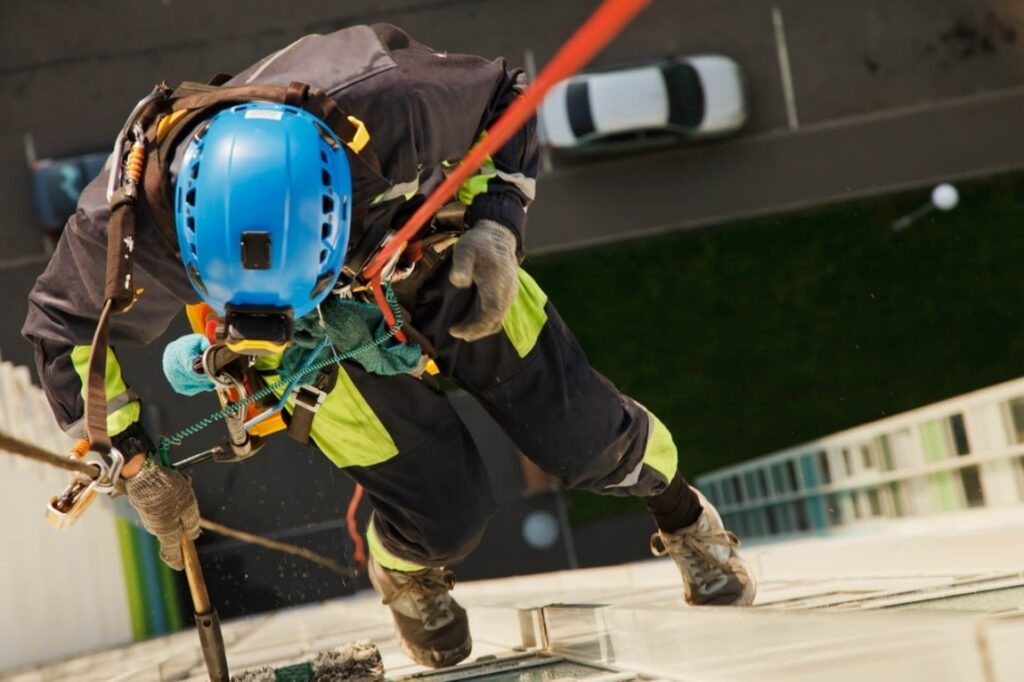 With over 70 years of experience, we have worked with an extensive list of companies from a wide range of industry sectors. One of these sectors is construction, as our products are used in almost all mechanical equipment used within the industry.
So, today, we're looking at just how our springs are used and the types of equipment and technology they are part of within the construction sector. Read on to discover more about our working relationship with construction businesses and what we can do to help your company with safety equipment, manufacturing machinery and more.
Types of Springs Used in the Construction Industry
Many of the springs we manufacture here at European Springs are used within the construction industry, but a few spring types are used much more frequently in machinery and other equipment across the sector; let's take a look.
Compression springs are one of the most commonly used spring types in the construction industry used in a wide variety of applications, for example:
Doors and windows. This spring type is used in the hinges to ensure they close properly and maintain a tight seal. They are also used in window balances to help lift and hold windows open.
Elevators and escalators. Compression springs are used to help absorb shock and vibration, provide stability, and ensure a smooth ride. They are also used in the braking systems of these machines.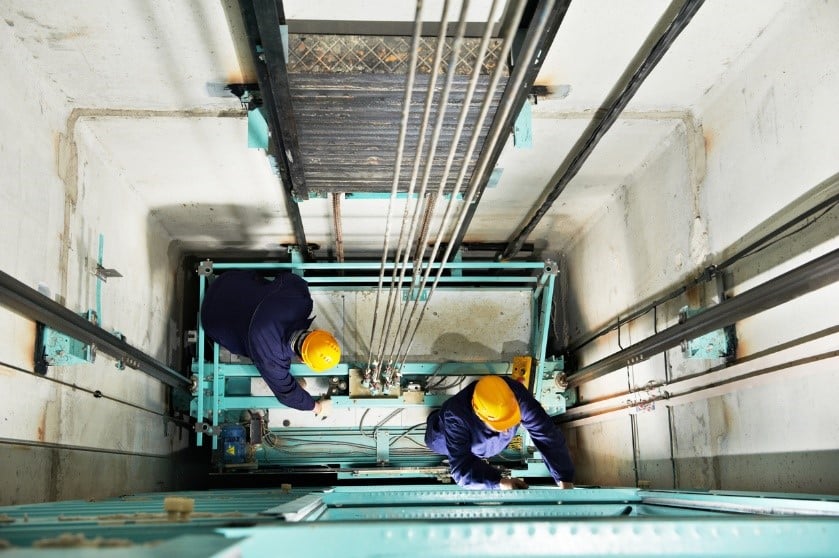 Bridge construction. They are used in expansion joints to allow for movement of the bridge due to temperature changes, wind, and other factors. These springs help maintain the bridge's structural integrity and prevent damage.
Building maintenance. Compression springs are used in various building maintenance applications, such as in the suspension systems for HVAC units and in the opening and closing mechanisms for large access panels and doors.
Torsion springs are essential in many mechanical systems used in the construction industry. They are used throughout the sector for various applications, primarily to provide torque or rotational force to various mechanical systems. For example, automatic doors such as in garages or warehouses. Torsion springs provide the necessary force and torque needed to move heavy objects, and they can be customised to fit the specific needs of each application.
Our bespoke spring manufacturing capabilities allow us to produce specific torsion spring configurations for an endless list of uses within the construction industry.
Clock springs are used in the construction industry for various applications that require rotational force or torque. For example, they are used in various safety devices used on worksites, such as emergency switches or kill switches, activated by the clock spring being released.
In addition, clock springs are used to manufacture many of the retractable tools and equipment used by workers in the construction sector, such as measuring tapes, power cords, and hose reels.
Finally, like torsion springs, clock springs are used in automatic doors in construction warehouses and workshops.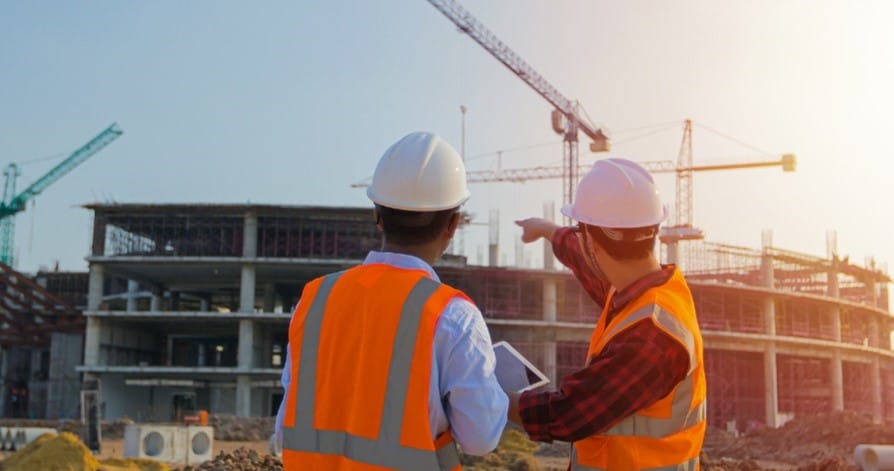 Construction Machinery that Relies on Springs
Many types of construction machinery rely on springs for their operation. Some examples include:
Excavators. Excavators use springs in their hydraulic systems to control the movement of the boom, arm, and bucket.
Cranes. Springs are used in the suspension systems of cranes to absorb shock and vibrations caused by the movement of the load.
Bulldozers. Bulldozers use motor springs in their undercarriage and suspension systems to absorb shock and vibrations while operating on rough terrain.
Pavers. Screed systems in pavers use springs to maintain a consistent level and provide a smooth surface for the asphalt.
Compactors. Compactors use springs in their drum systems to help absorb shock and vibrations while compacting soil or asphalt.
Loaders. Suspension systems in loaders use springs to provide a smooth ride while operating on rough terrain.
Backhoes. Backhoes use springs in their hydraulic systems to control the movement of the arm and bucket.
Overall, it's clear springs are an important component in many types of construction machinery, providing a crucial role in their smooth operation and reliability.
Safety Equipment and Spring Technology
As mentioned, clock springs are used to manufacture a lot of safety equipment in the construction industry, such as kill switches activated as the spring is released. Also known as emergency stop buttons, kill switches are safety devices used to quickly shut down a machine or piece of equipment in the event of an emergency. The clock spring in the kill switch is released, quickly stopping the operation of heavy machinery and equipment, preventing accidents or injuries.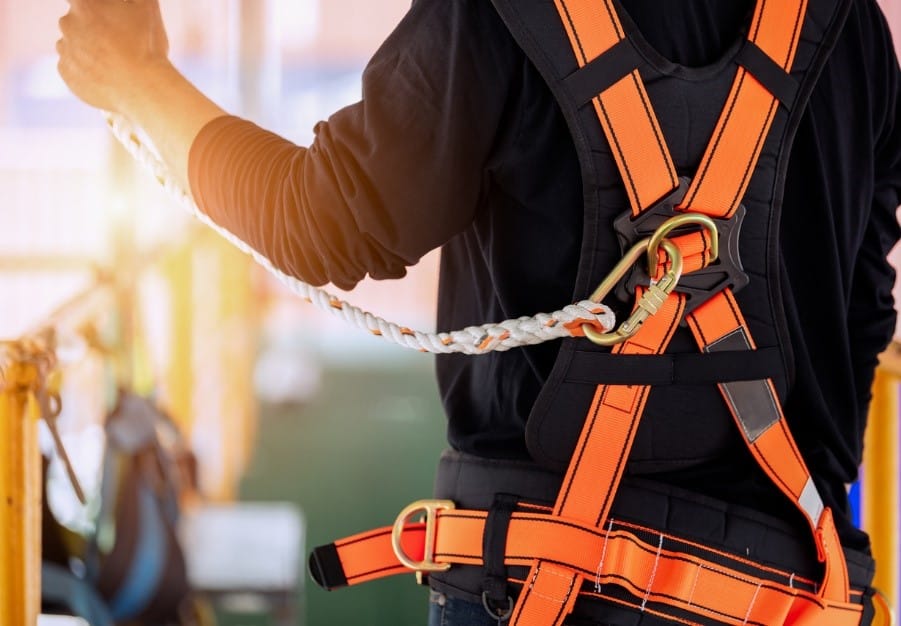 In addition, springs are used in retractable lifelines that protect workers from falls when working at heights. These lifelines use a spring-loaded mechanism to keep the lifeline taut while the worker moves around. As a result, if the worker falls, the lifeline will deploy, and the spring will absorb the shock, reducing the force of the fall and preventing injury. Using similar logic, springs are also found in safety harnesses for construction workers working at height, such as on scaffolding or roofs.
In all of these applications, springs help reduce the risk of injury to workers in the construction industry, making them a vital element in the manufacturing of equipment and tools. This makes our job as spring manufacturers incredibly important too. We work closely with those in the construction industry to design and manufacture springs used in all sorts of equipment and take each customer and their needs incredibly seriously.
We do so by listening to their order's requirements and the intended use of the spring to ensure complete accuracy in delivering the springs they need.
So, if you work in the construction industry and need springs to help with your business' safety equipment, tools, or any other application, we're here for you; get in touch today.