Different Types of Spring Materials and Finishes
There are many factors to consider when choosing spring material and finish, and our expert spring manufacturers are equipped with the knowledge and experience to guide you down the right path for your products and their intended use.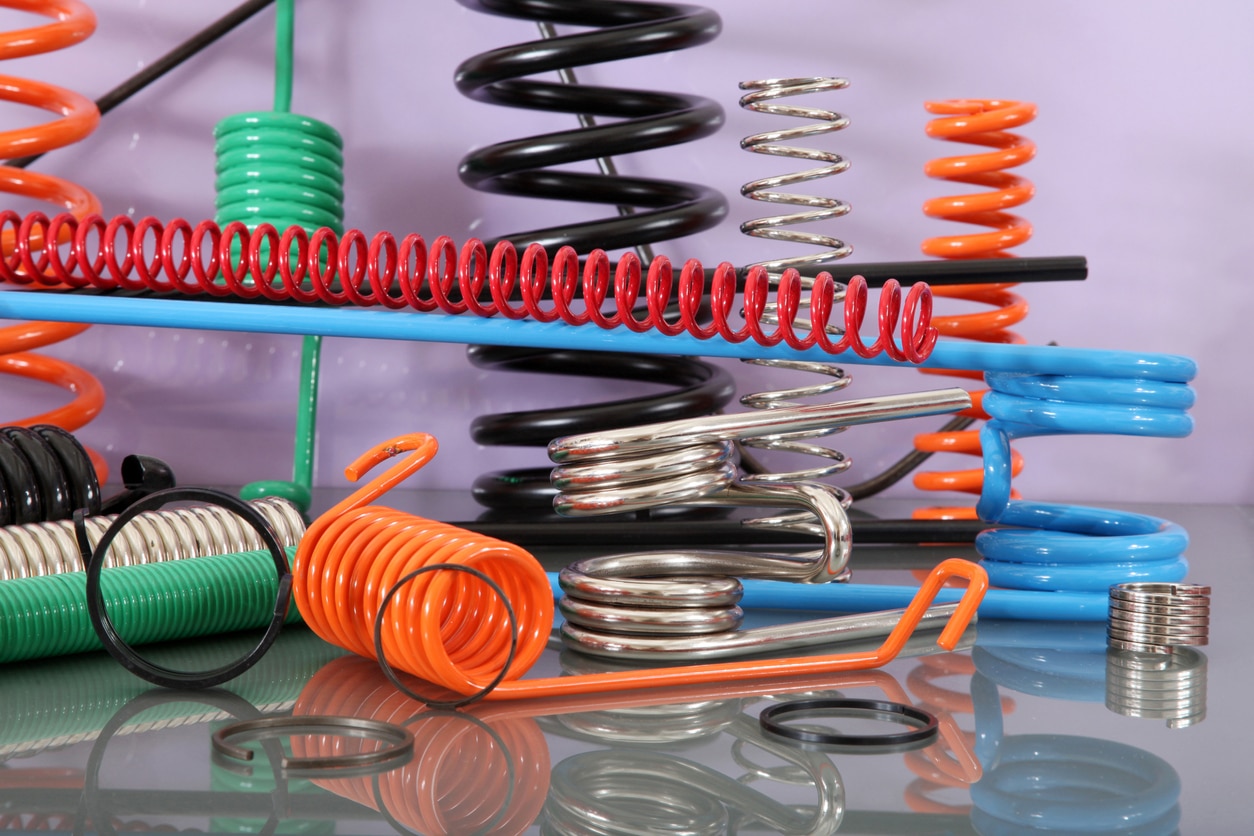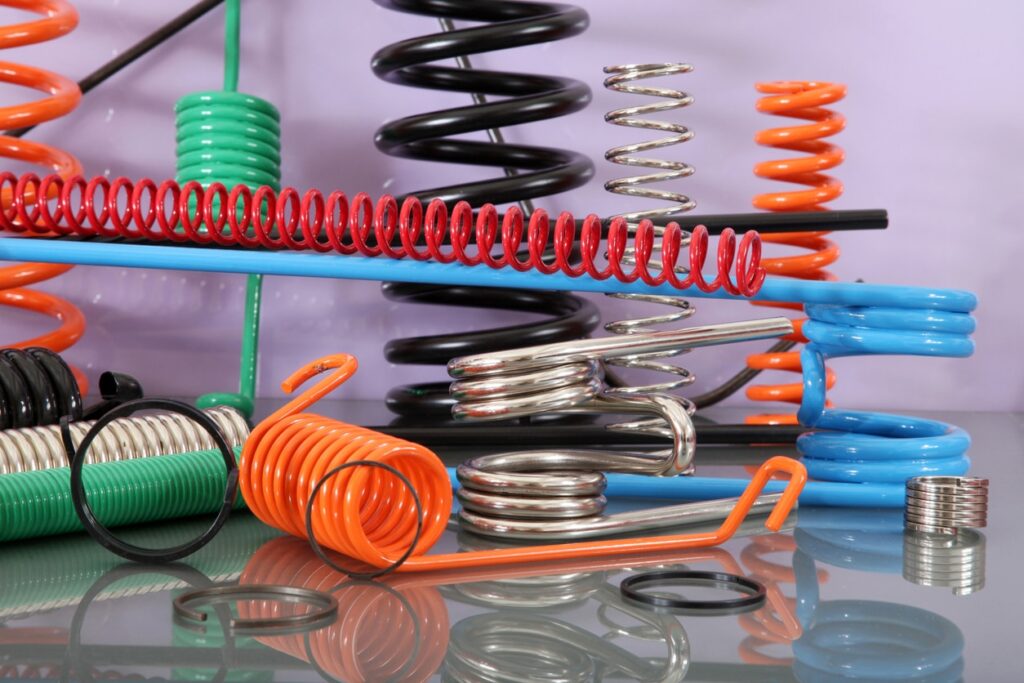 With so many materials, finishes, and surface treatments to think about, we're taking a deep dive into the options available and exploring how each can benefit your springs. 
Spring Materials
There are many different materials used for spring manufacturing, all providing their own list of benefits; here are a few examples: 
Low-alloy steel.

These ferrous metals have various specific factors that make them suitable for certain spring types, such as hot compressive strength, making them last longer under axial stress, which is crucial for springs.

 

Cold-drawn wire.

Products made from cold-formed steel parts have great tensile strength and tolerance to stress and temperature.

 

Oil-tempered spring wire.

Widely used in the

automotive industry

, these wire types are often used to manufacture

suspension springs

and can be ideal for products that use suspension to function. 

 

Stainless steel.

This material provides an extensive list of benefits, including its ability to withstand hot temperatures and protect against oxidation, making it ideal for spring manufacturing.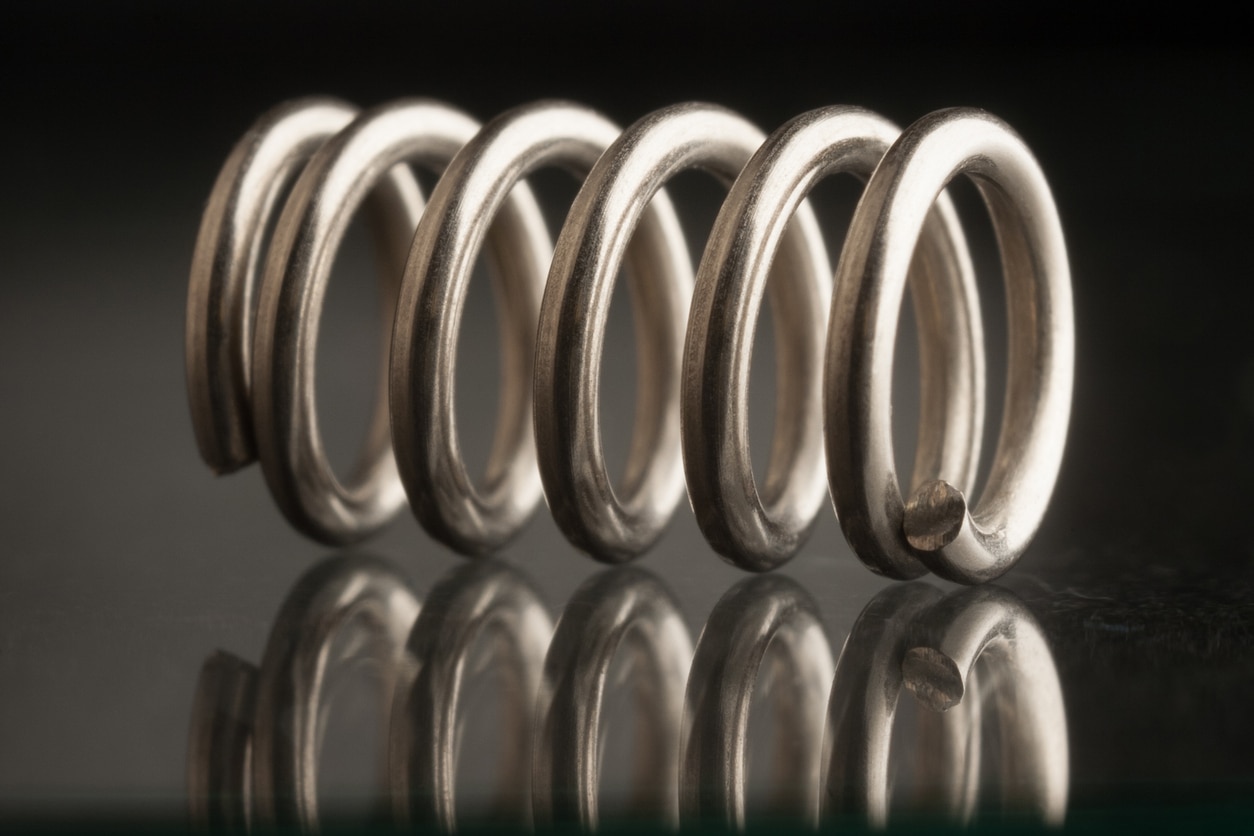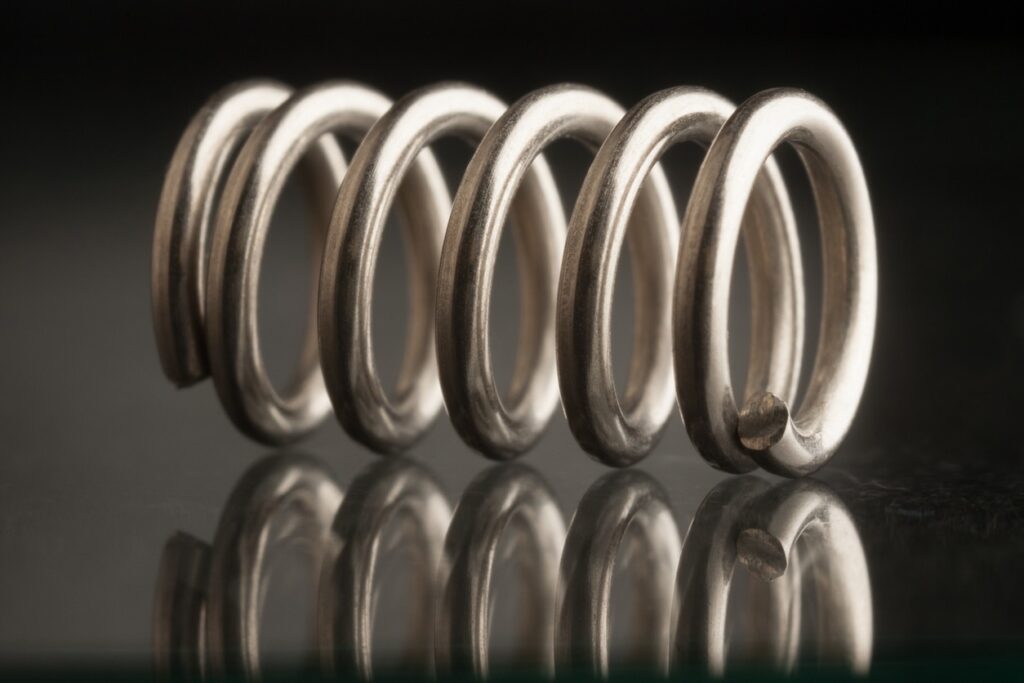 Each material offers different qualities, meaning it's crucial for us, as leading spring manufacturers, to explore the many options available before beginning the manufacturing process. In addition, each spring we manufacture will have its own intended use. This information is collected from our customers before advising on the best material for their springs to ensure their spring is designed for purpose.  
All About Zinc
Zinc is interesting as it can be used to manufacture springs in addition to providing a desirable finish. It is often used for manufacturing because of its sought-after mechanical properties, such as high tensile strength, good elasticity, and corrosion resistance. Here at European Springs, we have used zinc to manufacture springs for various industry sectors, such as automotive, construction, and electronics. 
In terms of providing a finish to springs, zinc is often used as a coating and can be applied through various methods, such as electroplating. In addition, it is commonly used to protect the product from corrosion and improve its appearance, making it an ideal spring manufacturing material and finish. 
Surface Treatment
When it comes to surface treatment, plenty of options are available to ensure you get the most out of your spring and make it perfect for its intended use. We offer a wide range of material finished, including: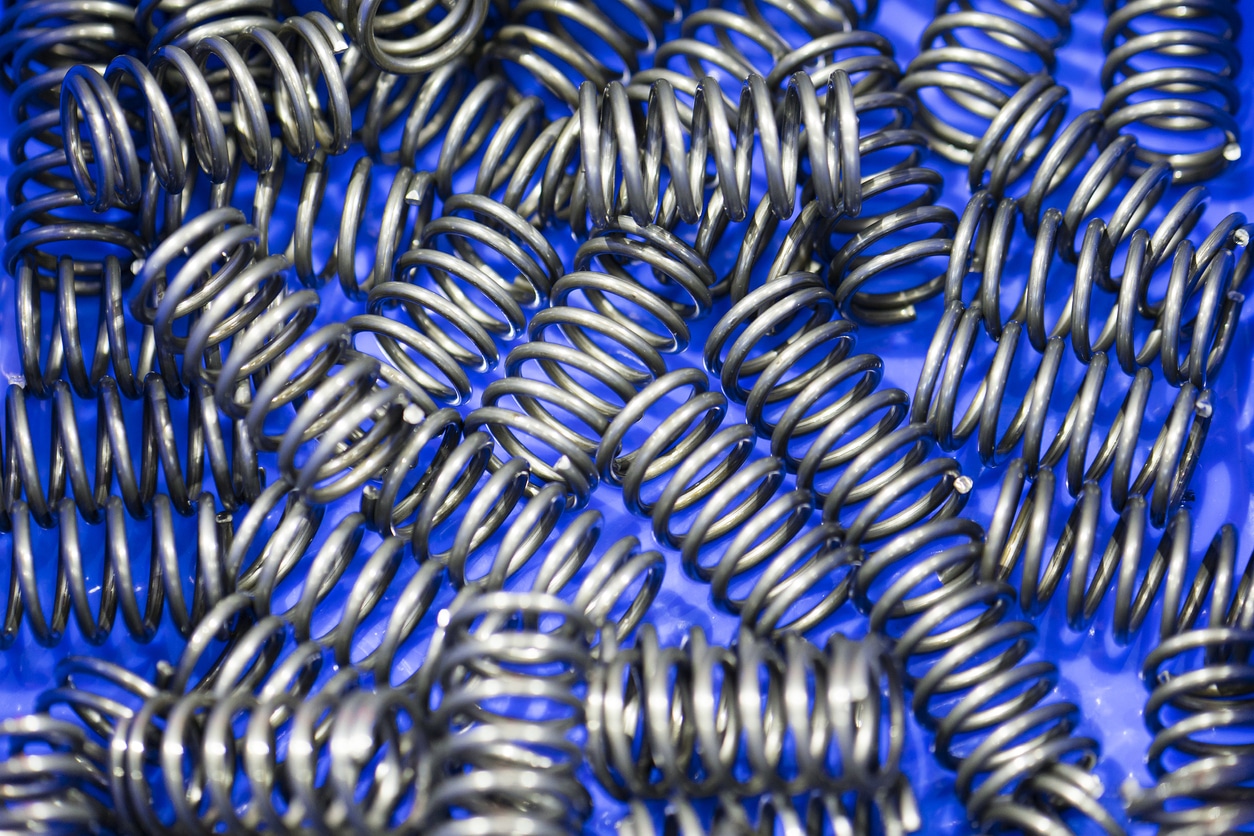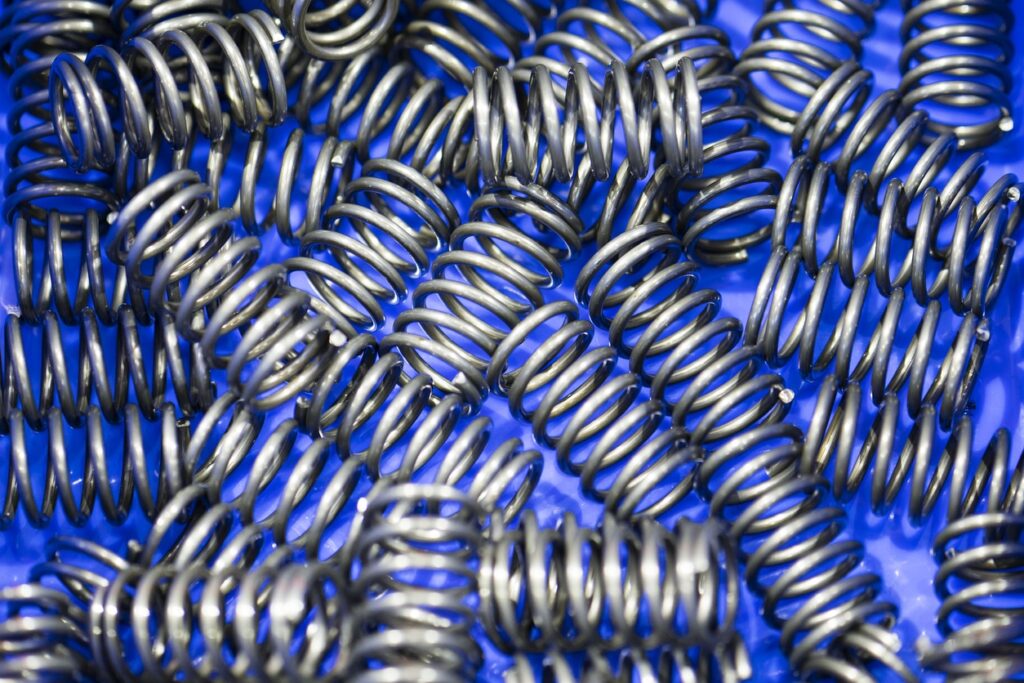 Plating
Plating is a process in which a thin layer of metal is deposited onto the surface of a spring to improve its properties, such as corrosion resistance, wear resistance, and appearance. The plating process involves immersing the spring in an electrolytic solution containing the metal ions that will form the coating. An electric current is then passed through the solution, causing the metal ions to be attracted to and deposited onto the spring's surface. Common metals used for plating springs include zinc, nickel, chrome, gold, and silver. 
Heat Treatment
Heat treatment is a process used in spring manufacturing to improve the mechanical properties of the spring, such as its strength and toughness. Heat treatment involves subjecting the spring to a specific temperature for a certain period and then cooling it down in a controlled manner. The process can be divided into three stages: heating, soaking, and cooling. During the heating stage, the spring is heated to a specific temperature using a furnace or other heating equipment. The soaking stage involves holding the spring at the target temperature for a set time to allow the material to undergo a structural change. Finally, the cooling stage involves cooling the spring down in a controlled manner to prevent warping or cracking.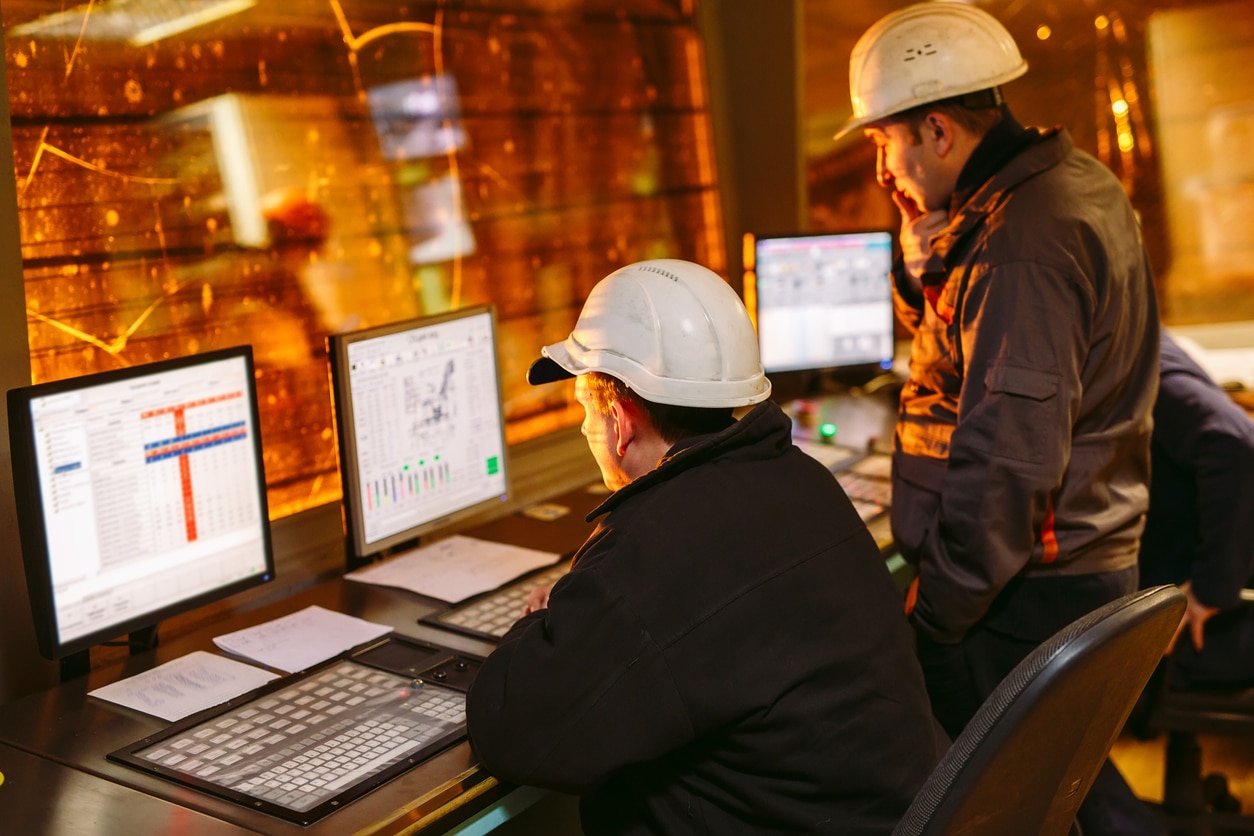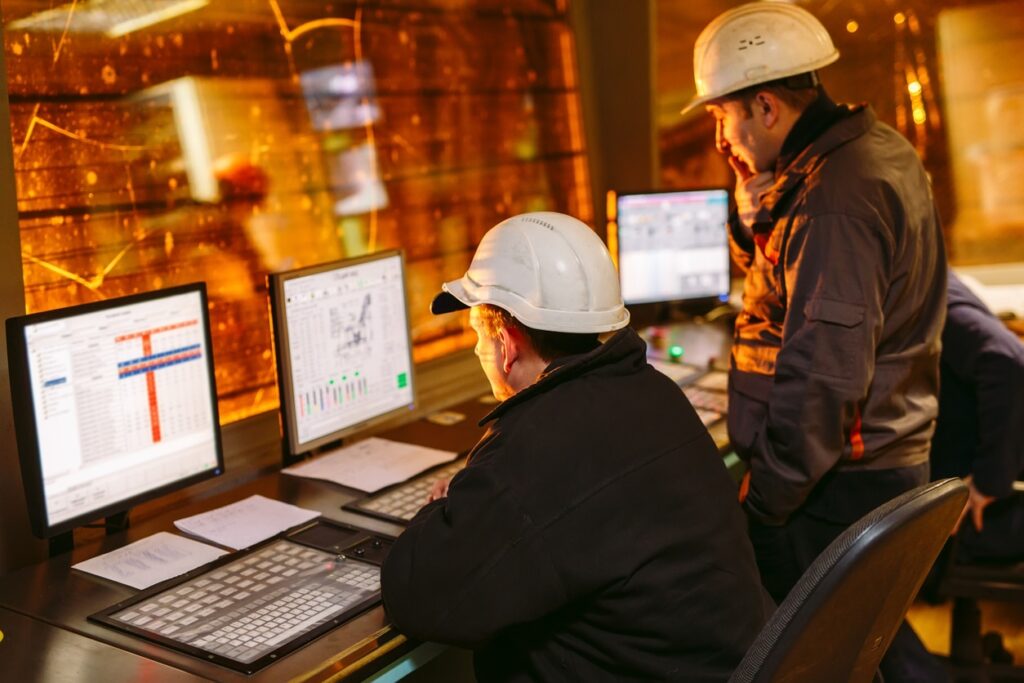 Barrelling
Barrelling is used to improve the surface finish of the spring by removing burrs, sharp edges, and other surface imperfections. This process involves placing the springs in a rotating barrel with abrasive media and chemicals to smooth the surface. Not only does this make the springs more aesthetically pleasing, but it can improve their functionality, too. 
Design Considerations and Thinking About Maintenance
When selecting a spring material and finish, there are many design considerations to keep in mind, such as stress levels, temperature range, and corrosion resistance. For example, as mentioned, cold-drawn wire and stainless steel are great material choices for springs needing to withstand hot temperatures. Factors like these are essential to mention when discussing your needs with our spring designers, be sure to include as much detail as possible to ensure we get it right the first time.  
We will ensure that we have covered everything we need to know before we start work on your spring design so that the configurations, materials, and finishes are exactly what your spring needs to work perfectly in its application. 
Alongside this, you should also consider the maintenance involved in your chosen material and finish. As discussed, plating is a finishing technique used to improve corrosion resistance, so if chosen for your springs, it will mean less maintenance is involved to ensure your spring isn't rusting and becoming damaged. 
As there is so much to consider, and each spring and its usage are different, it's difficult to provide general advice. The best thing to do if you're struggling to decide on the best finish and material for your spring is to get in touch with our team. We will be more than happy to help you make these crucial decisions that will give you the best possible product for your use.