All You Need to Know about Engineering Apprenticeships
As the manufacturing landscape continues to change and adapt to the current climate, it becomes increasingly apparent that university isn't the only route to a successful career in engineering. Therefore, your workforce needs to be adaptable and think critically about not only programming and tools but digital processes and new technologies.
Here at European Springs & Pressings, we take on apprentices every year, and there are many benefits to having this development plan in place. It helps us stay competitive in our sector, and the time we spend upskilling, training and reskilling is a much more valuable investment than an ongoing recruitment drive.
This blog focuses on engineering apprenticeships, what's involved, the increased demand for engineers, and why apprenticeships are beneficial to the industry.
What is an Engineering Apprenticeship?
Engineering apprenticeships are courses that provide apprentices with the opportunity to gain the knowledge, skills, and experience of a qualified engineer. The program is typically broken down into modules or skills which combine classroom instruction and on-the-job training.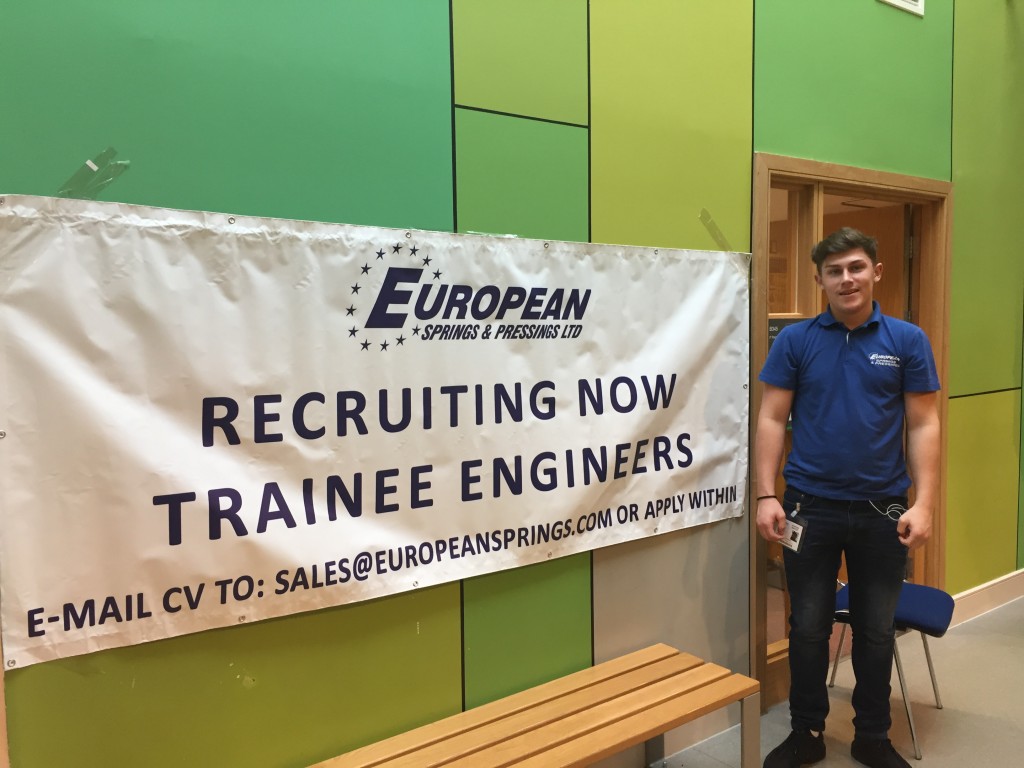 Gain Hands-on Experience
Apprentices learn trade skills from the more experienced staff members and learn to take responsibility and accountability for day-to-day tasks. They are a fantastic addition to your workforce as they can bring a fresh perspective on current processes and operations within your business. Here are a couple of examples of what to expect when you're training to be an engineer:
Shadowing – qualified engineers will teach you different aspects and methods of completing their work through shadowing. You'll be able to learn first-hand the correct way to do things and ask questions in real-time.
Supervised Work – gradually, you will be able to complete tasks under supervision, grow your confidence and take responsibility for key aspects of projects. In addition, supervisors will provide you with clear instructions and feedback on these tasks.
Studying – apprenticeships will give you access to the physical nature of the job, as well as classroom-based theory surrounding the topic. This could be a couple of days a week at college or in-house with your fellow coursemates.
Assessment – for the duration of the apprenticeship, you will have a supervisor who will check in regularly and answer any questions you may have. Your supervisor will be responsible for assessing your skills and knowledge on the job, and you will also complete practical exams and coursework throughout the program.
Earn While You Learn
Throughout the apprenticeship training programme, you will be working toward gaining a nationally recognised qualification. The company will pay you for the work you complete, and the amount will depend on your age and how long you have been training. Typically, apprentices can take between 1-4 years to become fully qualified (depending on prior experience and knowledge of engineering).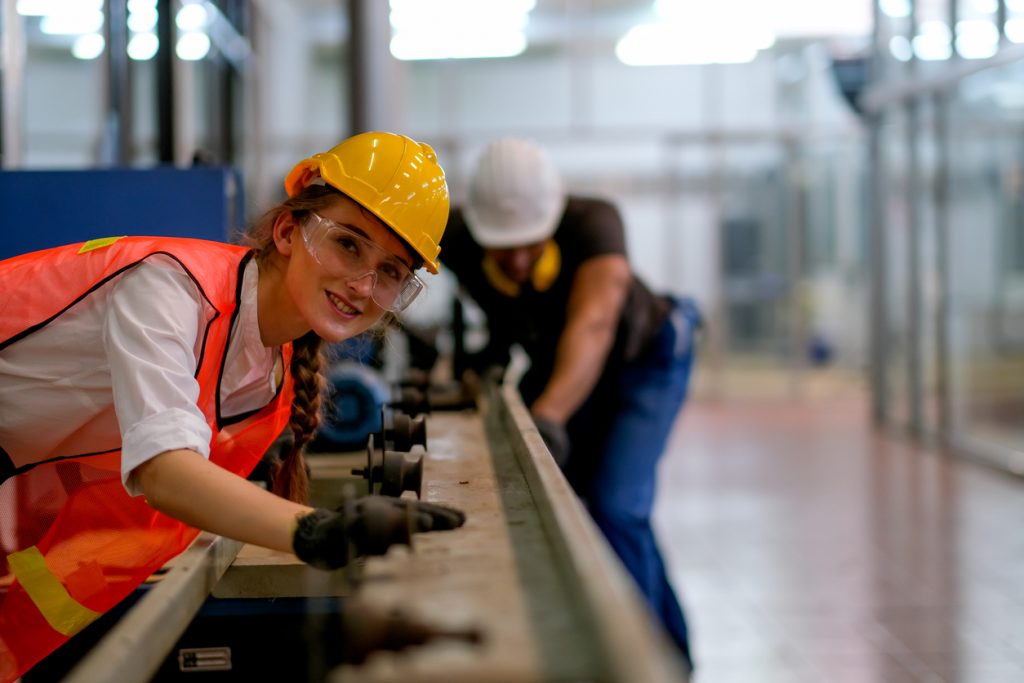 Our Managing Director Stuart McSheehy speaks about the importance of our apprenticeships: "not only is this a fantastic achievement for personal development, but it also inspires the next generation of engineers and spring makers. With the challenges of 2020 behind us, we are all very proud to present our latest apprentices with their qualifications."
Take a look at the stories of our most recent apprentices who have successfully achieved either CITY & GUILDS or BTEC qualifications following a nationally recognised manufacturing apprenticeship framework.
The Increased Demand for Engineers
Our sector is facing the largest skills gap in over 30 years. As pressing manufacturers, we have to act and create both short and long term solutions to the problem. The skills gap is widening due to employees retiring faster than the rate of new talent joining the industry.
Businesses with experienced workforces should spend time upskilling and retraining. Automating basic processes will also give you the option to expand in areas such as software and machine learning development. However, it's important to consider that while investing in this equipment is a positive move, you should also focus on training employees with the skills needed to operate new machinery.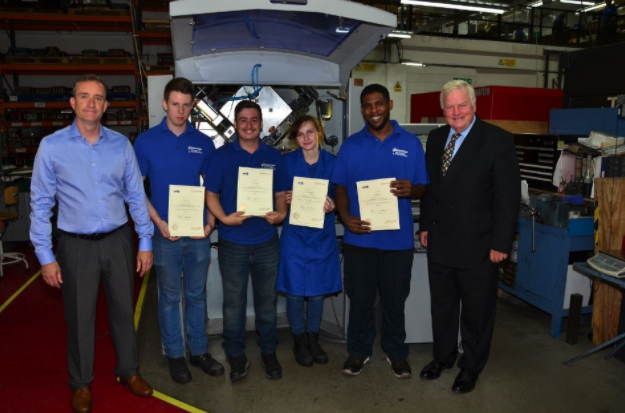 European Springs Developing Engineers for the Future
As leading spring manufacturers, we prioritise upskilling our workforce as it allows us to build on new and existing team skills, increase productivity, and streamline work processes. When you spend time identifying gaps within your team, you can use the data to plan for development, taking into account the equipment or resources you need.
Not only can you inspire the next generation of manufacturers with attractive apprenticeship opportunities, but you can highlight the need for skilled young people in our industry. If you would like any more information about any of the services or products including tension springs, compression springs and disc springs that we provide, contact European Springs with your enquiry. Our experienced team will be happy to answer your questions.