What Is The Life Expectancy Of A Spring?
Springs are an essential component of a broad range of machinery and equipment across virtually every sector and industry worldwide.
However, having parts break down within your machinery is a significant problem for any business's productivity. Likewise, having to cease production to conduct repairs or install replacements is something you want to make sure happens as little as possible.
Knowing the life expectancy of your machine's springs will assist in planning your regular maintenance and preparing for any of these worst-case scenarios, thereby limiting the damage these shutdowns will cause.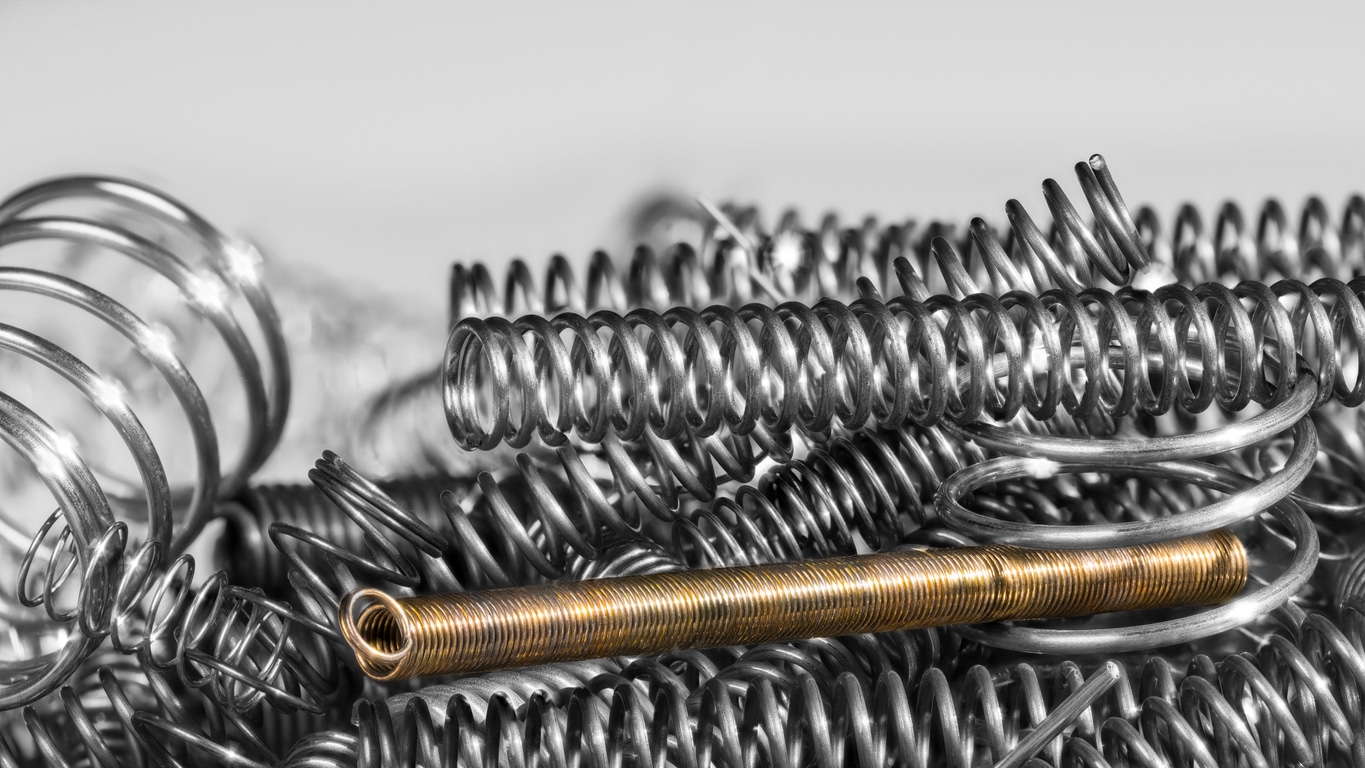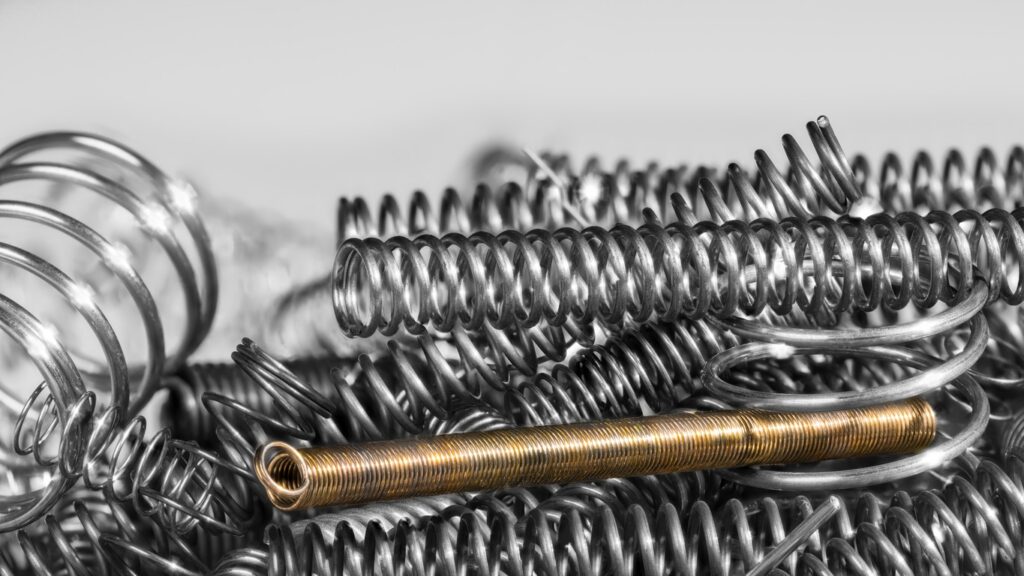 Essential Factors That Affect A Springs Life
Many factors dictate a spring's life expectancy. Not every spring will be equal to every task, and even a high-quality one will struggle to perform at its best if not designed for that task. Furthermore, the life expectancy of your spring will depend heavily on the decisions made during its design phase. It's therefore vital that you analyse the role you need your spring component to fulfil and make the right decisions when choosing your required specifications.
Stress, environment, and friction will reduce the quality of your springs and shorten a spring's life expectancy considerably and lead to failure far sooner.
Stress is the term used when you put a spring under more pressure than it was designed to handle. This will make it compress further, causing it to become unstable and likely to break.
The working environment should be considered as it will dictate the treatment your spring needs. If your spring is not treated appropriately, its life expectancy will be shorter than it should be and certainly will not function at its full potential. Temperature, magnetic fields and humidity can all affect a spring treated incorrectly.
Friction against neighbouring components will constantly damage your spring and lead to breaks. Ensuring your parts are isolated during their function will prevent this persistent damage and extend your spring's life.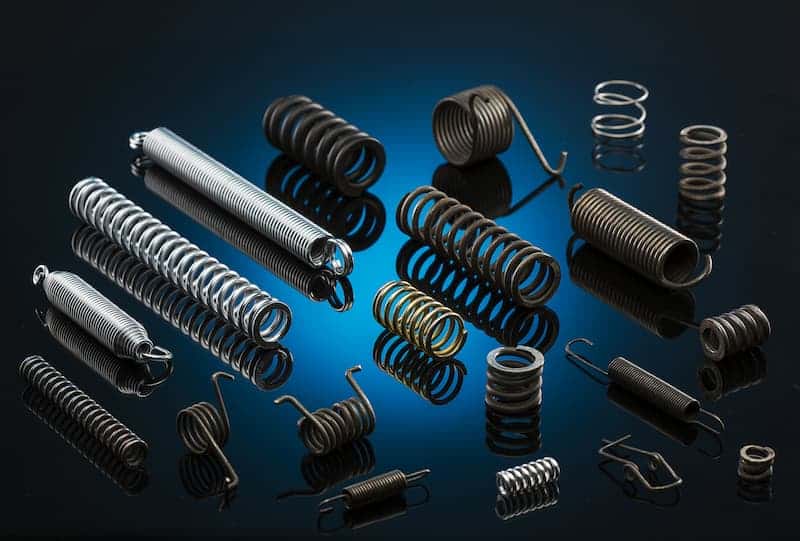 The Right Spring For the Right Task
Springs are an essential component in many different machines that perform various tasks. But a spring unsuited to the job will not last long. So beyond the decisions of materials, treatments and loads, the first decision that will dictate a spring's lifecycle is choosing the right spring type. Here are some examples of springs and their appropriate roles.
For example, Torsion springs are coiled springs that work with a twisting, rotational motion. The typical helical looped design can be found in clothes pegs, mouse traps and car tailgates. However, this spring is designed for a specific role where you require the angular movement of components.
Tension Springs or extension springs are tightly wound coils that usually have a loop or hook on each end to attach to other components. These are popular for counterbalancing garage doors, trampolines and pliers. The function of this spring is to retract when an outside force is finished pulling it apart. This is very different to another spring, the compression spring.
Compression springs are highly versatile but only within their designed roles. The helix shape lets them resist compressive forces, and they can be found in watches, mobile phones and car suspensions, to name a few. They can be manufactured into a selection of different shapes such as conical, hourglass, magazine and torsional, but they all have in common the goal of resisting those compressive forces. If you were to attempt to use a compression spring instead of a tension spring, it would most likely fail quite quickly.
Ways to Extend Your Springs Life
One way to extend a spring's life is by lowering its stress with a lower final load; you prevent overloading it. You can also choose a larger wire diameter, decreasing the internal pressures or installing an inner damper coil to minimise harmful shock loading.
Keeping your springs cool is a great way to extend their life expectancy. But unfortunately, spring relaxation happens at high temperatures and will reduce your spring's effectiveness. But this can be prevented by keeping your correctly treated spring in a cold environment.
Shot peening is an excellent way to increase your spring's life expectancy and keep it functioning ten times longer than other springs.  This helps increase the durability of your spring with its beneficial compressive residual stress. It can also prevent corrosion and hydrogen embrittlement and enhance fatigue stress. '
With all the varied applications springs are essential for, searching for the right one for you can be tiresome. The most efficient way to acquire a spring with the required specifications is to invest in a bespoke service. Our team has years of experience in providing bespoke springs for every application and can manufacture the ideal spring for your needs. Contact us today to discuss your requirements.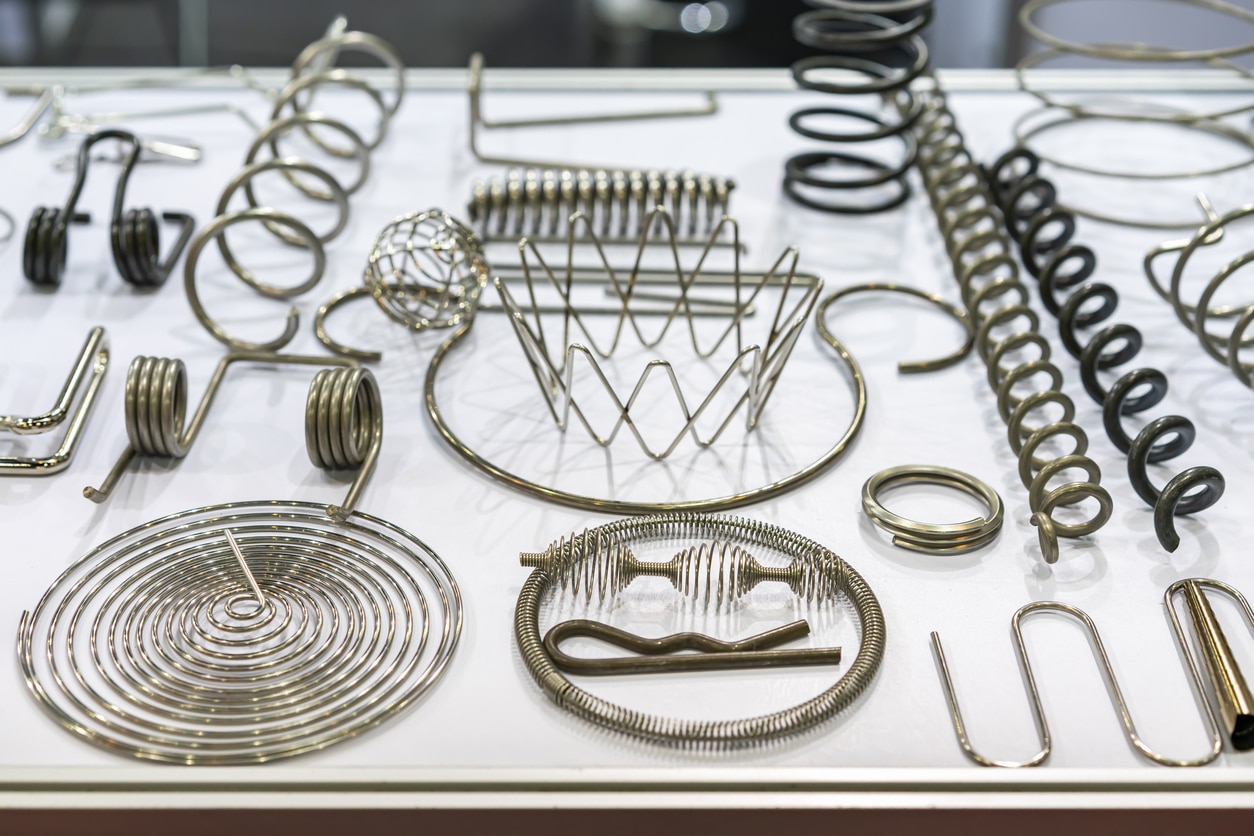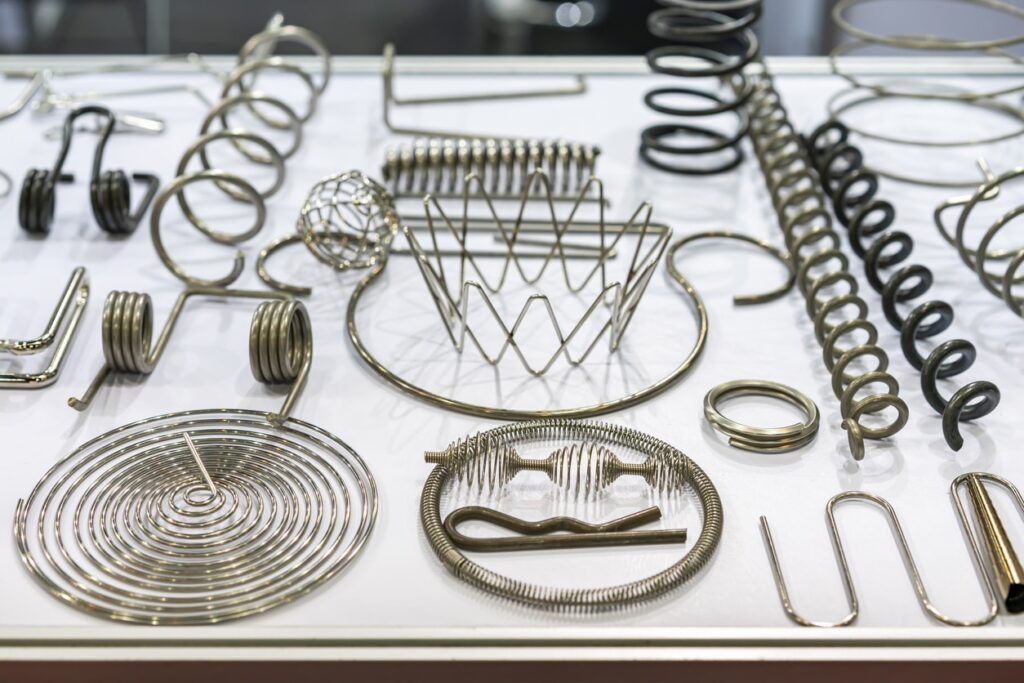 Benefits of choosing Bespoke
One of the best ways to avoid many of the previously mentioned issues is to choose a bespoke solution. By selecting this tailored solution, you will have a product specifically designed to suit your application's needs and increase its life expectancy significantly.
As leading spring manufacturers, we have a lot of experience helping our clients find the specific components required for their current applications. We recommend browsing our extensive stock catalogue that contains over 12,000 items to see if we already have what you need.
Alternatively, we can offer a premium bespoke service to fulfil your needs. We pride ourselves in providing our customers with a bespoke service in both manufacture and design. Our engineering team is on hand to assist with vital decisions required for a custom spring or pressing, such as design support, material and surface treatment.
Our engineers can make sure all the technical specifications are met while considering the working environment your bespoke component will be in. Thanks to our rigorous testing processes, we can monitor the repeatability of manufacturers, such as the design's tolerances, its life expectancy and the most economical method for the manufacture
If you are unsure about how to proceed when acquiring your bespoke components, feel free to contact us directly with our enquiry form. Alternatively, you can choose either by phone at +44 (0)208 663 1800 During business hours or by email at info.bec@europeansprings.com, and one of our team can answer all your questions.
At European Springs, we believe that by working together with our customers, we can make sure to provide springs and other components that are economical and have the longest longevity possible.