Virtual Reality in the Automotive Industry
Virtual reality has long since been associated with the gaming industry, although this is not a new concept, as it's been around since the 1950s.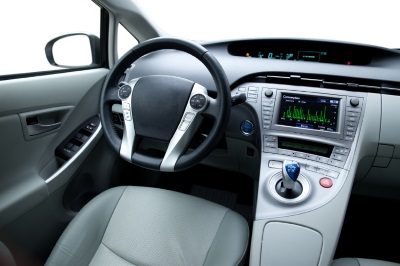 How is Virtual Reality Being Used?
Most people are not fans of dealerships, and would instead prefer to purchase their vehicle online. With the rise of VR technologies, this concept is now closer to becoming true – while it's still not doable, the truth is that the experience of buying a car is already changing.
You will probably continue to have contact with the seller at the dealership, but you're also going to be able to experience what it's like to be sitting behind the wheel of a car even if you're standing. An example of how this is done is through the Oculus Rift headset, which seeks to speed up the experience of buying a car.
Is This a Valid Concept?
Despite the innovation of these technologies, not everyone seems convinced of the benefits VR can bring to the automotive industry. They question whether it will appeal to dealership's target audience or if gamers are the ones truly interested in VR – and whether VR can really meet the needs of their customers.
Because of this, some countries, such as Germany (45%) and France (33%), still prefer to purchase a vehicle by having strong face-to-face contact with the seller; others show interest in online digital experiences, and the VR experience that is already part of many dealerships is turning that into a reality.
A Virtual Reality Example
Audi is taking VR seriously. First they explored the idea of interactivity in their Audi City, the flagship store in London's Picadilly. Through the use of Microsoft Kinect, the shop has touchscreen walls and display walls that showcase cars and their parts – and allows visitors to configure models the way they like and peek at all the different components.
And now their VR technology is soaring to new heights. To provide potential customers with an idea of how their cars will look and feel after the purchase, Audi partnered with Zero Light to produce high quality images that offer a realistic experience.
How Can VR Benefit the Industry and the Consumer?
Virtual reality can offer customers the opportunity of experiencing a vehicle in its entirety without having to leave the dealership – including the possibility of customising them with their favourite colours and features, which adds to the realistic experience. The way customers experience the purchasing of a new car is important to the industry, as it can mean brand perception, awareness and loyalty.
We understand the importance of progress and are always enthusiastic about new developments! Visualising small components in 3D is something we already do, especially during their design phase – VR, however, is something altogether. It's becoming increasingly popular in mainstream life and it's allowing brands to distinguish themselves from their competitors.
The creation of the Sensorama allowed people to experience a machine designed to engage all senses through a display of 3D images, stereo sound, body tilting and even the release of certain aromas.
While the technology didn't progress further than this at the time, since then people have been developing new and more creative ideas that can help bring virtual reality to the forefront again. This means that VR has now gained notoriety once more and is being developed by so many big companies that it's clear it's gone mainstream.
This couldn't be more obvious with the creation and implementation of new technologies in the automotive industry.
European Springs