The first ever solar powered plane has just made history by completing a round-the-world trip. Landing back in Abu Dhabi on July 26th, Solar Impulse 2's journey was a total of 40,000km and the culmination of 15 years of work.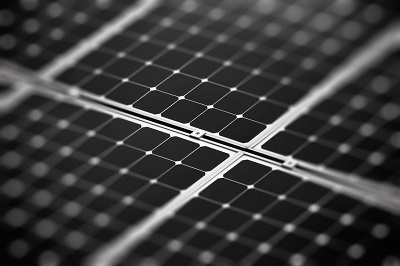 As seasoned adventurers, both Bertrand Piccard and André Borschberg have the experience for the job. In 1999, Piccard made the first successful non-stop balloon flight around the world. Borschberg knows how to deal with adverse conditions; as a former Swiss Air Force fighter pilot, he'd brushed up with death through a helicopter crash and an avalanche.
Record Breaking Prototype
The Solar Impulse Project was initiated in 2003 by Bertrand Piccard. He undertook a feasibility study in partnership with the École Polytechnique Fédérale de Lausanne. The following couple of years saw them develop their concept before simulating long-haul flights in 2006.
The first prototype, Solar Impulse 1, was built between 2006 and 2009. Both manned test flights and test flights through Europe and North Africa were conducted from 2009 to 2012. From these rigorous tests, Solar Impulse 2 was constructed in order to bring Borschberg and Piccard's vision to life.
This Swiss experimental solar-powered aircraft is led by Swiss psychiatrist and aeronaut Bertrand Piccard, and Swiss engineer André Borschberg. The goal of Solar Impulse was to be the first to circumnavigate the Earth with a fixed-wing aircraft that is completely solar-powered. Bringing attention to clean technologies was another goal.
Solar Impulse 1, the prototype, could stay airborne for up to 36 hours and, in 2010, it flew a total of 26 hours. Other successful flights, like the first international flight by Solar Impulse in 2011, were conducted from Switzerland to Spain and to Morocco in 2012. A multi-state flight across the United States was successfully conducted in 2013.
Solar Impulse 2
Solar Impulse 2 was created with more solar cells and powerful motors: powered by 17,248 solar cells and running on battery power at night, Solar Impulse 2 achieved an average airspeed of 46mph. The aircraft, with a wider wingspan than a Boeing 747 at 72m, started its journey in March of 2015 in Abu Dhabi.
Weighing 2.3 tonnes and at a maximum speed of 140km/h, Solar Impulse 2 has a maximum flight duration of 5-6 days and zero CO2 emissions per person. The solar panels made up a quarter of the total weight, helping the aircraft to climb to 29,000 feet during the day and glide to 5,000 feet at night.
André Borscherg, using only the power of the sun, set out on a record breaking flight lasting five days and five nights, from Japan to Hawaii. It was the longest solo flight for any aircraft with a duration of 117 hours and 52 minutes.
The entire flight encompassed a total of 17 legs, starting and finishing in Abu Dhabi from March 9th 2015 until July 26th 2016. The entire duration of the circumnavigation was 558 hours and 7 minutes (23.25 days) that set both a record and a path for future engineers to advance flight technology and take it into an approach which uses renewable energies.
At European Springs, we celebrate engineering advancements that will further both the field and improve the world. Our passion about engineering is why we're market leaders and experts in spring manufacturing and pressing technology. For more information about our services, you can contact us by giving us a call on +44 (0) 208 663 1800. Our highly skilled professionals will happily answer any query you might have.
You can also find us on Facebook and Twitter to see our news and updates.
European Springs