Supersonic Support by Cornish Manufacturer for Bloodhound SSC at Royal Cornwall Museum
03/08/2016
Springing into action, Redruth based European Springs & Pressings Ltd, is at the heart of an exhibition at Royal Cornwall Museum dedicated to the world's land speed record attempt by BLOODHOUND SSC (SuperSonic Car).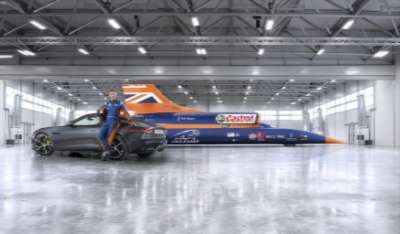 The new exhibition not only unveils, for the first time, a full size BLOODHOUND interactive model car but also celebrates Cornwall's past and present engineering successes alongside the UK's most ambitious engineering feat. European Springs and Pressings Ltd have their engineering expertise showcased with a number of their springs displayed – similar in design to the springs used in BLOODHOUND – alongside fellow Cornwall Manufacturer Group members, Watson-Marlow (WMFTG), with one of their peristaltic pumps.
Two decades on from when Andy Green secured the title as the only person in history to drive faster than the speed of sound at 763mph in 1997, BLOODHOUND is designed to go from 0-1,000mph in 55 seconds, achieving one mile at just 3.6 seconds when it achieves the land speed record in South Africa in October 2017.
Michael Gibbs, Managing Director of European Springs & Pressings says: "It is a privilege to be part of this exhibition, to have been chosen as an exemplar of engineering alongside such a global icon is extraordinary and something we're very proud of."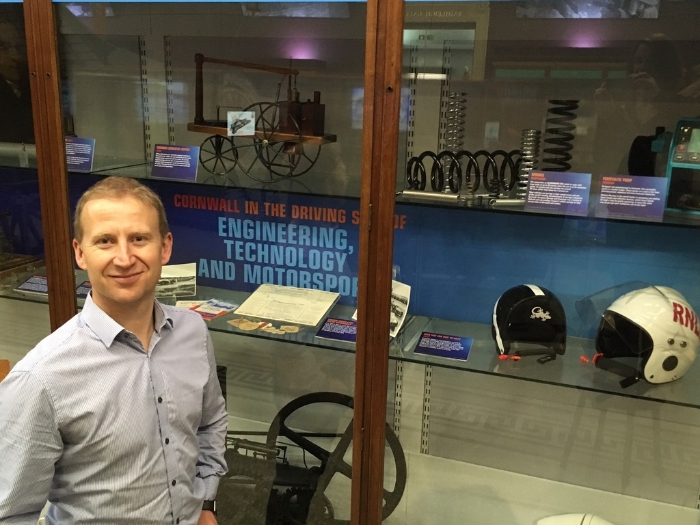 BLOODHOUND SSC will travel under its own power for the first time at Newquay Aerohub in June 2017, in a slow speed (c.220 mph / 354 km/h) shakedown test. This will also be an opportunity for the BLOODHOUND team to practice live-streaming data and imagery from the car – a key aspect of BLOODHOUND'S mission to share the adventure with a global audience.
The 7.5 tonne and 13.4m long BLOODHOUND will then be shipped off to Upington, South Africa where it will be transported by road to the team's desert base at Hakskeen Pan.
Eric Nicholls, chair of the Cornwall Manufacturers Group, who are sponsoring the schools element of the Museum's education programme, concludes: "The Duchy's engineering accomplishments, past, present and future cannot be celebrated enough and I am delighted that some of our members, who contribute to the £732m annual economic impact of manufacturing in Cornwall are part of this significant story."
Follow BLOODHOUND'S extraordinary engineering project and be inspired by engineering by visiting Royal Cornwall Museum's exhibition from 3 August to 30 October 2016.
European Springs