Spring 'Selfie' Art Installation In Michelin Awarded Restaurant For European Springs & Pressings
At European Springs & Pressings we see springs everywhere we go, it's part of who we are. What we, or anyone else for that matter, aren't used to seeing is hats suspended from our springs in the bathrooms of one of London's most exclusive restaurants.
Sketch, housed in an 18th century townhouse in Mayfair London, is a dining emporium like no other. Fusing Michelin starred food experiences with art, Sketch holds the title of possibly the most instagrammable restaurant and the most desired location to experience a sensory, cultural immersion of food and creativity.
European Springs & Pressings were invited to supply springs that enabled Sketch's guests to reach up and pull down a spring suspended hat, take a selfie and then release – all from the comfort of the famous egg-pods in the celebrated bathrooms.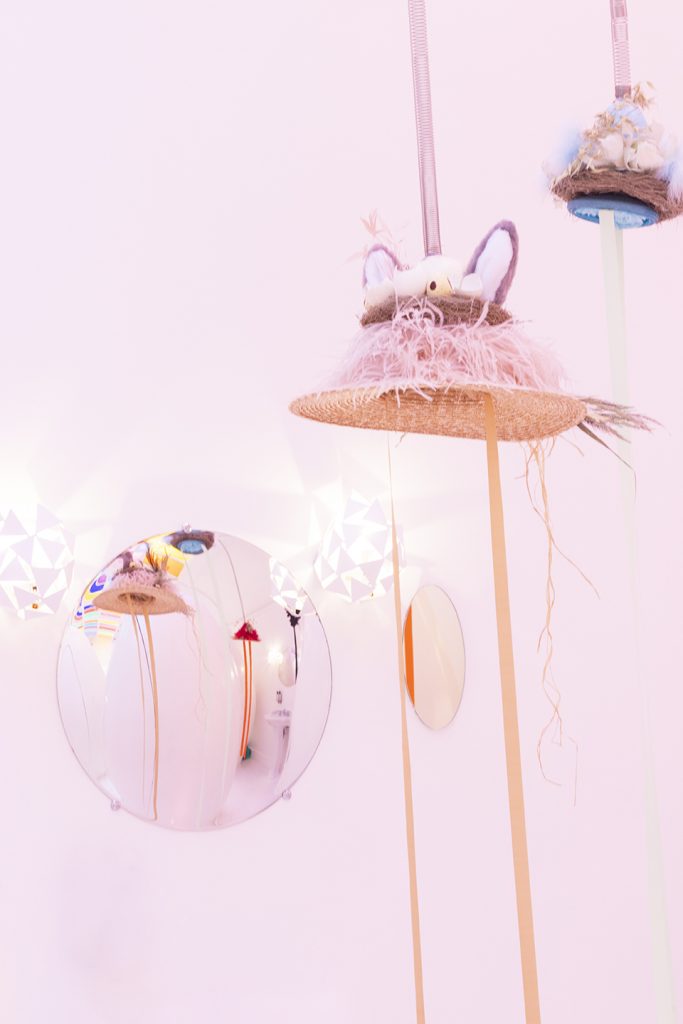 Rising to the occasion, the Beckenham branch of European Springs & Pressings manufactured the 2m long springs, rushing them through production to make sure everything met the deadline and no one was caught short.
Joel Bondoux, Technical Director at Sketch says: "We had a very limited time frame to deliver our seasonal themed idea. European Springs & Pressings, completely understood and delivered our brief with a rapid turnaround – not only satisfying our needs but also offering a unique experience for our guests. Hats off to them for managing the project so superbly."
Howard Downs, Technical Director of European Springs & Pressings concluded: "Seeing our springs suspended from the iconic ceiling of the uniquely extra-terrestrial egg pod loos, in the elegance and extraordinary environment of Sketch is a spring location first and a project we were delighted to be a part of."