Securing the Future of Manufacturing
We are delighted to announce that we have recently on-boarded five new apprentices, Ronique Neil, Leonardo Hogan, Sami Hamanche, Racim Farhat and Matthew Bulgen. Having joined the European Springs & Pressings family, they have begun the training that will launch them on their journey to becoming qualified engineers.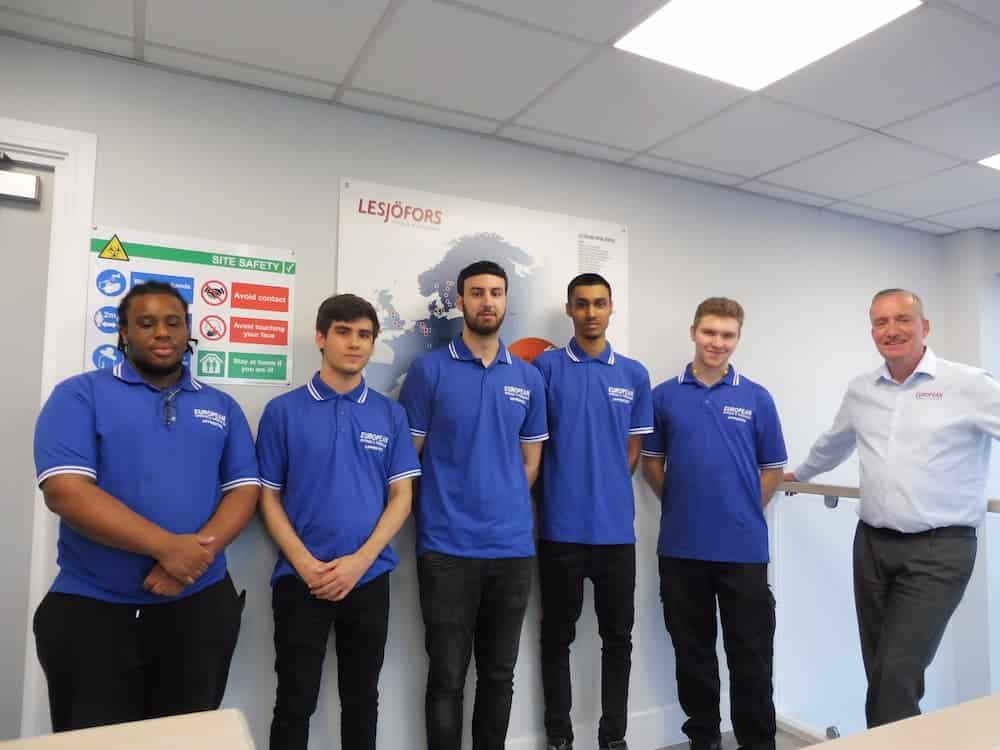 Knowledge is power
We know that the greatest strength we have as a manufacturing firm is the knowledge and expertise of our engineers. There is little point in investing in cutting edge equipment and technologies if you lack the skilled staff to use them effectively.
Our engineers are problem solvers; without their specific skills and insights we would not be able to support our customer's manufacturing processes and component requirements. When a customer approaches us with a manufacturing issue, we at European Springs & Pressings are proud to be able to provide the in-house knowledge and expertise to solve their problem.
As such, a robust, and continuing, recruitment process is essential, and we are always actively searching for exciting new engineering talent.
Apprenticeships – Earn while you learn!
An apprenticeship is a great way get a foot on the ladder within the engineering industry, while also getting paid. Combining classroom instruction and on-the-job training, an Engineering apprenticeship course offers the opportunity to gain the knowledge, skills and experience needed to achieve an industry-recognised City & Guild or BTEC qualification, and become a qualified engineer.
Apprentices and new workers are in increasingly high demand, as the manufacturing industry has been facing the largest skills shortage in over 30 years, partially due to the rapid advances in smart technologies and automated machinery. While manufacturers invest in this efficient equipment, many people currently do not have the right experience or are unaware of the qualifications or skills needed to fill vacant roles, and the benefits of choosing a career in this industry.
A drop in the number of fresh, young workers joining the manufacturing sector eventually results in a lack of succession. This is a huge problem for businesses when their skilled, older workers retire or move on, but they do not have the new talent in relevant positions being trained to replace them.
Talent retention
It is important to not just find new talent, but also to persuade them of the benefits of having a career in the industry. We want our employees to receive the on-the-job support and development they need to progress professionally, as well as experience the positive kind of environment and community that will enable them to enjoy their work life.
European Springs & Pressings are committed to offering our staff professional development opportunities, to support the training and skills development that will benefit them throughout their career, much of which will hopefully be with us at European Springs & Pressings.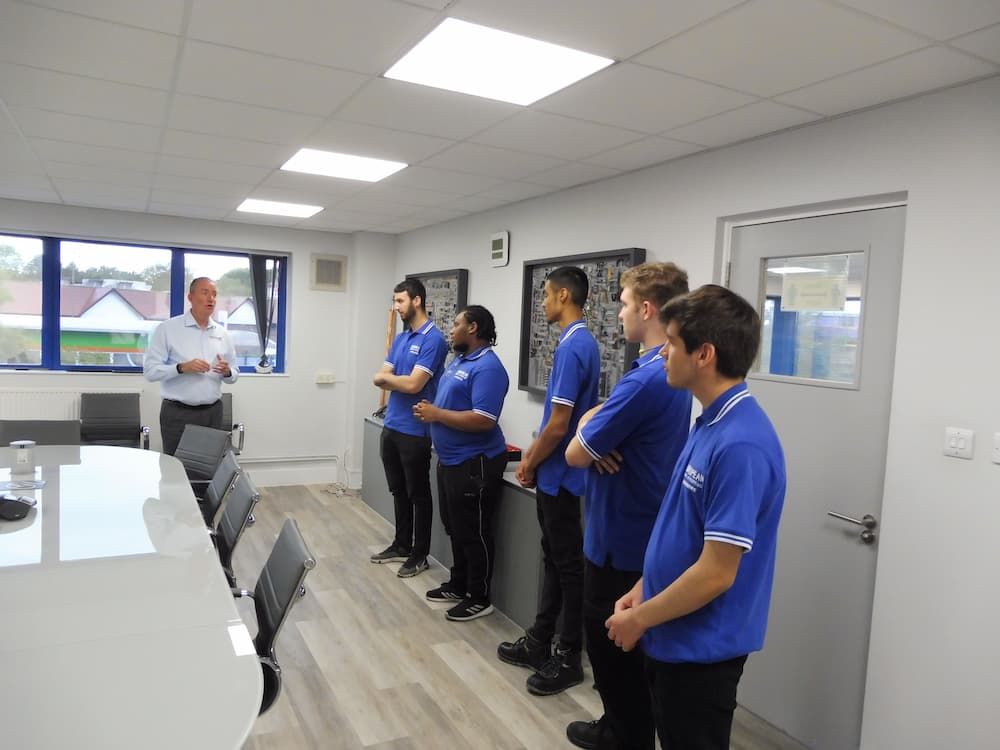 Careers for life
To foster staff loyalty and increase retention, we have adopted a dedicated approach to creating a professional working environment that nurtures our staff's talents and supports their progression, whatever their individual engineering aptitudes may be. To help familiarise with the business as a whole, as well as find their speciality, our apprentices are introduced to every area and process within the factory.
Our Managing Director Stuart McSheehy began his career in the industry as an engineering apprentice, and many of our current employees started as apprentices and trainees before becoming engineers, with a number having risen to essential business positions such as Purchasing Officer, Press Shop Manager, Quality and Metrology Manager and even senior management roles.
Multi-generational work family
Although many companies use the word too freely, at European Springs & Pressings we really do see ourselves as a family. Alongside a commitment to professional development, we also strive to ensure that our workers have the kind of professional habitat, personal support structures and supportive community that enable them to flourish while they are with us.
A great example of our 'career for life' approach to staff retention is that European Springs & Pressings can boast of a number of staff we employ who have multiple family members also working for us. In particular, we are exceedingly proud that working for us from within one family, we have four staff at the Beckenham site from across three generations.
The future of manufacturing
European Springs & Pressings provide the platform to develop our staff's engineering expertise, give them formal training and ensure broad, vital experience, as our apprentices are introduced to every area and operation within the business.
We are eager to offer apprentices a long-term home on completion of the course, and encourage continual skills development throughout their career. At European Springs & Pressings, we search for apprentices, and take them on, every single year, and many of our certified apprentices are offered full time positions.
Contact us if you are thinking of kick-starting your career in engineering with one of our valued apprenticeships.