Bicycle Breaks World Speed Record
20/11/2014
When it comes to setting world records for speed, you probably wouldn't expect to see a bicycle featuring heavily in the standings. However, according to the
latest news
, you might have to become quickly accustomed to such an inclusion, as one particular bicycle has just been ridden at more than 200 mph at the Circuit Paul Ricard racetrack in France.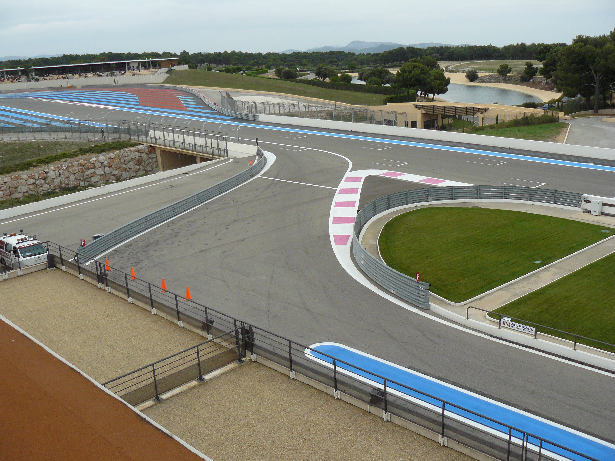 Of course, the bicycle we're talking about had a bit of an advantage, as this push bike was equipped with a handy rocket to enable these tremendous speeds. Swiss cyclist Francois Gissy manually pedalled his bike to the start line in a drag race, before he then activated the rocket to accelerate to 207 mph in just 4.8 seconds. Less than 7 seconds were needed to traverse the quarter of a mile distance; a feat that left the bike's competitor – a Ferrari 430 Scuderia – lagging far behind.
This is the fastest ever speed to be set by a rocket-propelled bicycle, but Gissy is already hoping to better this achievement in the near future. He's aiming to top the 250 mph mark when he next puts the bike – nicknamed Kamikaze 5 – through its paces, although he admits that riding it in its current form is 'very scary'. There's no aerodynamic covering at present to conserve weight, and, although the rocket engine uses relatively 'safe' fuel substances, it is still a daunting device to utilise.
Gissy's intentions to crack the 250 mph barrier depend upon him receiving enough funding to revise the design of his bike – originally dreamed up by his friend Arnold Neracher – so it remains to be seen whether this ambition will be realised. One thing's for certain; the Kamikaze 5, not to mention the Ferrari that was soundly beaten by it, will certainly need a few well placed compression springs and the like to function correctly, and if you've a similar need then European Springs can help.
Whether you're looking to create a record breaking device or a far more 'run-of-the-mill' mechanism, our high quality springs and pressings are exactly what you'll need to ensure success. If you'd like to find out more about our products, or have an enquiry about a bespoke design that could be of use to you, please feel free to contact us now by calling +44 (0) 208 663 1800 or emailing info.bec@europeansprings.com.
European Springs