1m Euro Investment Expands Production With UK First
Exploding in to the New Year, European Springs & Pressings, supported by their parent company Lesjofors, have invested 1 million euros in a new spring coiling machine, the first of its kind in the UK.
The Wafios FUL166 is one of the latest large-scale, high-end spring coiling machines to come out of Wafios's German based powerhouse and European Springs & Pressings are one of only two manufacturers in the world to have one.
Enhancing European Springs & Pressings spring portfolio, which now includes CNC coiling of wire diameters from 0.03mm to 17mm, this new investment continues to secure the company's position as market-leaders.
Michael Gibbs, Managing Director of European Springs & Pressings in Cornwall says: "Investing in this quality of machinery is testament to our dedication of being a world-class spring manufacturer. Lesjofors, our parent company, is committed to investing in the UK and has consistently recognised the forward-thinking nature of our management and the unrivalled quality of our production and lean manufacturing processes.
We have just opened a second factory in Cornwall, dividing our automotive and industrial specialisms across two locations. This recent expenditure is the next chapter of an ongoing improvement initiative, building our capabilities in line with demand, providing us with enhancements to maintain our and Lesjofors, global leading position."
John Murley, UK Sales Manager for Wafios concludes: "Our machines are unparalleled. The state-of-the-art control technology offers interactivity at a level which is similar to an Ipad and the machines are designed with maximum productivity and quality in mind.
This level of machinery investment is unprecedented for most. European Springs & Pressings and Lesjofors engineering excellence has secured their heritage and will continue to un-lock growth opportunities as they harness technology allowing them to remain competitive and deliver the highest quality products."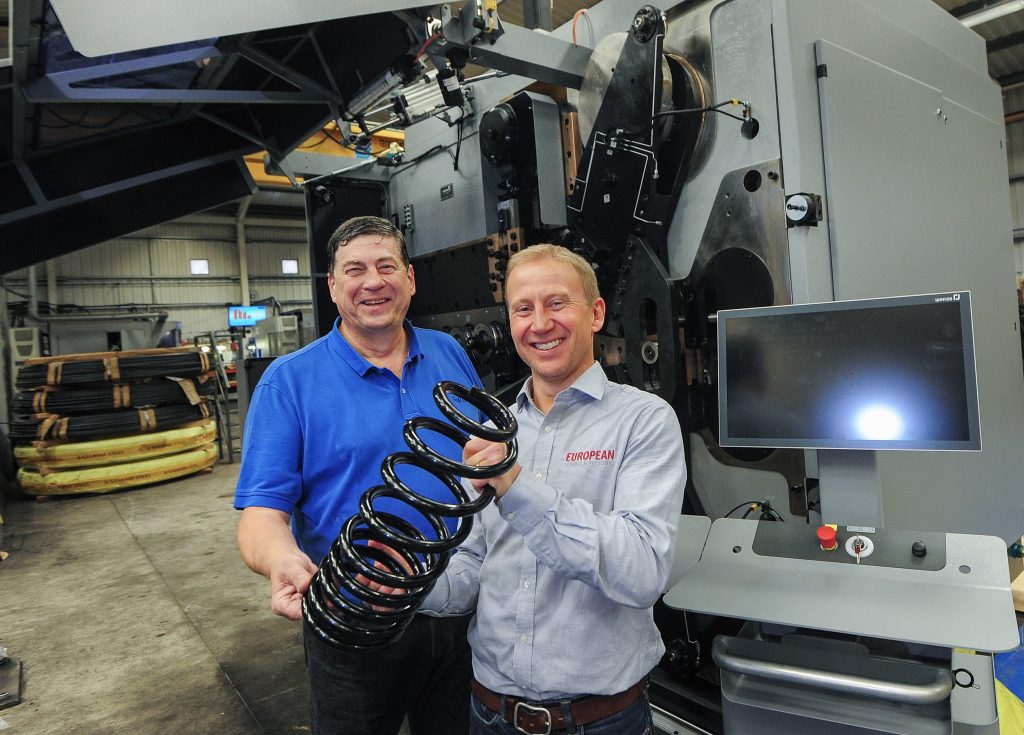 Sadly John has passed away since this photo was taken. We are fortunate to have worked with him and his memory lives on in all of those he worked with.