Securing a Job in Engineering: Top Tips (Part 2)
07/12/2015
When it comes to applying for your future career in engineering, it's the little things you do that will get you noticed.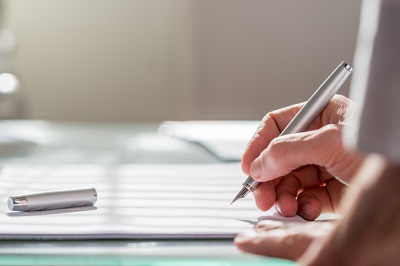 Securing your dream job isn't easy; it takes a lot of hard work and dedication to get to the places you want to be. In some of our previous blogs we've talked about the bright, shining future of engineering graduates. Though the future is quickly filling up with many engineering job opportunities, as specialists in the industry supplying wire forms, torsion springs and much more, we know that your application process is just as important as what you do in university.
Many graduates take their CV for granted, but when applying for a job this is the first hurdle you will have to pass in order to get an interview. In our last blog we talked about what you can do while you're still in university to secure your dream engineering job. This time, we've put together a couple useful tips for getting your CV noticed.
Get Your Head Down and Do Your Research
When applying for an engineering job, you need to make sure you know what you're applying for. There have been many cases of bright eyed graduates applying for an engineering job without doing the proper research. It could be something as simple as spelling the company's name correctly, or knowing what clients the company supply for; either way, it's important to know your stuff in order to tailor make your CV for that particular company.
Follow the Application Rules
Some companies have a set way in which they want you to apply. This could be an online application form you need to fill out and have back at a certain time, or it could be a simple case of presenting your CV to the company in person (in which case it's important to make yourself presentable, no jogging bottoms or hole riddled clothes!).
Failure to read the application process correctly could result in your application being thrown out before it's even been read!
Tailor Your Application
You may have a bucket full of jobs and life experience under your belt, but that doesn't mean your future employers want to know how you helped out at your primary school fair… unless it's relevant to the role you're applying for. Be picky with your experiences, choose to talk about transferable skills and work experience relevant to the particular job you're applying for.
On top of everything, make sure you're application is coherent and grammatically correct. There are some employers who wouldn't read your application if your first sentence has too many grammatical and spelling errors. Draft and redraft your application before you send it off and remember, never give up.
Here at European Springs, we're always looking towards the expansion of the engineering industry, whether that's through new and ingenious technologies, or through the dedicated, enthusiastic new generation of engineers. If you're eagerly looking for a job in engineering, why not visit our vacancies page or contact us on 0208 663 1800? Our friendly team will be more than happy to help you in any way they can.
European Springs