Ace Apprentices Awarded by MP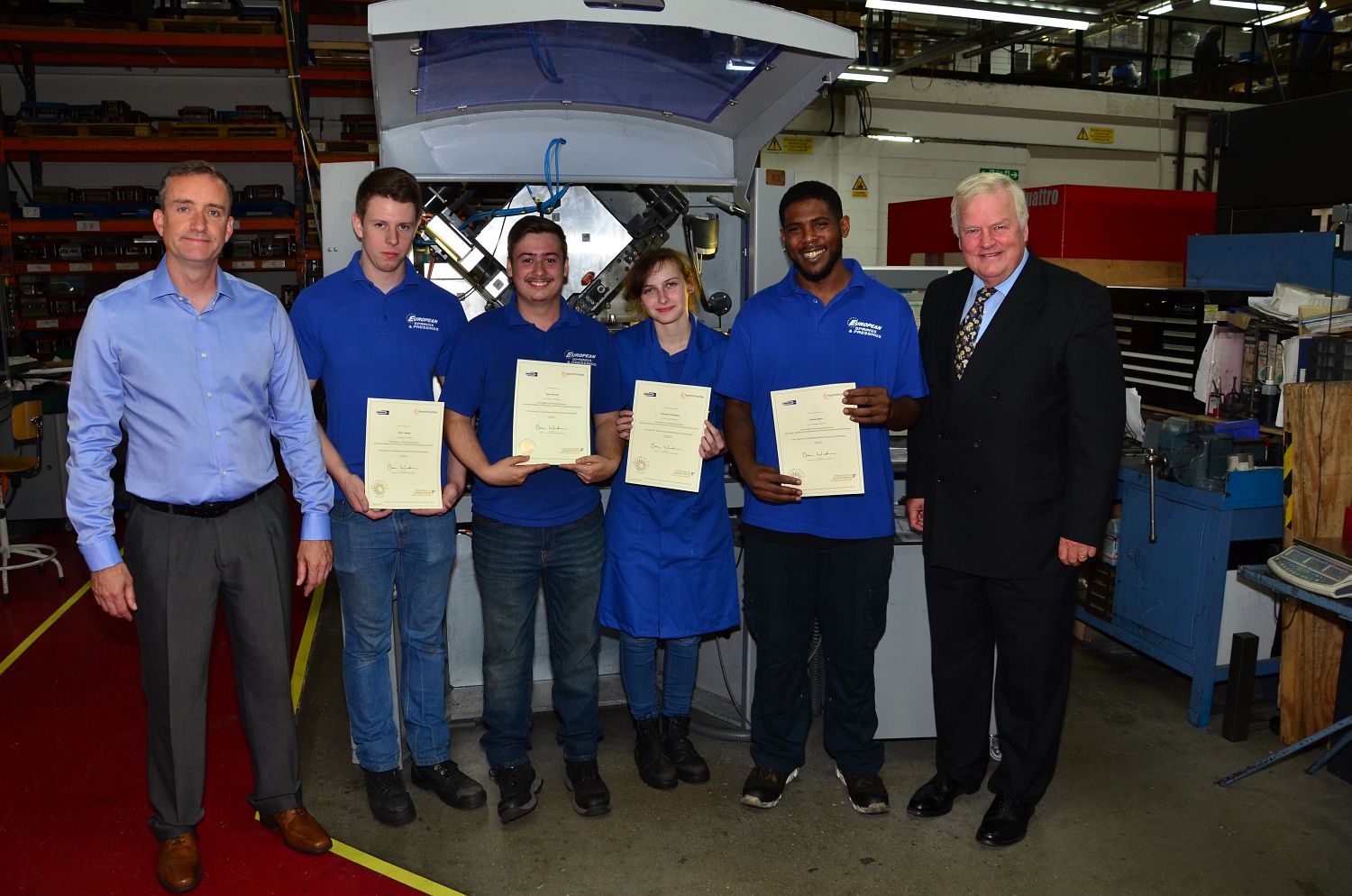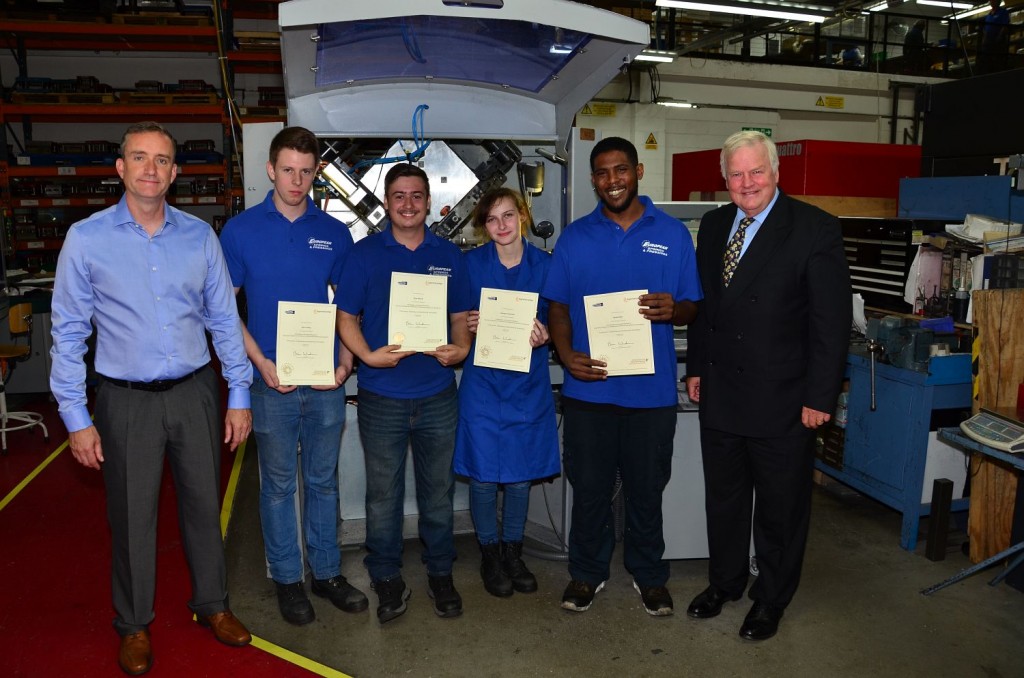 Colonel Bob Stewart MP recently visited us here at European Springs to award four of our apprentices with certificates recognising their achievements in Performing Engineering Operations (PEO).
The longstanding conservative MP for Beckenham and former British Army officer, and United Nations commander, enthusiastically congratulated the apprentices on their achievements, praising their ingenuity at choosing a career in engineering.
Colonel Bob Stewart MP says: "Manufacturing accounts for nearly a tenth of the UK's economy and employs 2.6 million people. European Springs and Pressings is a major contributor to this sector and their apprenticeship schemes wonderfully encourage, enthuse and reward so many with opportunities to further their careers in engineering. I am delighted to have been asked to honour these apprentices with their PEO certificates and look forward to seeing them all at the Houses of Parliament on a special VIP tour as a small measure of my gratitude for all their hard work."
Stuart McSheehy, our Managing Director here at European Springs & Pressings concludes: "Apprenticeships are key to securing next generation engineers and engineering is key to the UK's GVA. We're really proud to be inspiring tomorrow's engineers with valuable on-site training in real life working conditions, preparing them for real jobs in manufacturing.
"We're most grateful to Bob for all his support, for recognising what the apprentices have achieved so far and are all looking forward to seeing Bob in his place of work."