Electrical Innovation in Formula E
07/10/2014
As
spring manufacturers
, we've had reason to mention Formula 1 on several occasions, given that the suspension within this high-octane driving sport relies heavily upon the inclusion of springs. However, you may have recently heard a lot about a brand new branch of Formula 1, and this recent development is doing wonders for automotive innovation.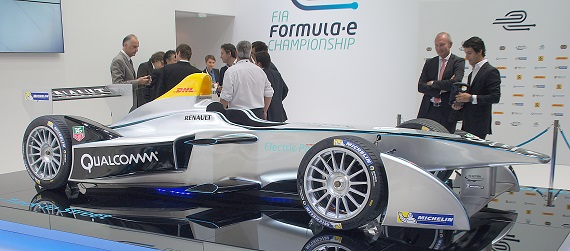 Formula E
Designed to be the highest class of completion for electrical vehicles, Formula E launched its inaugural championship earlier this year, and this newcomer to the world of racing is already proving to be a great success. Attracting numerous drivers of great repute, the current season of Formula E confines every driver to the same car, but as of the next season all of that is about to change. The second year of Formula E will allow the inclusion of different batteries and motors, and that's sure to make a major difference to the competition.
Electrical Innovation
Whilst this sort of thing may not seem to be all that significant, unless you're already a Formula E enthusiast of course, the fact is that Formula E should really help to drive the creation of electrical power trains onward. According to The Engineer, this is actually one of the greatest assets of the Formula E experiment, and striving to create better electrical technology in this sort of demanding environment should yield some impressive result in the next few years.
Within as little as 3 years, it's entirely possible that Formula E batteries will be able to last for the complete duration of a standard race, and that technological capability could prove to be another piece of the puzzle in terms of mainstream electrical vehicle manufacture. Along with ideas like driverless cars, electrical vehicles undoubtedly represent one of the most discussed future talking-points, and it will be fascinating to see how the crucible of Formula E is used to better such technology in the coming years.
Here at European Springs and Pressings, we always love to hear about automotive news, as the motor industry is one of our largest and oldest clients. Obviously, we're not yet sure whether the future will see 'standard' fuel cars giving way to electrical vehicles, but one thing that we're willing to bet on is that any new technology in this area will still require springs! Because of that, no matter how futuristic your requirements might be, we're here to help. Contact us now by calling +44 (0) 208 663 1800 or emailing info.bec@europeansprings.com to find out more.
European Springs