4D Printing: A Whole New Dimension
12/05/2015
Forget 3D printing, 4D is set to be the future of additive manufacturing – well, maybe.
At the moment scarcely a day goes by without some new innovation, made possible by 3D printing, being unveiled. But if like the rest of us you're still trying to get your head around the concept of 3D printing, you might be a little baffled to hear that scientists are already looking to develop an upgrade – 4D printing.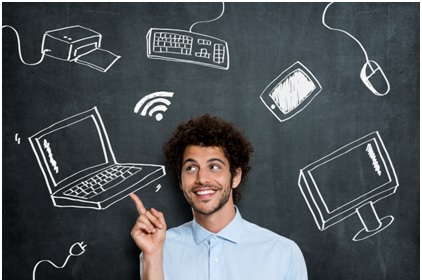 A whole new dimension has recently been added to the world of printing. That's right, researchers at the Massachusetts Institute of Technology (MIT) are looking to step things up a gear and start a whole new 4D printing revolution. And trust us, it's really rather exciting
What Is It?
Normal 3D printing involves a process in which objects are built up, layer by layer. But objects printed using 4D printing techniques are a whole new breed entirely. They're able to shift shape over time, making them a bit like a transformer really!
These so-called 'smart objects' can self-assemble and even change shape, when faced with a change in their environment.
More specifically, these objects are printed using smart materials that are activated by a variety of different triggers, such as water, heat and even sound.
Heading up this revolutionary project is Skylar Tibbs, head of MIT's self-assembly laboratory, who is attempting to answer the rather intriguing question 'can we make things make themselves?'
Tibbs may have been credited with the development of 4D printing but now many others are following in his footstep too. Only last month saw the news that researchers in Australia have used 4D printing techniques to produce a smart valve with the ability to control water flow.
The valve allows cold water to flow through normally, but closes when hot water is detected- pretty incredible right?!
What Could It Do?
What's most exciting about this latest development from the world of printing, is its potential applications.
How do novel medical implants or self-assembling flat pack furniture strike your fancy? These are just two of the potential applications of this technology, with may become a reality in the not so distant future.
Admittedly, 4D printing is still in its infancy, but the technology is expected to make huge advances in the coming years, as the technique becomes more refined. So watch this space!
Here at European Springs we're passionate about engineering and technology, and can't wait to see what the future has in store for this game changing new technique. If you're planning an engineering innovation of your own then we can help. We're leading suppliers of an array of high quality springs products, including tension springs, which are suitable for a wide range of engineering applications.
Want to know more about our services? Then simply contact us today, by giving us a call on +44 (0) 208 663 1800.
European Springs