Have you ever considered just how many products and applications we use in day to day life require springs to operate normally? The actual answer to that questions is difficult to quantify, but the team here at European Springs have spent some time compiling several articles which focus on some of the industries which commonly use springs in their products and applications.
Within the brochure, we take a closer look at the many uses of springs in a vast range of industries, including the construction, electronics, rail and vehicle manufacturing sectors. Along with this, the brochure also discusses some of the uses springs have in toys, automation, prosthetics and even the fitness industry.
Check Out Our Brochure Now
If you haven't already taken some time to look through our Springs in Various Industries brochure, now is the time to do so: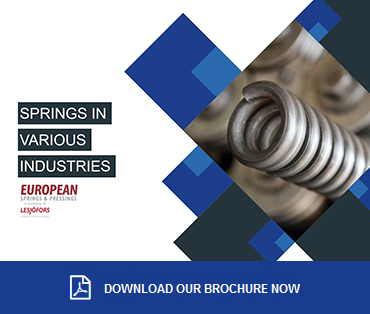 If you would like any more information about any of the services or products that we provide, please feel free to get in touch with the expert team here at European Springs. With over 70 years' experience as a spring manufacturer, we have the expertise to create a whole host of springs perfect for any application within any industry.