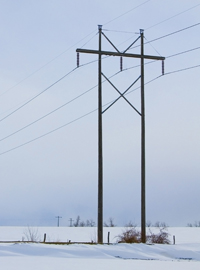 What makes European Springs stand out from the crowd is our ability to meet requirements with our extensive range of high quality products to many different industry sectors.
We are constantly improving, and expanding our range of springs, pressings and other wire forms, meaning we are always aiming to get bigger and better products distributed to our clients.
Through meeting our customer's requirements, our designers are continually able to develop their designs, advancing the field of our products, at competitive prices.
We pride ourselves on a close relationship with our customers, cost efficient production, fast production times and delivery reliability. Irrespective of the challenges we face, there is a good chance that we will be able to deliver a solution that exactly meets your company's needs.
Read any one of our case descriptions found on our References page and discover just some of the challenges we have taken on and achieved to reach a customised solution for our customers.
Here at European Springs we manufacture our high standard products to work with a range of customers in the following and many other industries:
Electronics
Railway
Agriculture
Mechanical engineering
Offshore
Shipping lines/ shipbuilding
Pleasure boats
Instrumentation
Fire equipment
Ventilation
Design products
Pumps

Furniture
Aids (health)
Telecom
Aerospace
Defence industry (weapons)
Hydraulics / pneumatics
Automotive
White goods
Pharmaceuticals
Diesel engines
Drink dispensers