5 Surprising Uses of Springs
Every day we encounter springs, even though we may not realise it immediately. These springy mechanisms and wire forms are used in everyday objects (and some more unusual objects) and have you surrounded more than you may think. In fact, there's probably a spring in your sight right now!
From the watch you wear to the bike you cycle and the car you drive, even down to the pen you use; springs are everywhere, and we rely on them to power ordinary and extraordinary items.
As bespoke spring manufacturers, we have had the opportunity to work on countless exciting projects that have allowed us to see springs and wire forms in some commonplace and unusual applications – here are just a few of them.

Art: The Royal Horticultural Society Flower Show
Springs and wire forms have plenty of practical uses, but that doesn't mean they can't be used to create something beautiful. In fact, we have been involved in a number of artistic projects in which we were approached to create something that would become part of the art itself.

One project took us to the Royal Horticultural Society Flower Show at Chatsworth House when sculptor, Andrew Lee approached us to help him to complete his projects, 'Shoal' and 'Flow'. We created helped him to create these installations which gave a modern twist on a traditional event.

Read more about the RHS Flower Show project.
Music: Macbeth at the National Theatre
We have not only helped to bring projects to fruition that see springs at the forefront of art and architecture, we have also seen them in some rather unusual settings, such as the National Theatre.
We were approached by Simon Allen, the instrument maker and sonic bricolage for the National Theatre's production of Macbeth. The project involved the production of large tension and compression springs which would be used to create music by striking, bowing and scraping them.
Of course, we were more than happy to oblige and created these springs for this new and innovative purpose.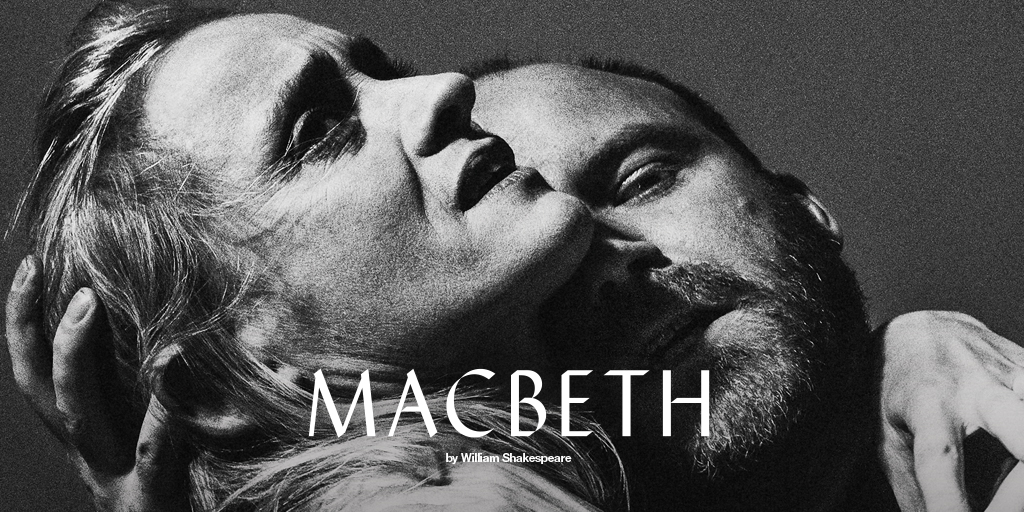 Read more about the Macbeth project.
Nature: Green&Blue Bird Feeders
Our springs and wire forms have even been used to create innovative solutions in bird feeders. Green&Blue is a company that creates accessories for the garden with a focus on sustainability and the environment.
This project involved creating wire forms that could be used to create stylish yet effective bird feeders. We were able to contribute to two of the feeders, providing designs that reflected the values of the company as well as serving an important purpose.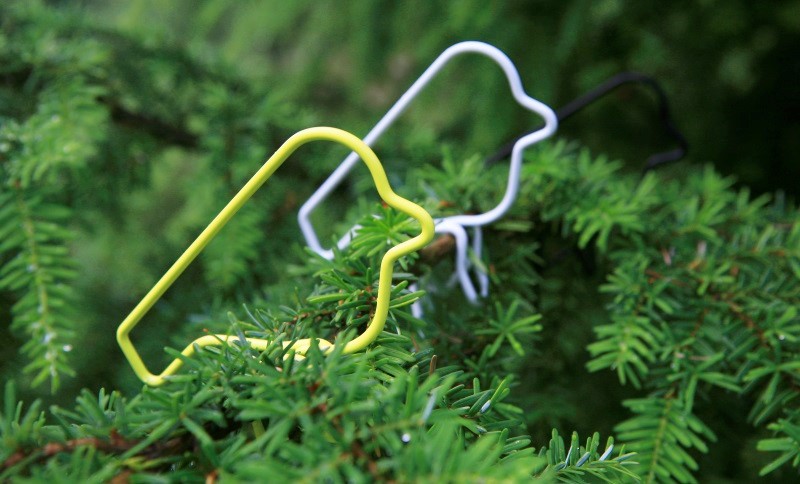 Read more about the Green&Blue project.
Fashion: Nike Display
From one exciting project to another. This time, we were working with one of the best-known brands in fashion. We were approached by Nike to create an exciting display at their Oxford Street store in London.
We created large pink compression springs which were then used as displays for Nike trainers in the store, not only putting the trainers on display, but the springs as well!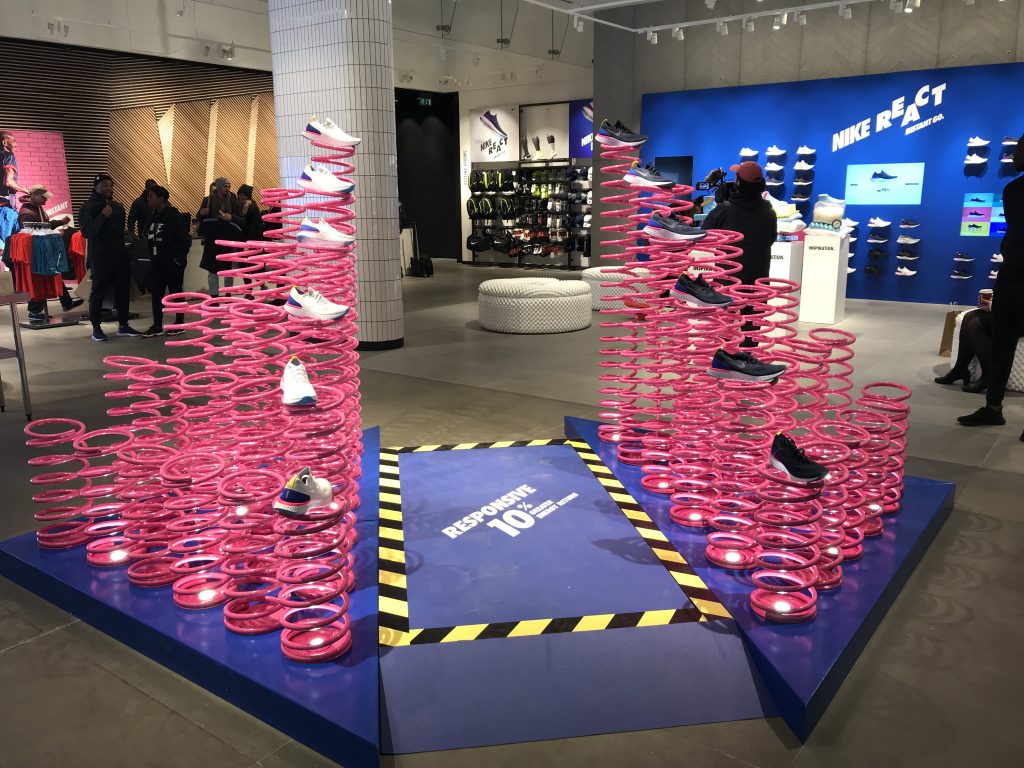 Read more about the Nike project.
Retail: Liberty Shop Display
We have also had the pleasure of working with other well-known brands, including the luxury retailer, Liberty London. Similar to the project with Nike, this involved creating springs to be used in a display, showing off the products in the shop window.
We created 80 bespoke springs and wire forms which were used to display a selection of Liberty products, keeping the stylish nature of Liberty in mind throughout the design and production process. We also created wire frames which were used as light fixtures and adorned with yarn, illuminating the haberdashery section of their luxury department store.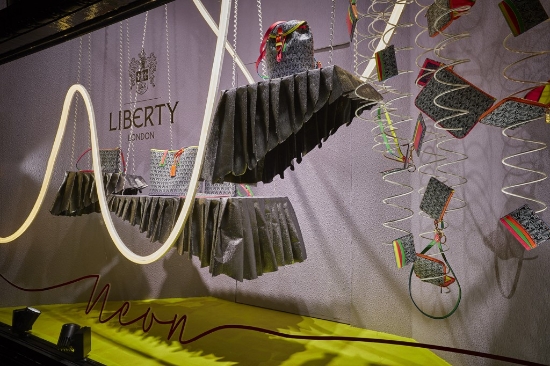 Read more about the Liberty project.

At European Springs, we have had the fantastic opportunity to be a part of these exciting projects. It goes to show just how incredibly versatile springs and wire forms can be!

We would love to discuss your latest project with you – as you can see, we have plenty of experience in creating bespoke solutions for a huge variety of clients and industries. You can get in touch with a member of our team by calling 0208 663 1800 or by emailing us at info.bec@europeansprings.com and we will be happy to answer any questions you may have.

[button url="https://www.europeansprings.com/contact/" class="scbutton"]Get in Touch[/button]