Flat Spring Pressings vs Wire Form Springs
The term spring creates, for most people, the image of a classic helical compression spring, but this is not always the case. There are many designs for wire form springs, including torsion and tension, but flat spring pressing designs are also widely used in many applications.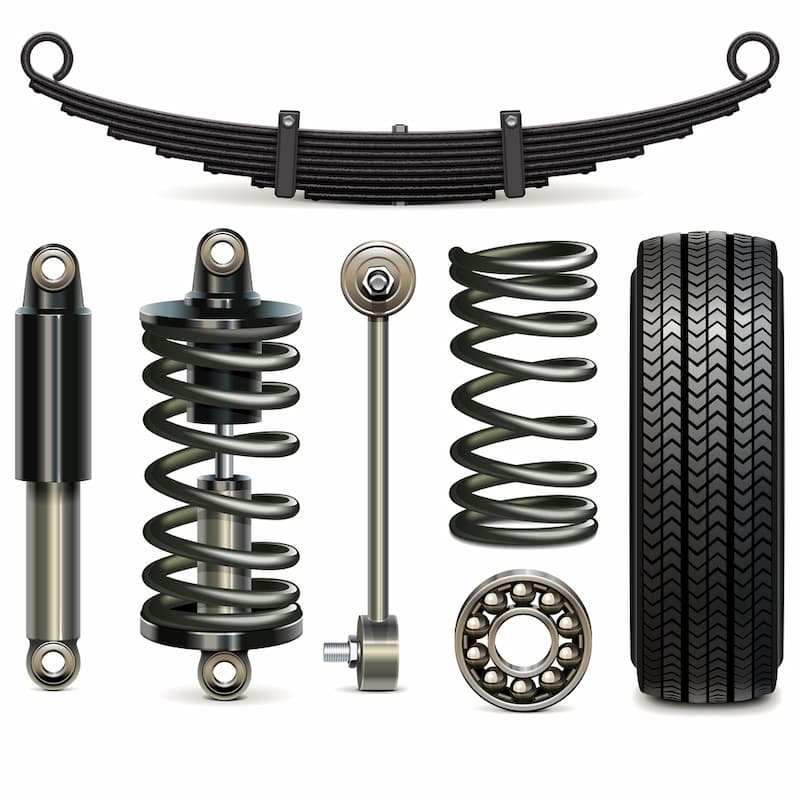 What Are Flat Springs?
The first thing to note is that flat springs do not look like conventional springs. This is the most significant difference between the flat and wire form helical springs, primarily from coiled wire; the flat springs are made as flat metal strips. Classifying these pieces as springs may seem incorrect due to how different they appear. They will often look like metal pressings with no flexibility, but this rigidity is key to creating the required energy storage needed to be classed as a spring.
Metal flat spring pressings are formed into flat strips of metal that can store and release energy when compressed, stretched or bent. Once the restraining force is removed, the stored energy is released. These small components are often installed in locations requiring control deflection in restricted spaces. This usually leads to these pressings being added to more extensive mounting assemblies.
When to choose a Flat Spring or Wire Spring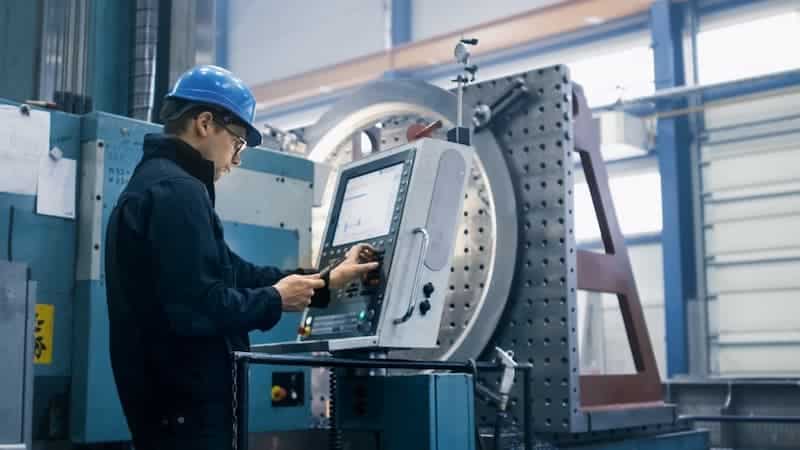 Wire springs have a similar role to flat springs. They both operate with stored energy that builds when a load is presented. The advantage of choosing flat springs over coiled ones is that they can work in much tighter spaces and withstand more significant stresses without permanent damage.
Coiled wire springs are a principal component that fulfils many functions, but sometimes your application will require something more unusual, a flat spring pressing. Experienced spring suppliers such as ourselves are capable of manufacturing the highest quality wire forms and flat spring pressings to suit the specific needs of our clients.
There are many considerations when deciding on the best components for your application.
Where Would You Use Flat Springs?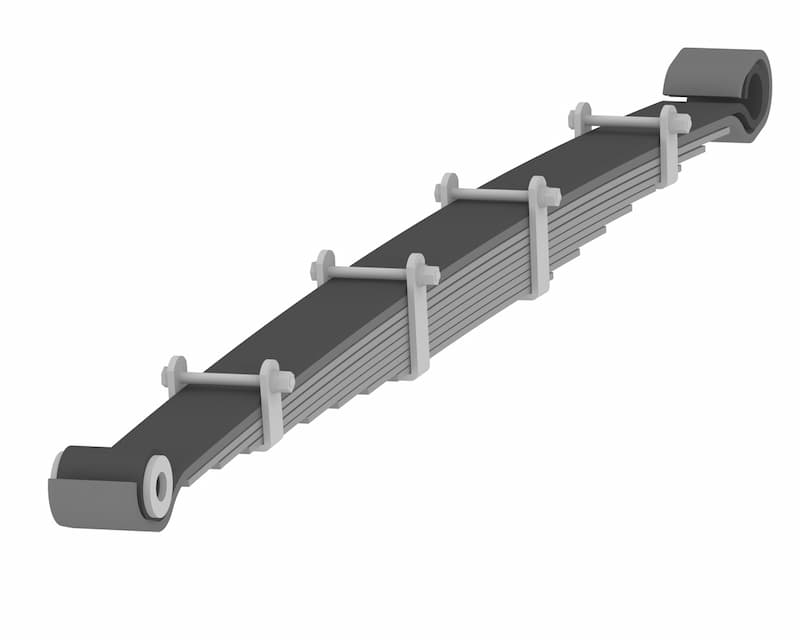 Spring suppliers will manufacture flat spring pressings for a large number of applications. This will include many specific operations, such as the minor contact points within electrical circuits or installed as clips to hold mouldings for cars.
The average person can find spring clips inside picture frames as shelf edge clips or U clips in their home. Manufacturers have created flat spring pressings for cantilever springs which are flat springs supported at one end and holding a load at the other. Additionally, Belleville washers (the coned-disc spring) are flat spring pressing that supply increased flexibility to a bearing or bolted joint.
Constant-force springs
Constant-force springs are classed as flat spring pressing. This design coils around a drum (or themselves) at a constant radius. When this spring is deflected, the stress within the spring will resist the presented loading force, similar to how an extension spring operates. However, the unique factor of a constant-force spring is that they provide a consistent torque regardless of the extension length. Therefore, these springs can be found in applications with a constant load, such as cable retractors, door closers and gym equipment.
Leaf flat springs
Leaf flat springs are also used within the automotive industry for commercial vehicles. These flat springs are added to the vehicle's suspension system to help support the entire weight, and they can also assist with regulating the wheelbase lengths when changing speed. As experienced flat leaf spring manufacturers, we manufacture flat spring pressings to suit a broad range of specifications and offer bespoke options that will suit any application.
Manufacturing Flat Springs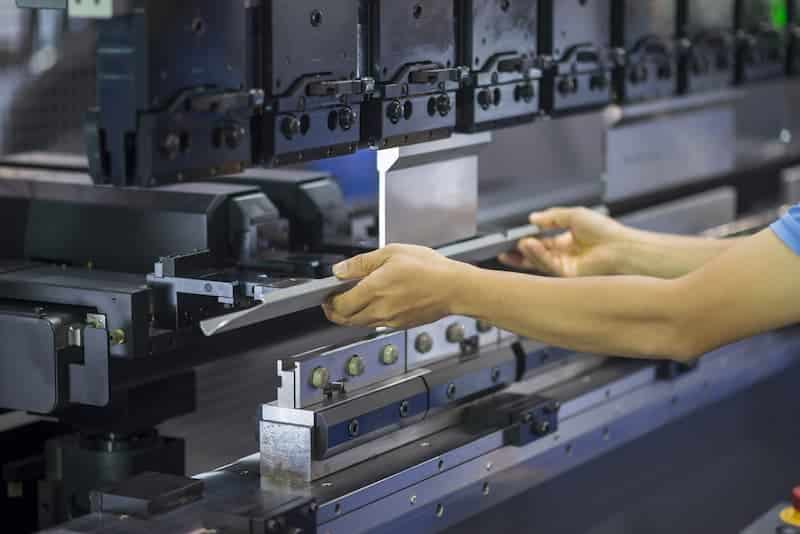 At European Springs, we staff skilled engineers with significant expertise in manufacturing wire forms and flat spring pressings. We understand that special consideration is required, especially when creating bespoke designs of flat springs. The versatility of flat springs needs to be considered, including deciding the material thickness, bend radius and spring geometry, all of which are dictated by the eventual application they will be used for.
Many materials are available to choose from when manufacturing your pressings:
Aluminium
Beryllium
Nickel-based alloys
Copper
Carbon and stainless steel
These are all viable materials to choose from and are essential for creating an effective flat spring pressing, but ensuring your selecting the suitable material will depend on your application. Many carbon and stainless steels require additional treatment, such as hardening and tempering, to ensure they have sufficient strength and corrosion resistance for outdoor applications.
Our production process can be conducted either manually or automatically with our range of high-end CNC machines. You can commission one-off, hand-crafted flat springs for your custom design from us, or we can manufacture large batches of complex spring pressings to suit your needs.
Flat Spring Pressings From European Springs
At European Springs, we are a leading manufacturer of flat spring pressings in the UK. With decades of experience, our engineers can assist you every step of the way, from our custom design service to prototyping your idea and, eventually, total production. Browse our entire stock collection inside our spring catalogue, or contact us today to discuss how our flat spring service can assist your next application.