What to Expect When You Visit Us At An Exhibition
We at European Springs like nothing better than being able to talk to people in person when we attend the many industry exhibitions around the UK. As this spring approaches, we are proud of our high attendance at these important events, and we'd like to discuss what you can expect from us at such an exhibition as well as take a look at those we've attended so far this year.

Sharing Our Experience
We believe that these exhibitions represent a chance to not just meet people in person but to really connect with existing or (potentially new) clients in a more personal way than impersonal phone calls. Additionally, with so many attendees from across multiple industries, it's a delight to regularly meet so many other professionals in manufacturing, aerospace, automotive, and defence.
We enjoy connecting with the broadest range of sectors when we attend these exhibitions. Just to name a few of the many audiences we are always eager to connect with:
Aerospace
Automotive
Construction
Defence
Electronics
Rail
Mining
Medical
Offering Unique Capabilities
We confidently believe that we are unique as spring manufacturers because we specialise in covering various disciplines. We pride ourselves on our design spectrum of wire forms alongside our ability to create bespoke springs ranging from 0.03mm to 65mm.
We have a lot to be proud of with our ability to manage both high and low production of pressings and multi-slides up to 130 tonnes with the aforementioned unlimited design spectrum of wire forms.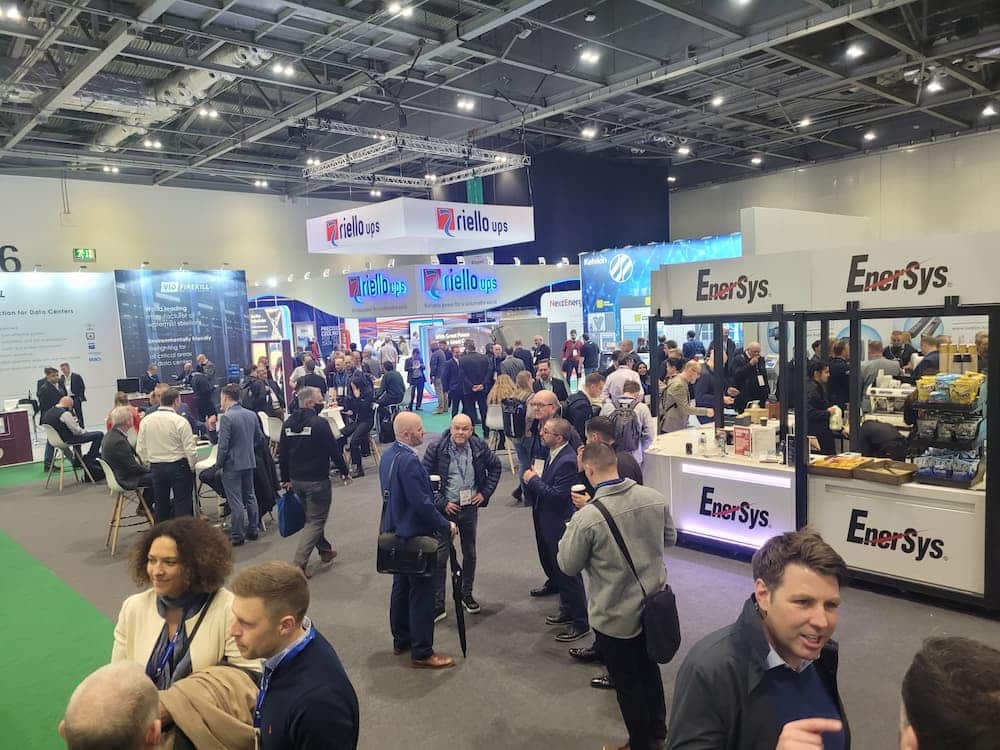 The Personal Touch
The effects of the pandemic can still be felt throughout the manufacturing industry as a whole, and European Springs was not left unaffected by that event. So we think it's important now to work to raise our profile and improve our effectiveness at our exhibitions. That is why we embrace collaborations with our partners within the wider Lesjöfors family. You can learn more about our response to the pandemic in our other blog about the resilience of the manufacturing industry.
European Springs serve clients from the broadest range of industries and sectors you can imagine. We firmly believe that the quality of our manufacturing processes speaks for itself, and that's why we stand out from the crowd with our contributions to the various renowned exhibitions that happen yearly.
Southern Manufacturing & Electronics
This was the first of the exhibitions we planned to attend this year. The Southern Manufacturing & Electronics exhibition is the most comprehensive of the industrial exhibitions we participate in in the UK. We firmly believe that networking and future innovation are a huge part of what we do. So meeting like-minded individuals from the impressively varied range of attendees showcased at this event is always very stimulating.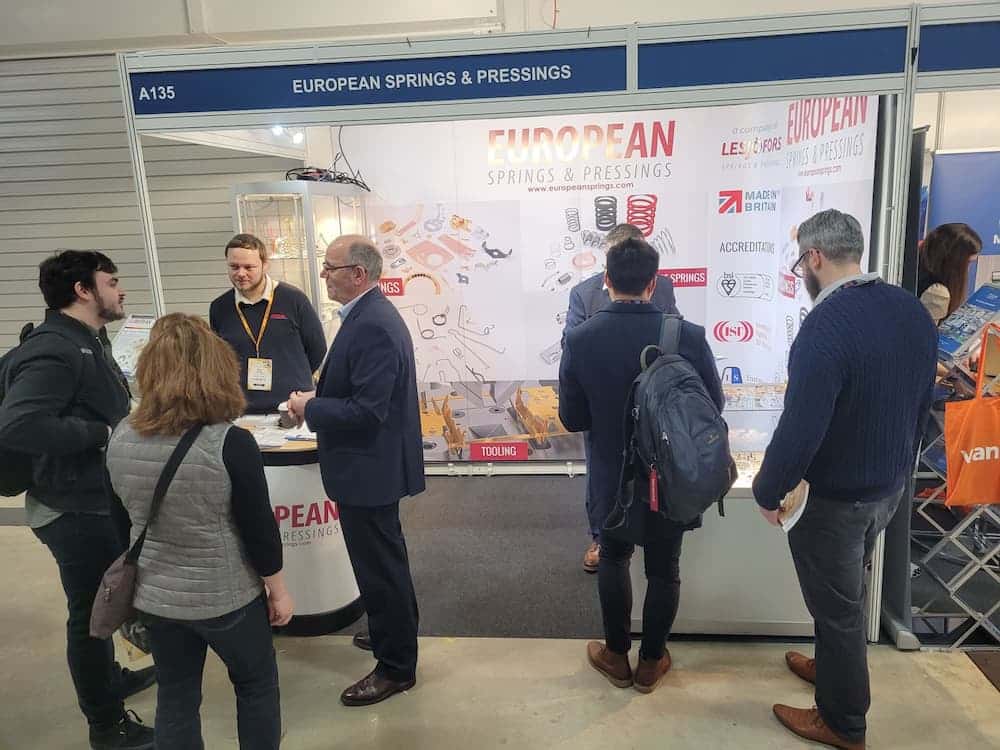 Data Center World
The Data Center World exhibition was an inspiring way to start March. This eye-opening exhibition is an excellent way for us to share our extensive knowledge and decades of experience face to face with suppliers and industry experts from various fields. With our experts in data-based manufacturing on hand, we were able to answer many people's questions and enlighten them to the superior processes conducted at European Springs.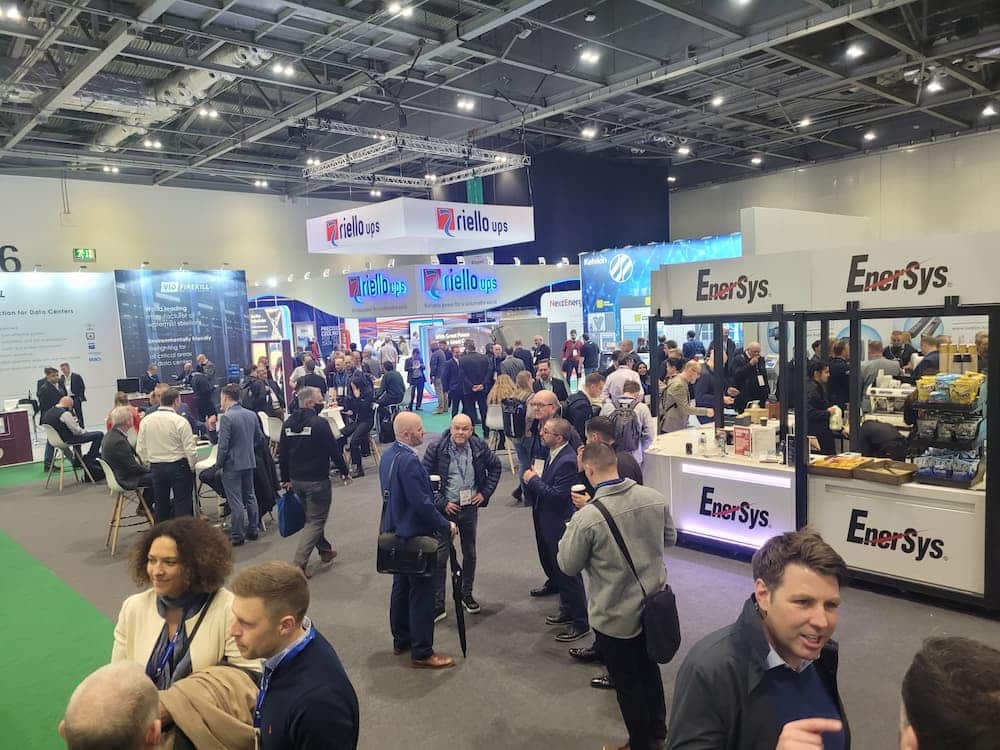 UK Manufacturing & Supply Chain Conference
The UK manufacturing & Supply Chain Conference is an extraordinary meeting of technology to industry and one that we were happy to attend previously this year. On March 10th, we were one of the featured exhibitors at the event in Milton Keynes. This event serves as a national forum for manufacturers and the various sections of the different supply chains across the UK. We were excited to be at this conference where key stakeholders from every part of British manufacturing can meet and connect.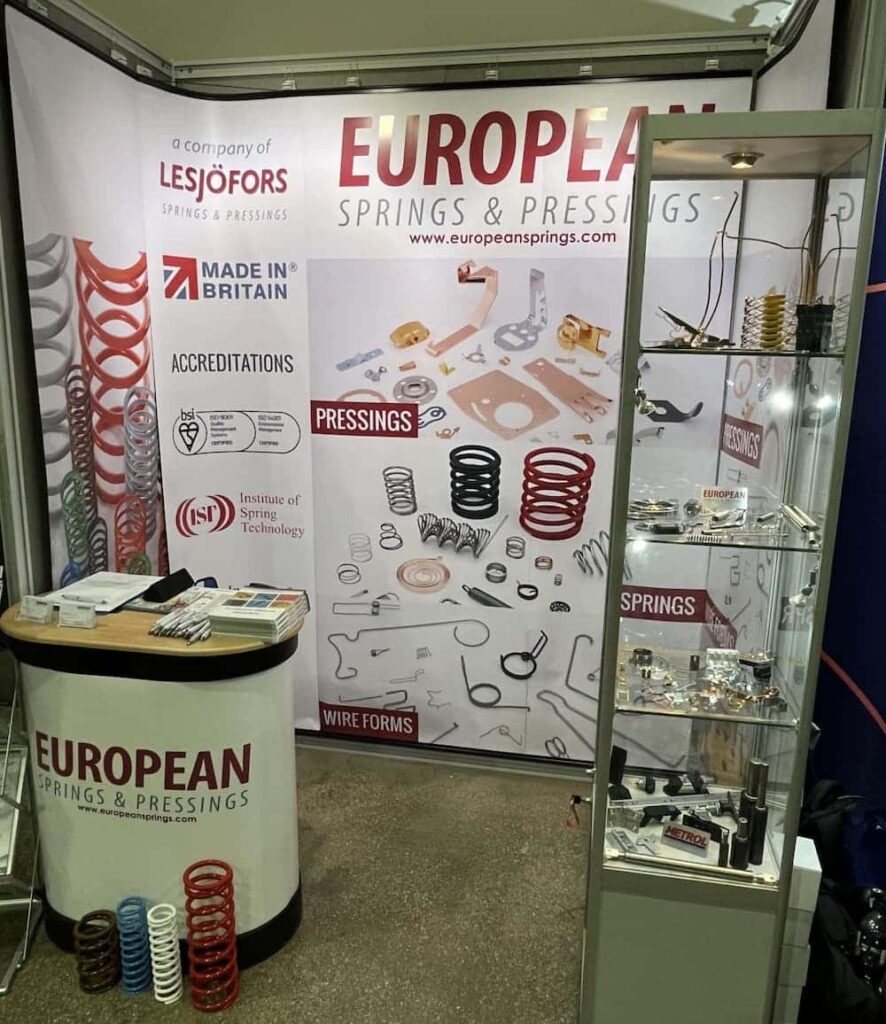 Medical Technology UK
The Medical Technology UK exhibition was our most recent exhibition visit this year. Set at the Ricoh Arena in Coventry, this was a chance for us to showcase our innovative solutions for custom spring design that can be implemented for new medical devices around the world.
By visiting our section at any one of the exhibitions later this year, you'll find our experienced representatives eager to help with any of your queries.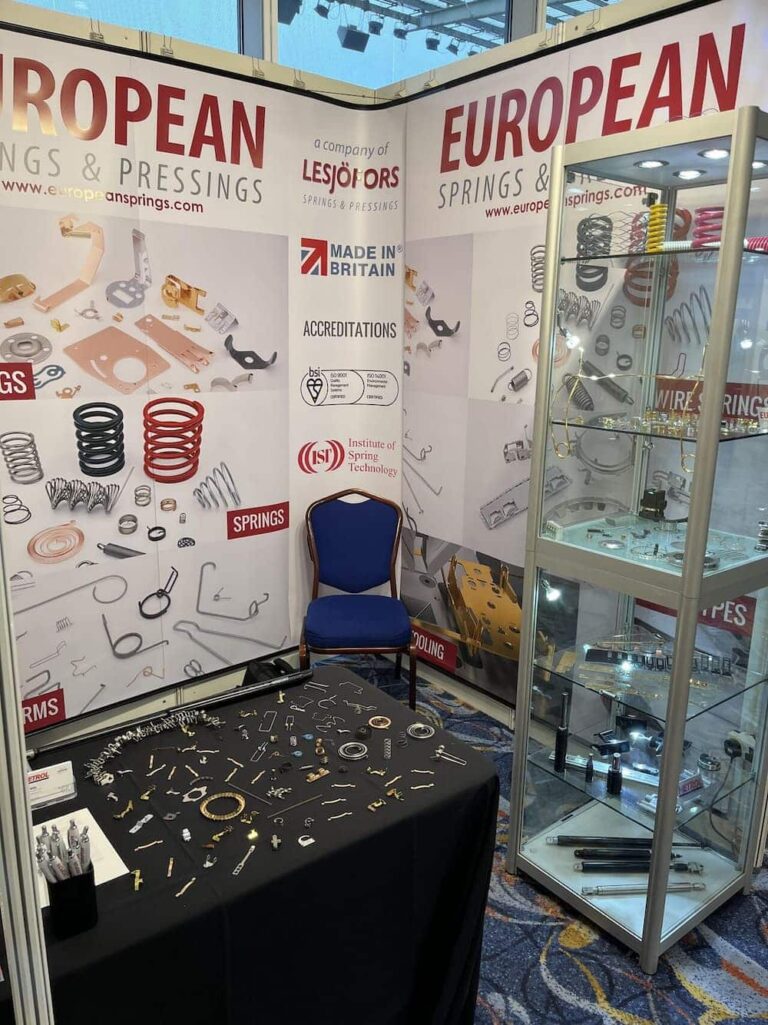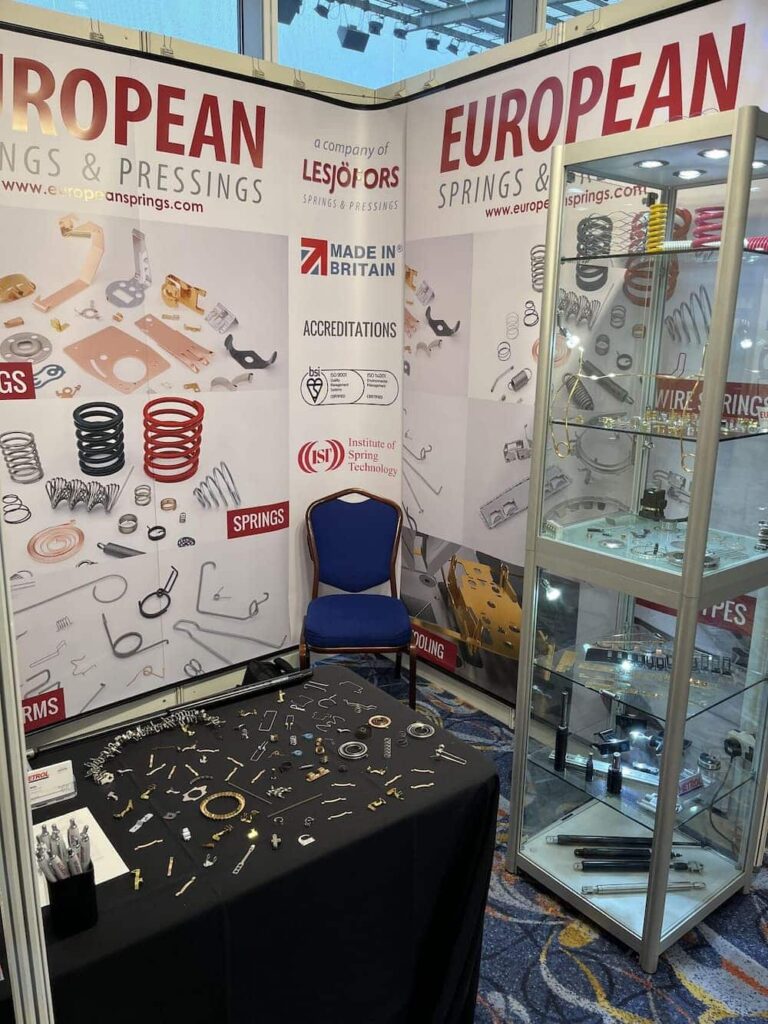 High-Quality Pressings, Stampings and Wire Forms
European springs constantly strive to be the best solution for your requirements with bespoke pressings, springs or any wire forms you need. We confidently believe that our practices as an innovative, lean manufacturer combined with our exceptional engineering expertise have led us to be one of the UK's top manufacturers of compression springs, tension springs, torsion springs and more.
If you are interested in seeing us in person, you can find out what exhibitions we are planning to attend on our website. So come along and meet the team and discover our product range; we look forward to meeting you.
If you'd like to discuss your needs with us, please don't hesitate to contact us online today or call us at 0208 633 1800 to talk with one of our experienced team members.