What Is The Key To Combating Pandemic Effects On Manufacturing?
The Coronavirus pandemic has wreaked havoc across all industries over the last year, with national lockdowns and social distancing making life difficult for employers in all sectors. However, there is genuine optimism that 2021 will bring about a boom in many sectors, with manufacturing expected to thrive thanks to continued investment in the right technologies.
We take a look at some of the steps that manufacturers should take to ensure they're enhancing their chances of thriving during and after the pandemic. We will also highlight how European Springs & Pressings have managed to continue working at close to full capacity despite the challenges presented by Covid-19.
Invest In Automation Now – Reap The Benefits Later
Times are tough across the UK at the moment, with Covid-19 and Brexit causing issues for all manufacturers, it can be easy to simply cut costs and remain stagnant. Whilst there is certainly nothing wrong with this, there is genuine optimism around the manufacturing industry that investing in the right processes and equipment could actually see businesses thrive, rather than just survive.
The manufacturing industry has made a lot of noise regarding automation for a number of years now. With the Coronavirus pandemic requiring businesses to implement clear boundaries between staff interaction in the workplace, the need for automated working has never been greater.
AI and Smart Factory technology has been around for a number of years now, and those businesses that have taken the plunge and invested in the relevant tech are now reaping the rewards for this. With the vast majority of workplaces with automated technologies implemented now working at close to normal capacity, despite social distancing rules and lockdowns, it's fair to say that automation and Smart Factory technology are playing a vital role in keeping manufacturing on its feet.
It's important to remember that it's not too late to invest in automation technology for your business! Taking steps to implement a more robust automated element to your process can save you time, money and safeguard against future pandemics, as it allows your workforce to operate at close to normal levels in most cases.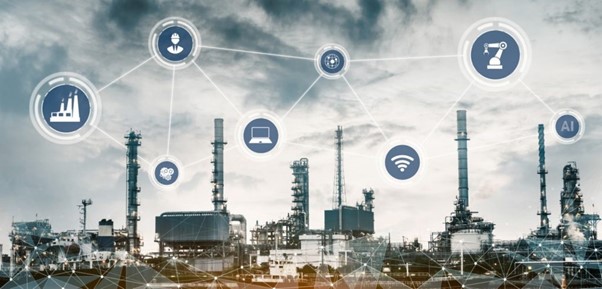 Supply Chains Matter
There's no doubt there has been a shift in supply chain locations for many manufacturers. Whilst some have looked to re-shore many of their supply chains, there is still a strong reliance on imports as part of the supply chain too. In fact, according to a recent study, 44% of manufacturers are looking to shift to a more regional model of supply, whilst 31% are looking to at least re-shore manufacturing throughout 2021.
It goes without saying if you want to succeed in 2021 and beyond, it's essential that you have contingencies in place for any international supply chains you have in place. Where possible, always try to have a UK based alternative on hand, especially for important contracts.
At European Springs & Pressings, we are completely committed to ensuring that our supply chain remains as robust as ever, and you'll find that our products proudly display the 'Made In Britain' logo. If you want to find out more about Made In Britain, and what it means to us, you can read our recent article on this.


How European Springs & Pressings Are Dealing With The Effects Of Covid-19
Here at European Springs & Pressings, we have already taken steps to safeguard against pandemics such as this, with huge amounts of investment in the latest spring, wire forming and pressing equipment available on the market today.
Over the past two years, we have brought in three brand new coiling machines to continually meet the demand for our spring products. Along with investments in the impressive Bennett Aqua Grinder, which has allowed us to increase our output capabilities by 400%, whilst also improving the product the end-user receives.
Back in 2019, we also invested in a UK first, with the Wafios FUL 166 brought in to expand our production capabilities. This investment allowed European Springs & Pressings to coil wire diameters from as small as 0.03mm right through to those as large as 17mm.
Along with this, we also invested in a 700sq metre powder coating line, which doubled our production output. We chose to purchase this particular piece of technology to help provide more parts to the automotive sector in particular. By improving the quality of our coating, whilst also enhancing efficiencies and allowing us to manage a wider selection of spring sizes, the powder coating line reaffirmed our commitment to customers.
All of this investment in the latest technology means that we are perfectly capable of bouncing back from the effects of Coronavirus. With top quality machinery and robust internal processes, we can continue to serve our clients, providing high-quality manufacturing solutions for their needs.
You can find out more about our spring machinery by visiting our in-depth article that focuses on our spring machines, our manufacturing process and much more.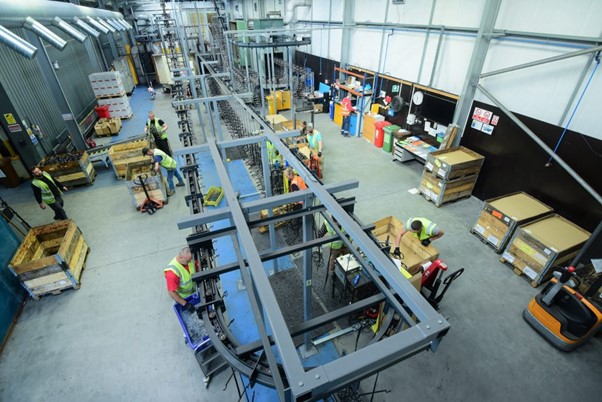 If you want to find out more about the steps we are taking to ensure that European Springs & Pressings continues to thrive post-Covid-19, please feel free to contact us. We are a resilient spring manufacturer with over 75 years' experience in our field, and we take our commitment to our employees and customers seriously – we are completely devoted to making the necessary changes to ensure we can continue to operate.