Tasty Success Celebrated at European Springs
We're always looking to push the boundaries here at European Springs. From improving our company's sustainability to investing in new machinery to enhance our manufacturing operations, we're constantly looking at ways to surpass previous achievements.
This wouldn't be possible without our incredible and talented team, who consistently go above and beyond to make the business successful.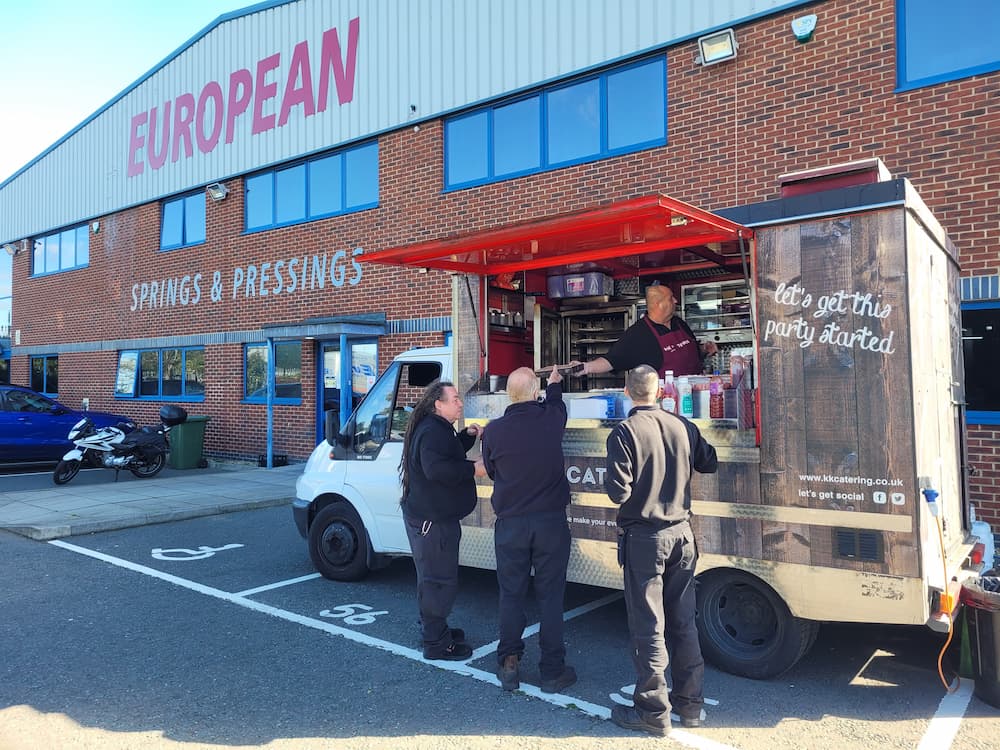 European Springs Smashing Goals
During this year, one of our many goals as a company has been to increase sales by becoming leading spring manufacturers within the industry. More importantly, we wanted to be a company our clients find reliable and valuable.
As part of this goal, we set our team a sales target of one million pounds each month. We're incredibly proud to say that this challenge was repeatedly resoundingly beaten.
We decided to bring in a different food vendor each month to show our appreciation and celebrate our success as a team.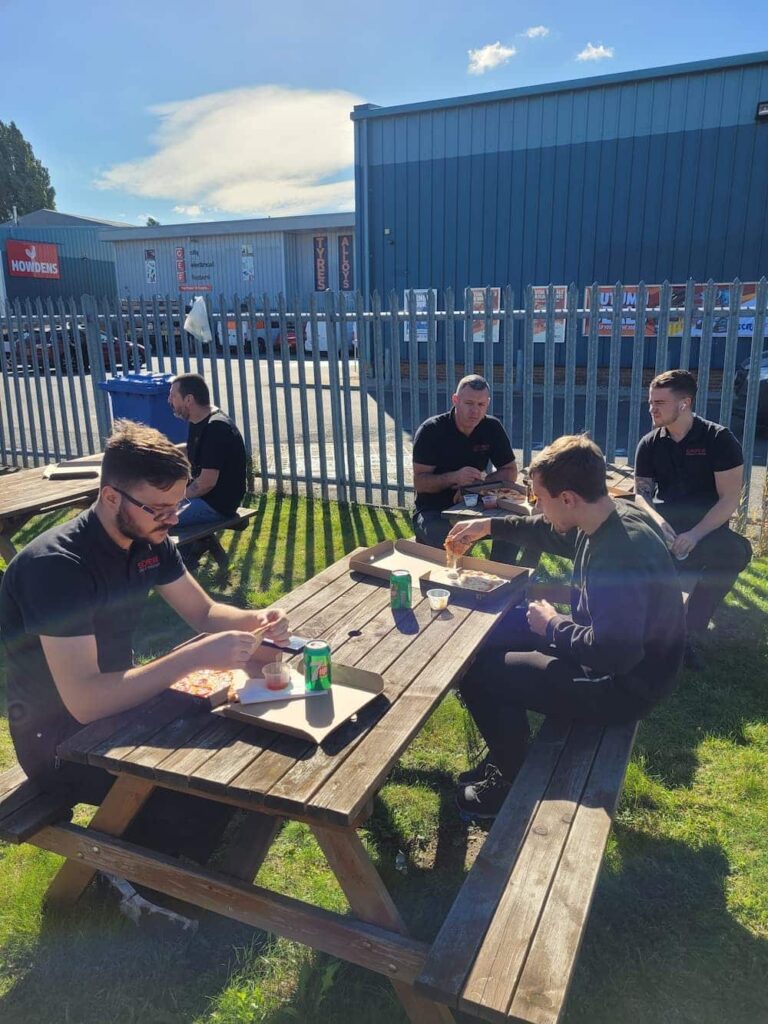 Global Food Lunch Hours
Since April, we've rewarded our team by bringing a different food vendor every month, allowing us all to enjoy a fantastic range of foods from around the world.
So far, we have enjoyed the following:
Gully's Indian Curry Wraps – April
"Keep calm and Curry on" was the phrase of the week here at European Springs and was a fantastic way to celebrate this initial achievement, but little did we know that this would be just the start of a fantastic streak of success. Gully's Indian Street Food van was brought in to provide our staff with a memorable exotic, and delicious lunch.
The Frying Squad Chippy – May
Who doesn't love a good old fish and chip  dinner?
April proved that our initial success wasn't some random event but one that could continue throughout the year. So, thanks to our continued success in April, we brought the classic seaside food home for our hard-working team members to enjoy.
Chop and Chip – June
This classic burger van (Chop and Chip) provided everyone with excellent choices, such as Aberdeen Angus, Halloumi, sweet chilli, and roasted plant burgers to suit all tastes.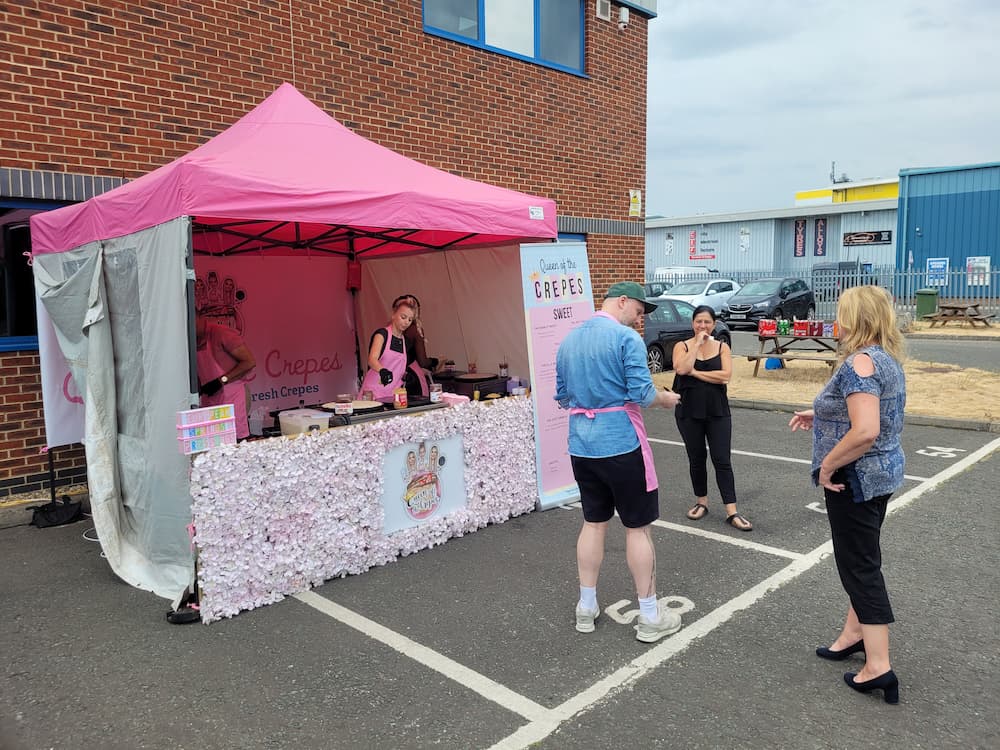 Queen of the Crepes – July
This seemingly unbreakable chain of success was honoured in July with a delicious selection of sweet and savoury crepes from the fantastic Queen of the Crepes.
Kang Foo Noodle Van – August
Everyone at European Springs enjoyed their lunch, and we can guarantee there was no waste. The Kang Foo noodle van supplied a beautiful range of fresh noodle meals with chicken, beef and five vegetable spring rolls. A fantastic choice to help send off the summer in style.
Lil' Watan – September
In September, we celebrated by introducing Lebanese wraps and salad boxes to our staff. Chicken, falafel, and halloumi were all enjoyed as wraps alongside tasty fattoush salads.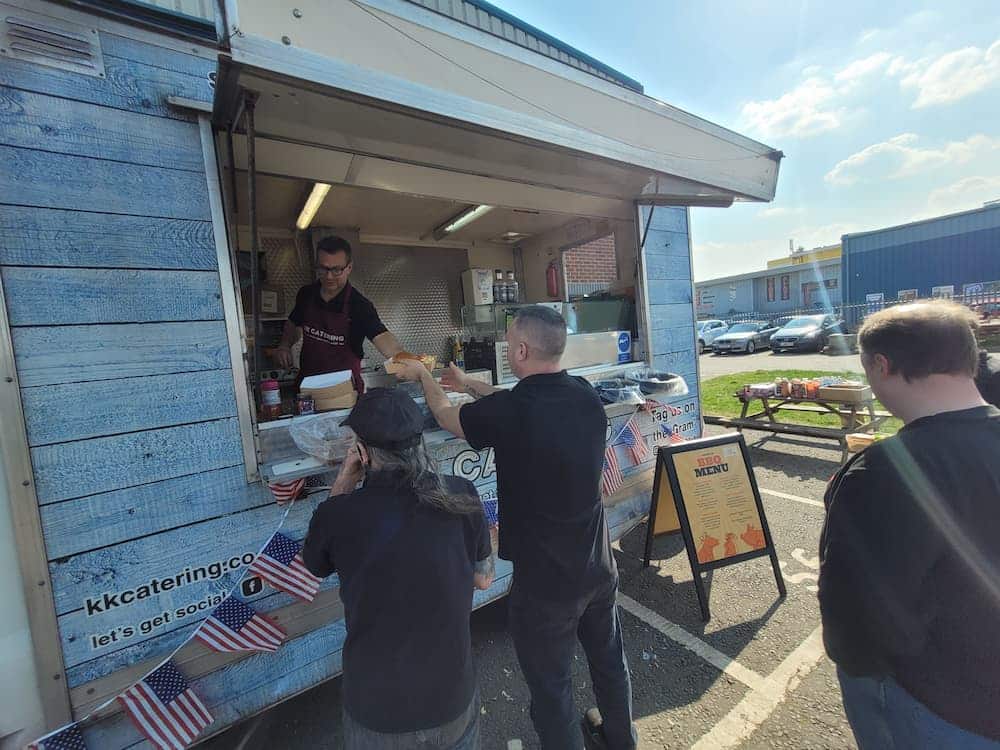 Key to Success
Our excellent customer service allows European Springs to stand out as the number one spring and pressing manufacturers. Good communication is essential, meaning our clients feel reassured throughout the manufacturing process.
To us, customer satisfaction is the real goal and is what makes us an industry leader.
Over many decades of experience providing torsion, extension and tension springs to companies worldwide, we have worked hard to increase our technical expertise and equipment.
As part of this business development plan, we became a proud member of the Lesjofors Group. Businesses can now enjoy the benefits of our superior selection of metal springs, pressings and wire forms wherever they are in the world. This provides us with a significant increase in international clients and contacts.
Again, we would like to thank our talented, elite team of engineers, technicians and administrators.
You can learn more about what it is like to be a part of our elite manufacturing team here