Standard Spring Elements Vs. Bespoke Spring Design
When it comes to spring solutions, manufacturers are faced with a critical decision: should they opt for standard spring elements or bespoke spring design? While standard springs offer convenience and familiarity, bespoke springs provide tailored solutions that precisely meet unique requirements.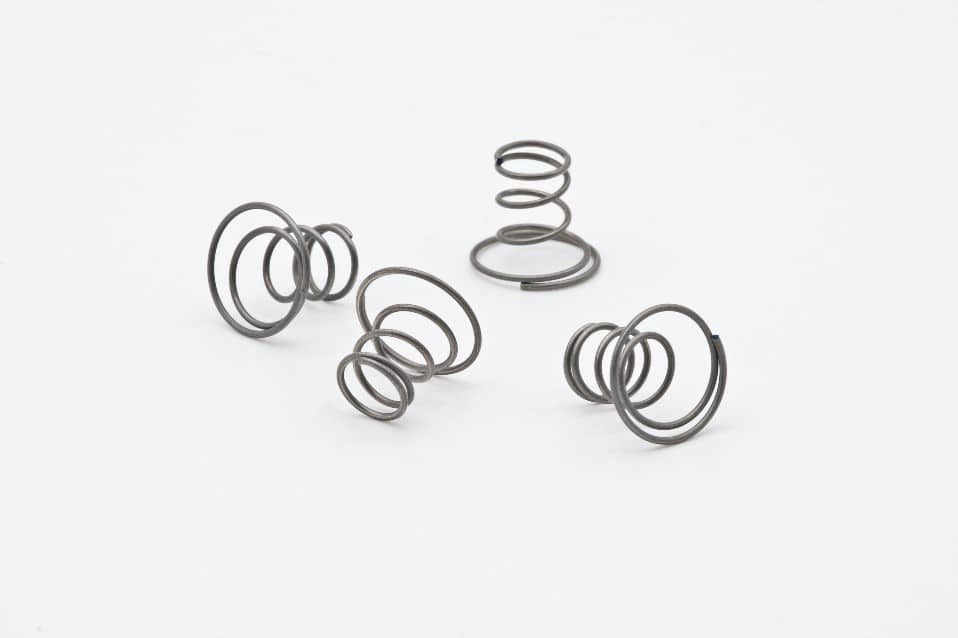 At European Springs, we offer both options for our customers so that you can choose the best solution, but we understand that deciding this can be challenging. So, we're here to help.
Today, we're looking into the differences, advantages, and considerations associated with standard spring elements versus bespoke spring design, shedding light on the factors that can guide your decision-making process.
What are Standard Spring Elements?
Standard spring elements refer to pre-designed and readily available springs manufactured in standardised sizes, shapes, and specifications. These springs are produced in large quantities and are commonly used in various applications across multiple industries. Standard springs are typically categorised into different types, such as compression springs, torsion springs, and wire forms, each serving specific purposes.
These off-the-shelf springs are designed to meet commonly encountered requirements in terms of load capacity, deflection, and dimensions. And while they may not be tailored to specific, unique needs, they provide a reliable and widely accepted solution for many applications.
Here at European Springs, we are proud to offer one of Europe's largest and most diverse ranges of standard spring elements, which can be found in our Spring Catalogue.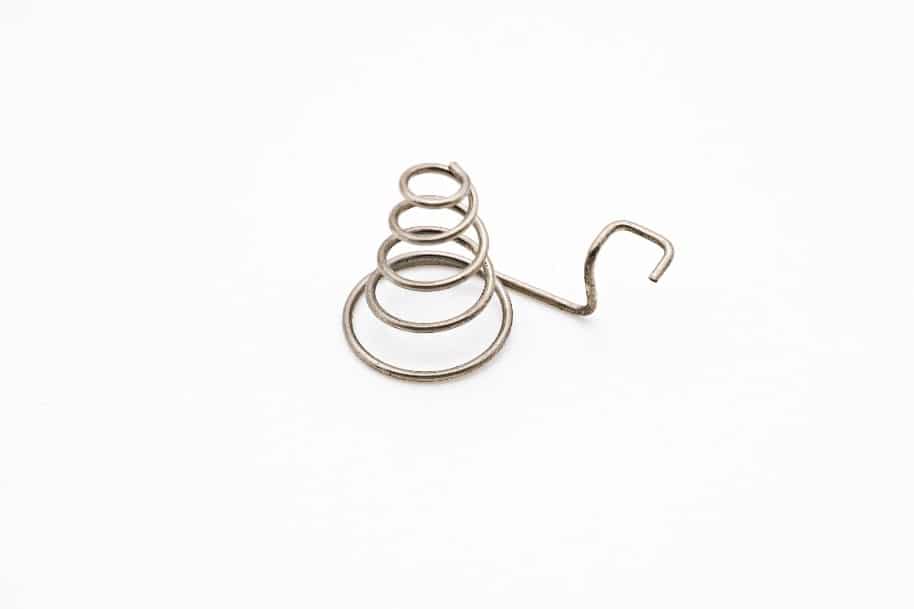 Advantages of Standard Spring Elements
Standard spring elements offer many advantages; let's take a look:
Cost-effectiveness. Standard springs are mass-produced, resulting in lower production costs. They are often more affordable than bespoke spring designs since they don't require custom tooling or specialised manufacturing processes.
Availability and quick turnaround. Standard elements are readily available, allowing for faster procurement. This reduces lead times and ensures a quicker turnaround for projects.
Established performance. Standard designs have been extensively tested and proven to meet commonly encountered requirements. They have well-defined load capacities, deflection characteristics, and dimensions, providing reliable and predictable performance.
Industry compatibility. Standard springs are designed to meet industry standards and specifications, ensuring compatibility with commonly used equipment and systems. This simplifies the integration of the springs into existing designs or applications.
Disadvantages of Standard Spring Elements
Of course, standard spring elements won't be the best choice for everyone, and because of this, it's crucial to explore their disadvantages.
Limited customisation. Standard springs are designed to meet general requirements and may not offer the level of customisation needed for specific or unique applications.
Design constraints. The predefined sizes, shapes, and configurations can limit design flexibility, especially when integrating the spring into complex or space-constrained systems.
Application-specific challenges. Sometimes, the application or environment might present challenges that standard springs cannot adequately address. Specialised requirements, such as high temperatures, corrosive environments, or extreme load conditions, may require bespoke spring designs for optimal performance and longevity.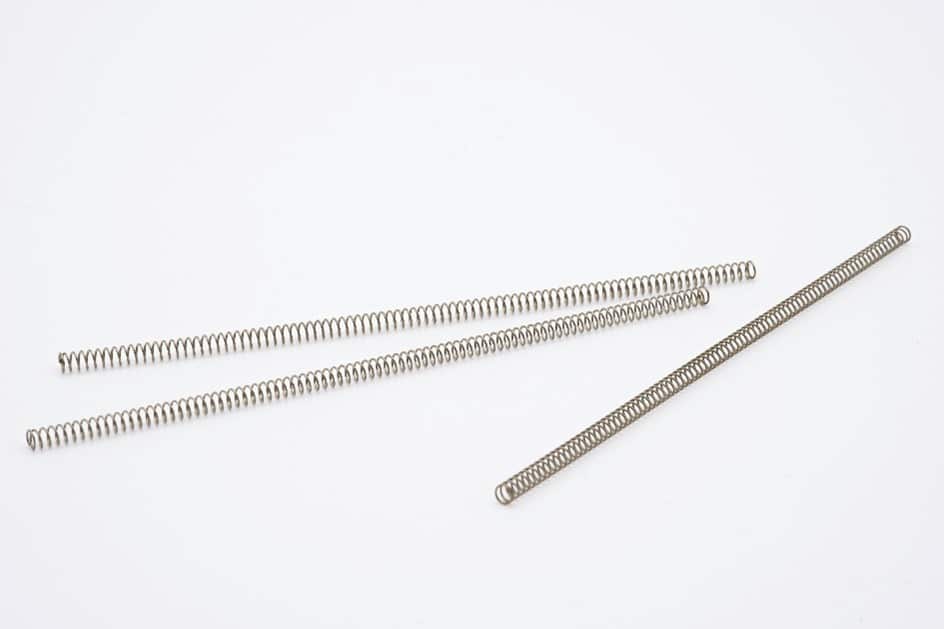 All About Bespoke Spring Design
Bespoke springs, also known as custom springs, are specifically designed and manufactured to meet unique and individual requirements. Unlike standard springs, which are mass-produced and readily available, bespoke springs are tailor-made to precise specifications and parameters.
As the name suggests, custom springs offer a high degree of customisation, allowing our bespoke spring manufacturers to address specific design considerations, load requirements, environmental factors, or unique applications. The design process for bespoke springs involves close collaboration between our manufacturers and the customer to understand the specific needs and challenges of the project.
Bespoke springs can be designed in terms of dimensions, materials, wire thickness, coil configuration, and other parameters to optimise their performance for a specific application. Whatever you need, our team will go above and beyond to ensure you get it.
Advantages of Bespoke Spring Design
There is a long list of advantages of choosing bespoke springs; let's explore:
Tailored to specific requirements. The number one benefit of bespoke springs is that they are designed and manufactured to meet precise specifications, ensuring they perfectly fit the application's unique needs.
Enhanced performance. By designing a spring specifically for a particular application, bespoke springs can be engineered to provide superior performance characteristics. This includes load capacity, deflection, operating parameters, and environmental resilience.
Application-specific design considerations. Bespoke springs can address the application's specific design considerations or challenges, regardless of the industry they're being used for.
Material selection. Custom springs offer the flexibility to select the most suitable materials and finishes for the application. This allows for tailored solutions considering factors like corrosion resistance, high-temperature resistance, or specialised material properties required for specific industries or environments.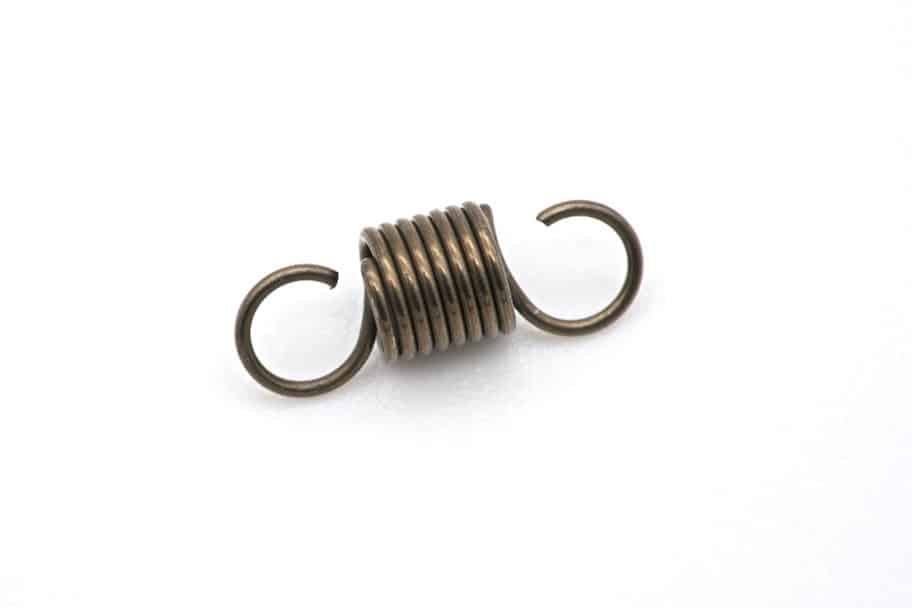 Disadvantages of Bespoke Spring Design
Like with standard spring elements, bespoke springs have disadvantages, too.
Higher cost. Custom springs are a premium service and involve specialised design, engineering, and manufacturing processes, which can lead to higher costs compared to standard springs.
Longer lead time. The design and manufacturing process for bespoke springs can take longer than acquiring standard springs off the shelf. Custom springs require careful consideration of specifications, engineering drawings, prototyping, and testing, which can extend the lead time before the final product is delivered.
Design complexity. Custom springs often involve complex design considerations to meet specific requirements. This complexity can lead to challenges in terms of space constraints, integration with existing systems, or compatibility with other components. It may require additional collaboration and design iterations to achieve the desired result.
However, it's important to explore your options yourself and make a decision that will give you and your spring application the best chance at serving its purpose perfectly. Our experienced and dedicated spring manufacturers are here to help at every step of the way, from prototypes for bespoke springs to quick responses and delivery time for standard springs. Whatever you need, we're happy to assist. Please don't hesitate to get in touch today to discover what we can do for you.