How European Springs Work With The Defence Industry
Here at European Springs, we're always busy developing and creating bespoke springs and wire pressings for several applications and industries.
We're proud to offer our services to the defence industry. We design and manufacture various parts for next-generation airborne smart decoys, high spec electrical connectors, Eurofighters and much more.
In this blog, we'll take a look at the job we do to support the defence industry and the parts we create for their high powered systems and equipment.
Capabilities and Proficiency
We understand the precision, durability and reliability that the defence industry demands. With the help of our experienced technicians and the latest CNC equipment, we're able to manufacture custom spring designs and create unique components for vehicles, weapons, and electrical products.
We take the time to understand each brief so that we can consistently produce springs, wire forms and pressings that exceed expectations. We appreciate just how important it is for each functional component to be of the highest quality, guaranteeing safety and precision.
Products and Equipment
We're renowned for our comprehensive range of springs and wire forms, including compression, tension, torsion and much more. Over the last 70 years, we have established ourselves as one of the most reliable spring manufacturers in the UK and Europe.
Take a look at the list below to see what products and equipment we've worked with:
Next-generation airborne smart decoys
Ruggedised and high spec electrical connectors
Antenna for both communications and emergency beacons
Rocket motors
Small arms and squad support weapons
Magazines and magazine springs for sniper rifles
Fighting vehicle parts
Warship sonar and torpedoes
Sights
Eurofighter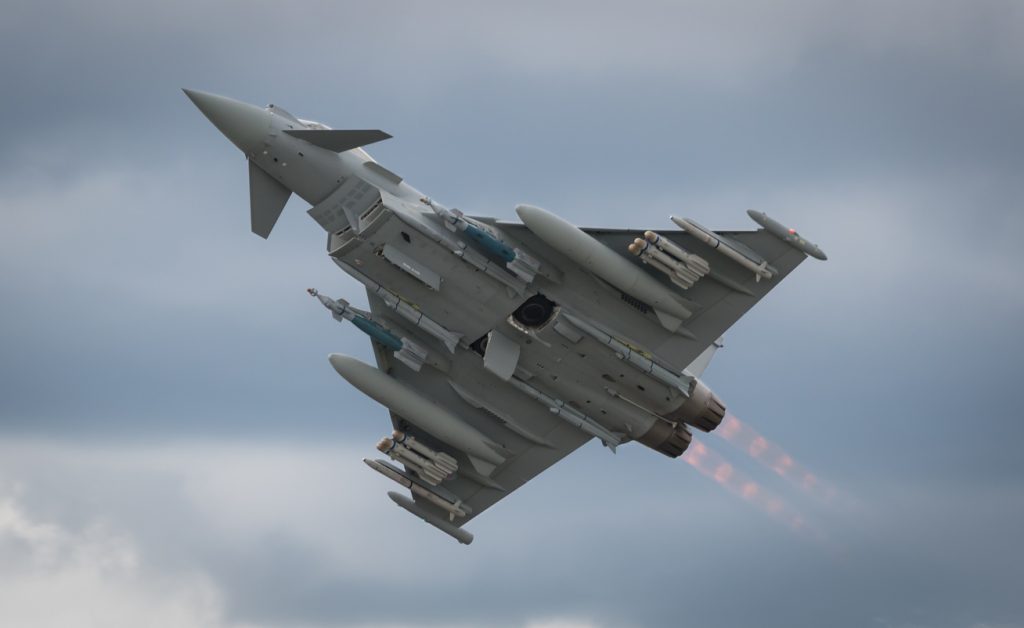 Materials and Finishing
We specifically design and manufacture our products to withstand the immense pressures, extreme weather, and conditions present across the defence industry.
Our experienced engineers are trained in working with various materials, including high carbon, high-temperature alloys and corrosion-resistant matter. We only utilise the very best materials in our spring manufacturing processes.
---
If you'd like to find out more about the high-quality products we offer to various industries, be sure to get in touch with the team here at European Springs and Pressings today. Or, for a more detailed look at the products we produce, take a look at our spring catalogue, where you will find an extensive range of springs and wire forms we make regularly.