Our Pressings – What Make Them So Impressive?
When it comes to creating stampings and pressings for our customers, we understand just how important it is to get things right. Investing in the right components to make your product robust and operate correctly is essential, and that's why we have taken a number of steps to ensure that any pressings purchased from European Springs & Pressings are among the best in the business. We care about the future of engineering.
So, you may be wondering, what makes our pressings so impressive? Here, we take a closer look at everything from design support to our continued investment in the latest technologies that all goes in to ensuring we maintain our position among the very best pressing manufacturers in Europe.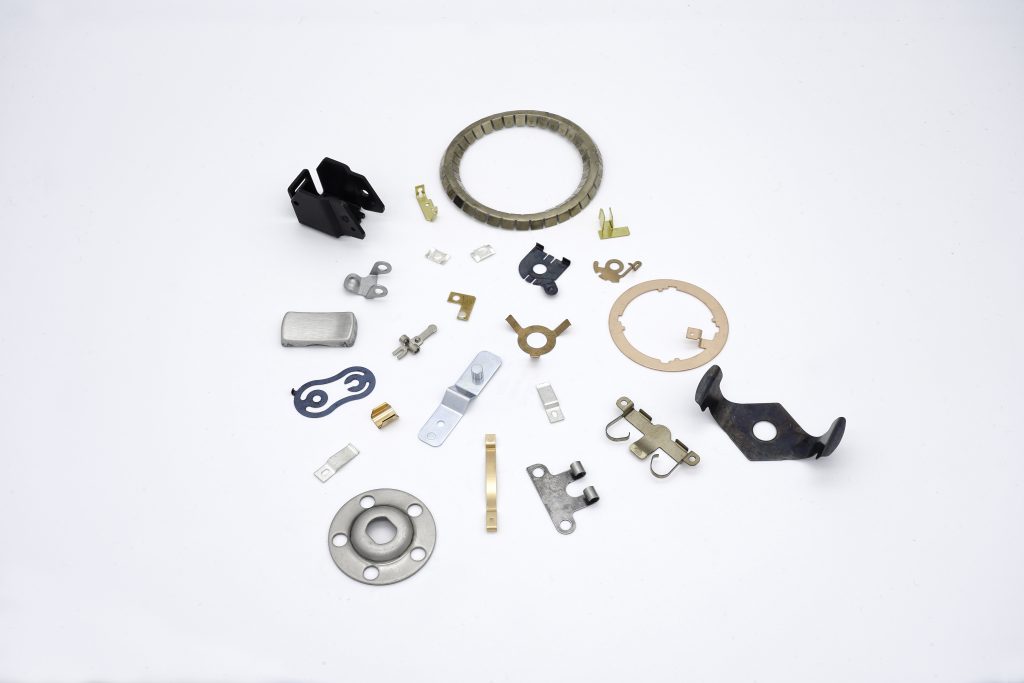 Complete Design Support
We have a dedicated team of engineers on hand to guide you through the design process. They will give you in-depth information about the design, materials used and surface treatment of your chosen pressings or stampings to ensure you're completely satisfied with your product.
Our engineers take into account variables such as the environment that your pressings and stampings will be used in, product life span, the repeatability of manufacture (including tolerances) and will ensure that the most economic method of manufacture is used to fit your budget.
At European Springs & Pressings, we firmly believe that it's essential that we get the design stage right from the off to save money and time for your company. Once a design has been confirmed, we will begin making some samples and prototypes to confirm that the customer is absolutely happy with the product before proceeding on to full manufacture of the pressings.
Thanks to our comprehensive range of pressing equipment and machinery, we have the capability of offering rapid prototyping so you can make a properly informed decision on the products you'll receive.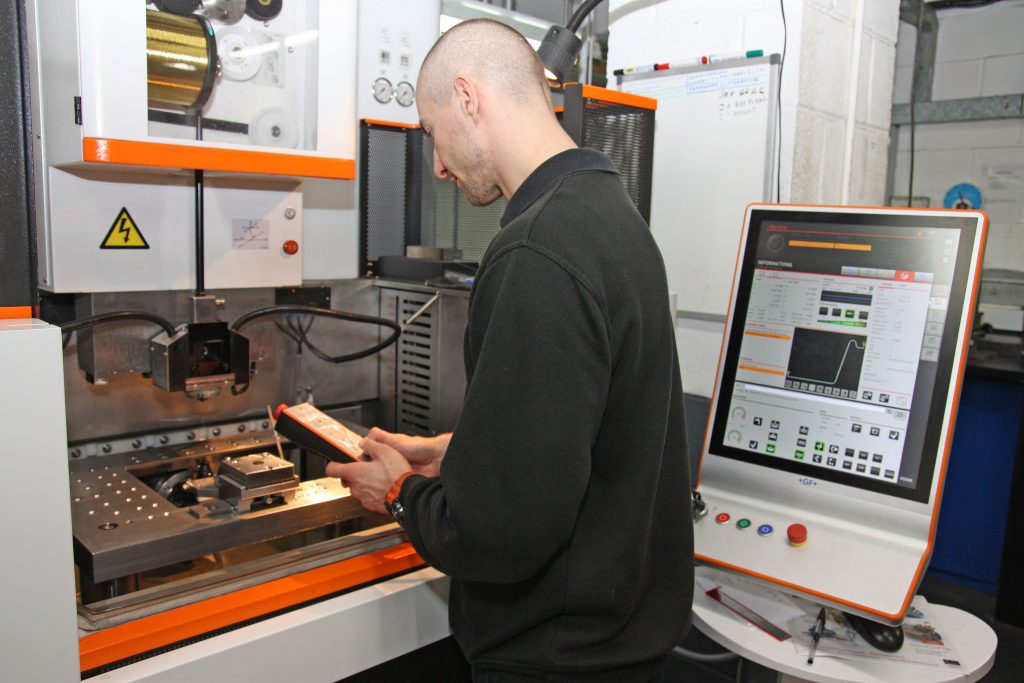 Investment In The Latest Technology
When it comes to investing in the right technology for the job, we believe there can be no compromise. We are proud to boast a fully equipped toolroom which offers an extensive range of tooling to suit your requirements.
Over the years, we have invested heavily in the latest WEDM machines, alongside pressing and wire forming machinery, to guarantee customer lead times are consistently hit. Alongside this, we also have our own in-house 3D CAD which can design and manufacture a comprehensive range of wire forms and pressings.
Our continued investment in technology has allowed us to take on any job, from one-off prototyping and design support, right through to stamping high volume parts efficiently and accurately. We can stamp materials to as little as 0.05mm right through to as large as 6mm thick with our 130-tonne press – all of this means that no matter what your requirements, we have you covered.
When it comes to large orders of stampings and pressings, we have an arsenal of automated production tools that can comfortably cope with high volume orders. We have several stamping and pressing machines on hand to cope with high-speed presses, including Mabu Zani, Bruderer and SMV, all of which are among the most technologically advanced pieces of pressing equipment currently available on the market.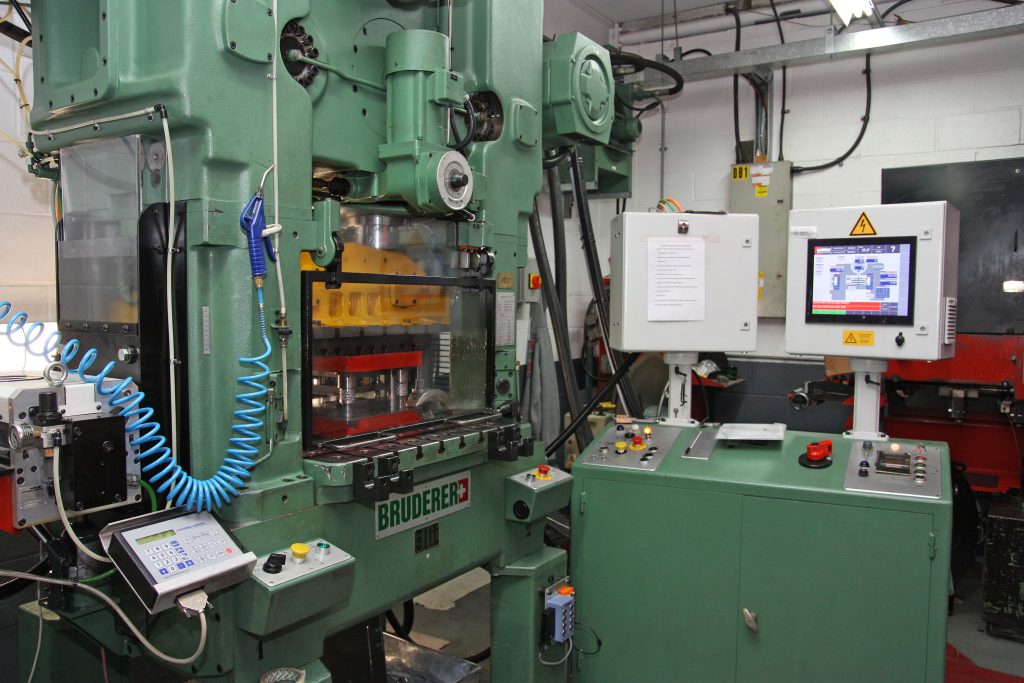 An All-Inclusive Solution
If your business is looking for an all-inclusive pressing solution, then European Springs & Pressings have everything you could need and more. We are capable of carrying out all of the work from initial design, right through to grinding, heat treatment and even coating. All of this means that your pressings and stampings are dealt with completely under one roof, making lead and turnaround times considerably quicker.
Our production facilities include:
High Speed Bruderer/ Mabu presses
Multi Slide machines- Finzer Latour
Coiling machines- Wafios/ MEC
Laser cutting
Welding
Tapping
Grinding
Barrelling
Heat Treatment
By having all of the above capabilities under one roof, we are able to oversee the entire design and production process for your pressings and stampings – guaranteeing a fantastic end product for your business.
If you're looking for a trusted and reliable bespoke pressing manufacturer, look no further than European Springs & Pressings. With over 70 years industry experience, we are the premier spring manufacturer in the UK, thanks to our extensive range of springs, wire forms, pressings and stampings.
Want to find out more about how we can help you? Please feel free to get in touch by using our quick and simple online enquiry form. We will be in touch to discuss your requirements in more depth shortly.