Would You Stay in the Robot-Run 'Weird Hotel'?
17/07/2015
We've mentioned the Henn na  Hotel in Japan before on this blog, but now it's finally ready for business; opening its doors to the public for the first time last Friday, it is staffed almost entirely by robots…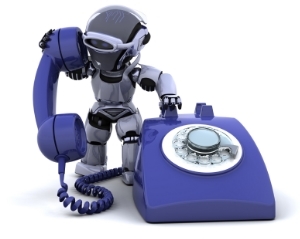 You won't spot a human receptionist or porter anywhere in the building. And we're not calling it 'weird' just to be mean, as that's literally what the name translates to in English – so the hotel's creators certainly aren't afraid to embrace the more bizarre side of their innovative idea.
It's certainly a fun idea, not least because the English speaking receptionist isn't a humanoid as you might reasonably expect, but a dinosaur in a branded hat and vest. Hideo Sawada, the man behind the idea, explains that the Henn na Hotel is all about creating an opportunity to both 'highlight innovation' and 'do something about hotel prices going up.'
Japan is already well-established as a world leader in robotics, and this is yet another example that shows how robots don't simply have to lurk behind the scenes; they can also take on jobs that typically require a large amount of human interaction. Of course, to avoid scenes from Westworld playing out, albeit in a rather more futuristic environment, the security is one role which is still strictly taken up by human employees – and the hotel is constantly monitored via security cameras.
Still, the robots can certainly do a lot of the jobs we might typically expect to be best for human hands, including cleaning the rooms, checking customers into the hotel and even operating the cloakroom with their robotic arms! Meanwhile, head into one of the bedrooms and you'll meet a friendly tulip called Tuly, who can answer questions about the time or the weather and even operate the lights for you – the height of A.I. luxury!
Crucially, the reduced labour costs have helped to keep the cost of staying at the Henn na Hotel far lower than at many of its competitors, allowing more people the opportunity to experience the unusual reality that Hideo Sawada has constructed.
This story demonstrates both the incredible possibilities and the current limitations of robotic technology – we're still a way off from worrying about them taking over from humans entirely!
Still, there has never been a more fascinating times for engineering. As die spring manufacturers , we're happy to be part of that world, supplying our customers with high quality and durable springs for a range of applications. Contact us today online or at 0208 663 1800 if you would like to discuss your own spring needs with our friendly team of experts!
European Springs