Why Post Pandemic STEM Education Is Vital To Manufacturing's Recovery
STEM education has been vital throughout the last few years, as manufacturers look to address the skills gap in the coming years. However, it could be argued that this type of education could well be more important than ever before as educating up and coming STEM employees may hold the key to the manufacturing industry's full recovery.
Here, we take a look at what should be done to ensure STEM education doesn't get forgotten about during these trying times.
Focus On Online Workshops
With the world switching to online overnight back in March, there's been a real emphasis on providing online workshops and conferences for all sorts of topics. One such topic that should be high on the agenda for any manufacturing firms is providing STEM related seminars for students who are interested in working within the sector.
It's important to keep young people engaged with STEM subjects as much as possible, and with everyone having more spare time on their hands in the current circumstances, holding online seminars are a great way to increase exposure for your company, whilst also educating the manufacturers of tomorrow.
By simply holding an hour long, half day, or even full day course discussing some of the more practical aspects of utilising STEM skills within the workplace, you could be engaging some of the brightest upcoming minds within the industry. It's essential that manufacturers don't overlook the importance of holding small events like these.
With GCSE, AS and A2-Level exams all cancelled this year, there should be real emphasis on ensuring that we are equipping our country's students with the right skills to thrive within workplaces. STEM subjects are absolutely essential for modern day working life, and if there are any ways in which we can introduce more STEM learning during these testing times, it must be done.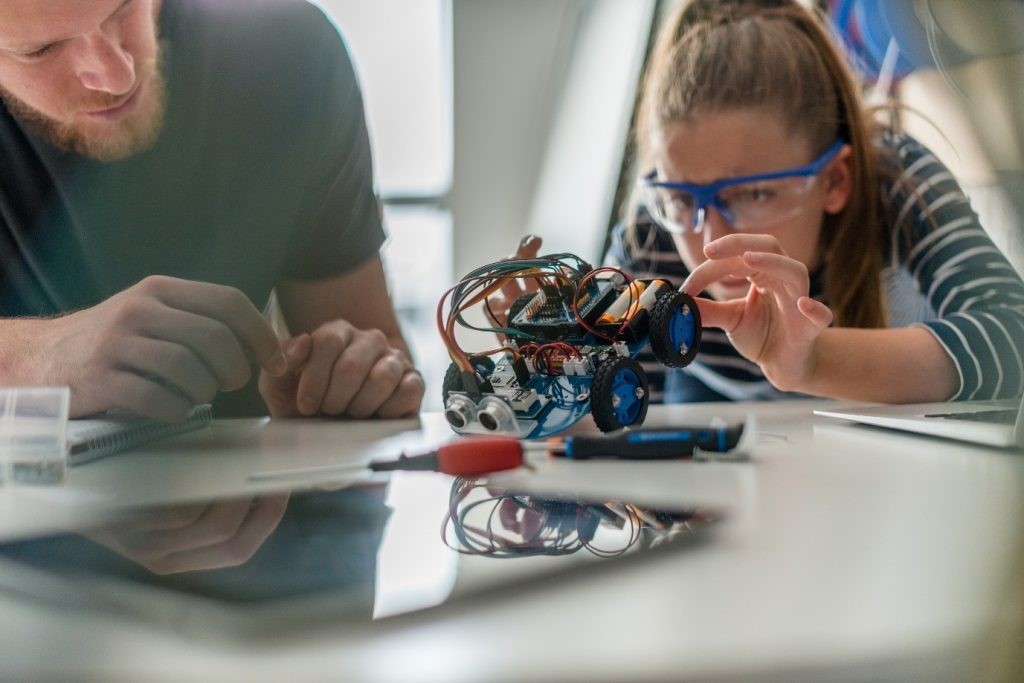 Focus On Creativity & Engagement
Inevitably there will be real emphasis placed on 'catching up' when students do return to school in September. With several months of the academic year missed in 2020, many within education will be keen to press on with textbook learning to ensure students are ready for exams. Whilst this is obviously extremely important, it's vital that educators don't forget the importance of STEM subjects and learning practical skills.
It's no secret that STEM solutions are currently playing a role in ensuring a return to normality for people across the country, as manufacturers, like ourselves, have been active during the pandemic providing parts for vital healthcare equipment. Schools must dedicate time to teaching key principles when it comes to STEM subjects, allowing students to express creative freedom within their classrooms. Weekly workshops on problem solving are a great place to start, and these types of sessions can encourage collaboration between students, whilst also giving the opportunity for creativity to shine through.
Take the Coronavirus pandemic for example; across manufacturing we have seen a whole host of practical and creative ideas implemented in order to most effectively tackle the challenges of the situation. Without these ideas and solutions, who knows where we would be right now.
Skills Shortage Still Worryingly Apparent
Whilst the Coronavirus pandemic has stolen headlines for obvious reasons in recent months, it's important to remember that there is still an alarming skills shortage within the manufacturing industry. In the UK alone, STEM roles are expected to double in the next decade, so it's essential that there are fully capable young people coming through education who can competently fill these roles.
It is believed that at present, there is a shortfall of around 200,000 workers within the industry, and this is inevitably costing businesses up and down the country millions of pounds each year.
Whilst it would be unfair to expect the next generation of manufacturers to come in and plug the gap fully, there's an opportunity for the industry to prepare young people for the jobs they are looking to occupy in the future. Offering work placements to university students, and giving them a real taste of what it is like to work within a manufacturing setting is a great place to start.
Offering apprenticeships is also a fantastic way to engage young people and give them exposure to manufacturing best practices from a young age, giving them the very best chance of succeeding within the industry in the future.
It's no secret that giving young people genuine hands-on experience within the manufacturing industry is the only way that we will properly address the skills gap we find ourselves with. There's a real opportunity for businesses to make an impact with the current situation, so it's essential that all businesses within the sector do what they can. Whilst plenty can be learned from a textbook, there's no denying that most people thrive within a working environment and gaining real life experience on the job – so making the most of placements and apprenticeships is essential to the recovery of manufacturing in the coming years.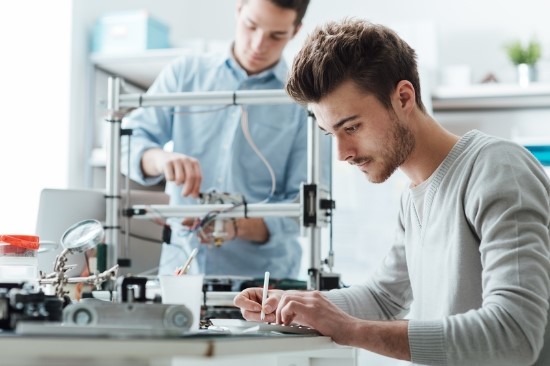 At European Springs, we understand just how important it is to ensure the manufacturers of tomorrow are nurtured, and that's why we have run several apprenticeship schemes for the next generation of engineers in the past. We're confident that we have helped to develop the next batch of highly successful spring manufacturers, and we take great pride in ensuring that we're doing our bit for the industry as a whole.