Why a Strong Supply Chain Is Crucial for Manufacturing
A supply chain within manufacturing is an essential element for sourcing raw materials for final products. In order to create a final product which is both reliable and profitable, the entire supply chain must be consistent and strong. This process may include various services from many areas of expertise, so when choosing which suppliers you work with, you must ensure you make the best choice for your business. As spring suppliers, we explore the various elements of a strong supply chain and the issues faced without one.
What Makes a Strong Supply Chain?
A strong supply chain is a system of companies and businesses that deliver goods to customers consistently, with excellent communication and promptly. There are some key elements which make a supply chain strong and successful:
Transparency. A strong supply chain is transparent to all involved. This means there is a clear path and visibility of goods from raw materials to finished products. Transparency is vital for shareholders, business plans and operations for all the businesses involved to make informed decisions about changes to their companies, which may have a knock-on effect on others in the chain.
Reliability. Delays at the start of a supply chain significantly impact the entire system, which could prevent others in the chain from meeting their own deadlines. So having reliable trust in the businesses to supply their goods on time and in the required condition is crucial for a strong supply chain.
Flexibility. Having companies in a supply chain is vital for the success of each of the businesses involved. Adapting to changes quickly allows companies to grow to the demands of a varying market and respond rapidly to unexpected events.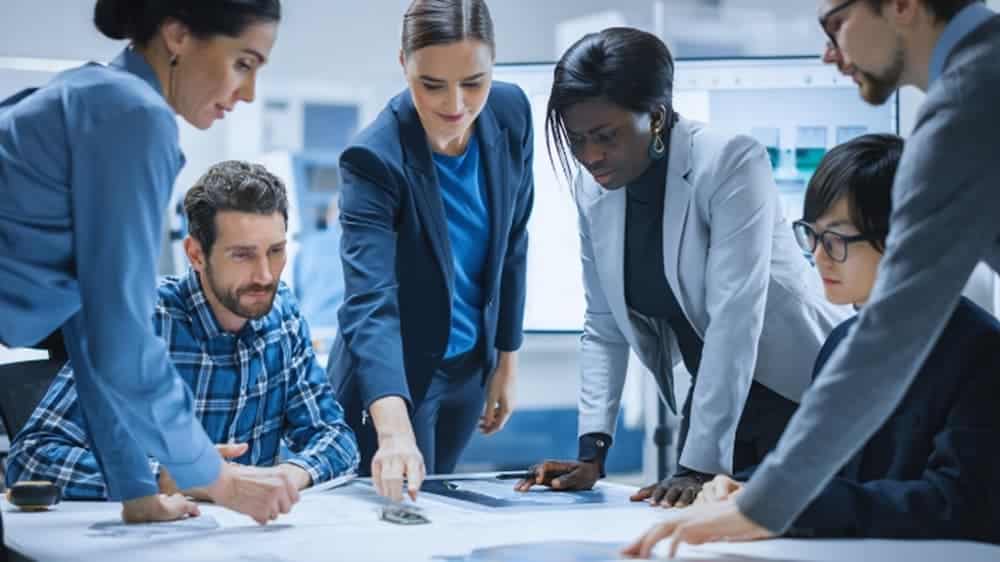 Communication. The most vital element of a strong supply chain is communication. Being able to successfully communicate with each of the stakeholders in the supply change allows them to share industry knowledge, expectations and demands which could affect the production rates of companies in the chain and enables them to grow and develop products to meet the needs of the chain.
Efficiency. A strong supply chain provides efficiency throughout, which minimises waste, keeps manufacturing costs down, and allows each stakeholder to provide competitive products and services, increasing profit margins and allowing a company to grow with further investment up the chain.
The Advantages of Having a Strong Supply Chain
A company or product is only ever as good as the suppliers, so ensuring a strong supply chain is vital for the success of any final product and service your business offers. A strong supply chain will offer consistency of high-quality raw materials. If a supplier is inconsistent with its raw materials, this will create a weak link in the supply chain which will cause issues in the final installation. For example, as experienced bespoke spring manufacturers, we work closely with our supply chain to ensure that our product sees the exact quality required whilst meeting the needs of our customers. We make recommendations based on our years of expertise to guarantee the materials used will perform as expected for long periods. To do this, we also require high-quality raw materials consistently to provide reliable services.
Quick turnaround on products is essential to meet supply and demand needs. Having a supply chain which is timely in their delivery also puts a company at an advantage over competitors. If a supplier cannot provide products or services promptly, it can cause significant delays in the outcome. For instance, if a supplier is delayed by a day, it will also postpone the next chain in the link by a day, and eventually, the service which is further along in the supply chain could be delayed by a more significant time as the rest of the chain has to delay their work to accommodate the original supplier. This can impact the supply chain's finances, reliability and ability to provide the excellent reputation they have spent time building. So ensuring you have a strong supply chain ensures your business has the opportunity to remain reliable and consistent, allowing for expansion and success.
Strong Management Within a Supply Chain
Supply chain management is the coordination of the processes and operation involved in the production and delivery of products. Each chain link requires strong management to be a successful element within the supply chain. Managing the logistic within a manufacturer can be challenging, but each individual responsible must be able to problem-solve efficiently to meet demands. In addition, efficient management will pre-empt events which will affect the delivery of goods.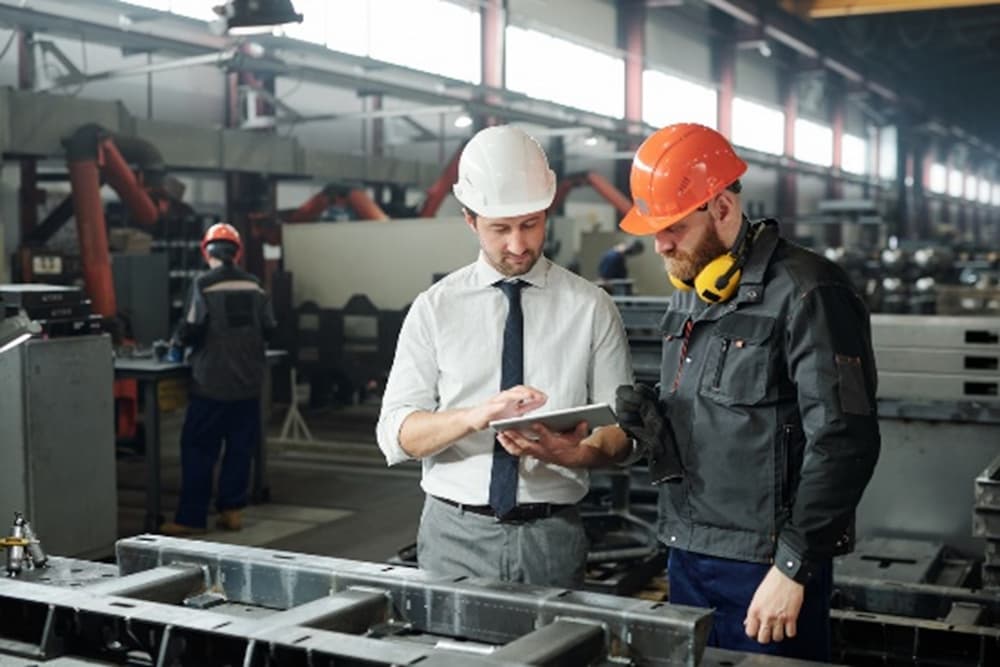 For example, during the pandemic of 2020, there was a significant impact worldwide on the manufacturing supply chains as factories closed to protect the health of their staff. This caused a ripple effect on the manufacturing industry, which is still catching up in 2023. Although events like these are unforeseen, being able to adapt and manage the demand for products quickly was something many supply chains had to develop. This includes assessing the risks and adjusting staff on rotation to ensure that output remains as close to expected consistency as possible. Companies that can manage their logistics and processes to adapt to events like these are examples of strong links in a good supply chain.
Managing Good Relationships in a Supply Chain
Relationships within a business are essential to the success of a supply chain. It allows for good communication and collaboration to help each stakeholder in the chain work to the best of their capabilities efficiently. Good relationships help to promote trust and open communication, which can lead to better collaboration, more effective problem-solving, and improved coordination between all parties involved. In addition, it can help to minimise risk amongst the supply chain and prevent unforeseen events, which can then be managed and adapted to prevent letting other links in the chain down with delays.
Communication and regular collaboration within the supply chain allows it to be resilient and maintain all the elements which make it stronger. Furthermore, it increases the efficiency of the processes and logistics and can even be a component of a business expanding into unknown territories. For example, suppose a company wishes to enter a new market with its products. Having a good relationship with the supplier may allow cooperation between the two businesses for them to share the knowledge they may already have in the area due to other customers.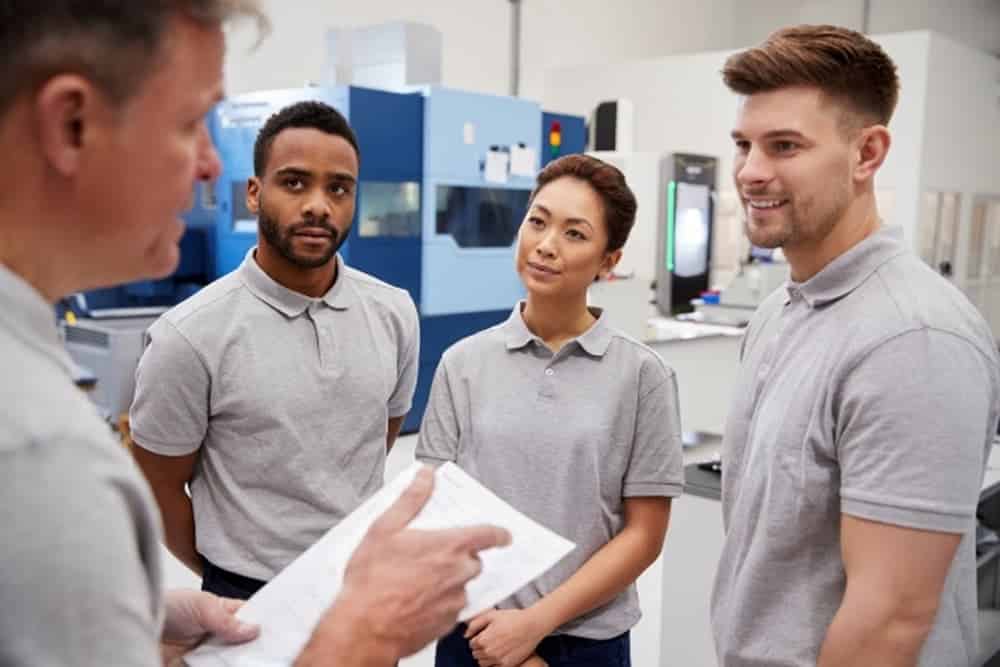 For instance, as compression spring manufacturers, we know that our products can be used in various applications and being aware of the intended application makes us able to produce high-quality products. Suppose our customer wishes to trial these compression springs in an unfamiliar area. We can provide them with expertise from our experience with other customers. This relationship allows both companies to grow and demonstrates the importance of having a transparent and strong supply chain.
What to Look For in a Supplier to Create a Strong Supply Chain
Overall, the main elements to build on and seek out from a supplier are excellent communication, high-quality materials or services, good management and reliability. These can usually be found through a company's testimonials, reviews and even by asking around within the industry through networking and recommendations. So, before choosing your new supplier, it is always essential to make the time to do your own research to ensure that adding them to your supply chain will only strengthen it instead of weakening it.
For any information on our products or how we can help you strengthen your supply chain as tension spring manufacturers, feel free to contact us. We have various products to suit different requirements and many years of expertise in producing high-quality springs.