Who Wants to Be a Billionaire?
25/03/2015
Fancy a bank balance with 7 figures? Then engineering could be the career for you.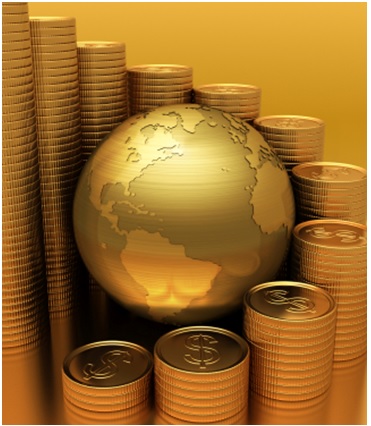 When we think of billionaires, most of us can be forgiven for assuming they probably have a degree in business or finance. But despite this common misconception, other than a colossal amount of money, the world's richest have something else in common too – engineering.
The Billionaires Club
In fact, a new analysis has revealed that more than a fifth of the world's top earners studied engineering at university. That's almost twice as many as the next most popular choice – business.
This finding was based on an assessment of the Forbes' Top 100 List of the richest people in the world – the Who's Who of the obscenely wealthy.
Engineering billionaires were found to be far richer than other kinds of billionaires too, with an average wealth of around £17.3bn, compared to just £15.1bn among those with finance degrees.
A number of the world's fattest cats are engineering graduates. For example, Google co-founders, Sergey Brin and Larry Page, both studied computer engineering before going on to make history and their fortunes.
At its heart, engineering is all about problem-solving and making the world a better place, through the development of new, life-changing technologies. Engineers are behind the cars we drive, the tablets we take, and the power in our homes. Hence, it's rather unsurprising that they're coming out on top. And as this analysis shows, there's plenty of industry to be had in engineering too.
Spotlight on STEM
These intriguing findings show the wealth of opportunities available to engineers, bolstering calls for more young people to consider studying engineering at university.
It's hoped these results will also lend weight to campaigns for a better emphasis on STEM subjects in schools too.
Studying STEM subjects at A-level could also be good news for you bank balance. In fact, research has shown that achieving 2 or more A-levels in STEM subjects can send a girl's salary soaring by a third, and add 7.8% to a man's earnings too, demonstrating how important such subjects can be.
Here at European Springs, we understand the value of engineering, and as, custom spring manufacturers we know a thing or two about this innovative field too. Our quality springs are used for a variety of exciting applications, and who knows, they could even help you on your way to developing a billion-dollar idea of your own.
If you think you require our services, then contact us  by giving us a call on 0208 663 1800.
European Springs