What Metals Are Used in Spring Manufacturing
Springs can be made from lots of different materials, and not all are made from metal. The end-use for the spring will inevitably decide its form and the materials it is made from. Learn the difference between a titanium spring and a copper alloy spring here.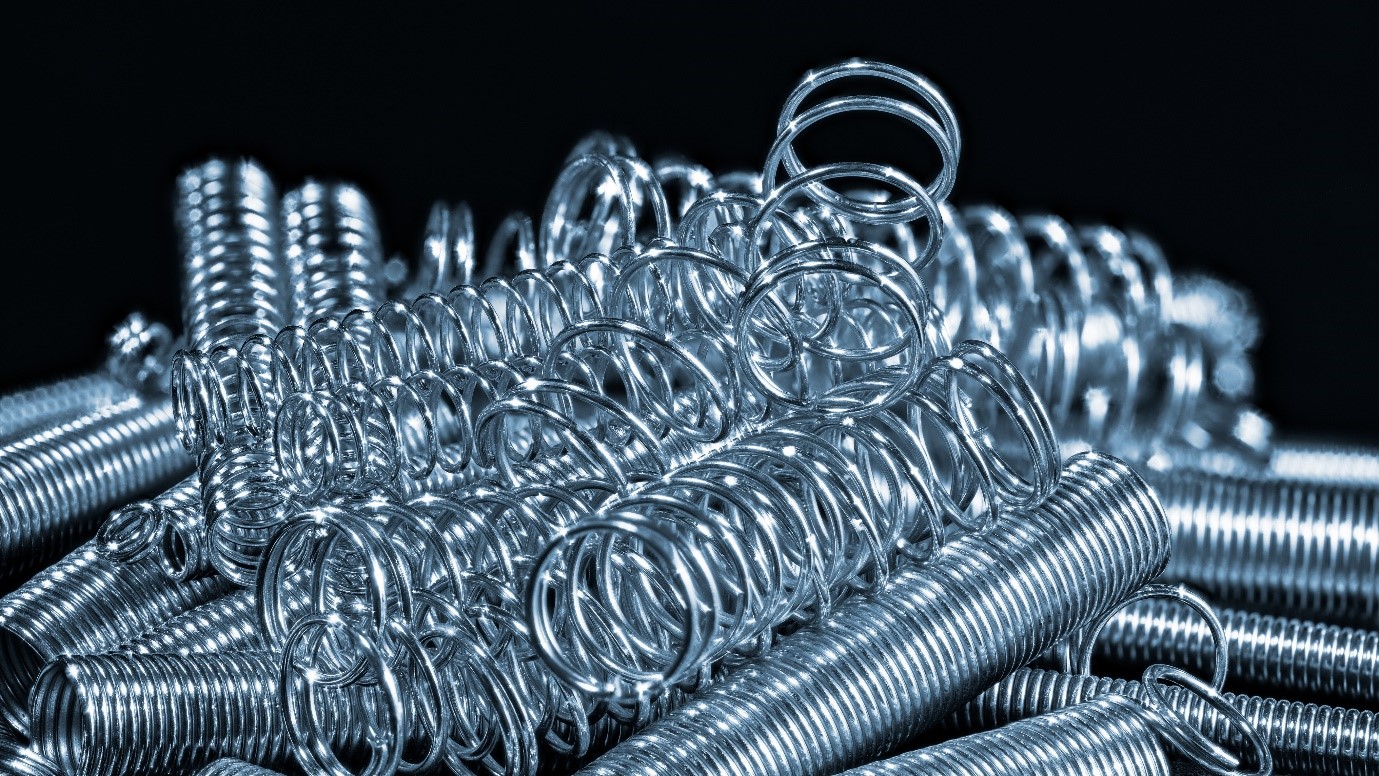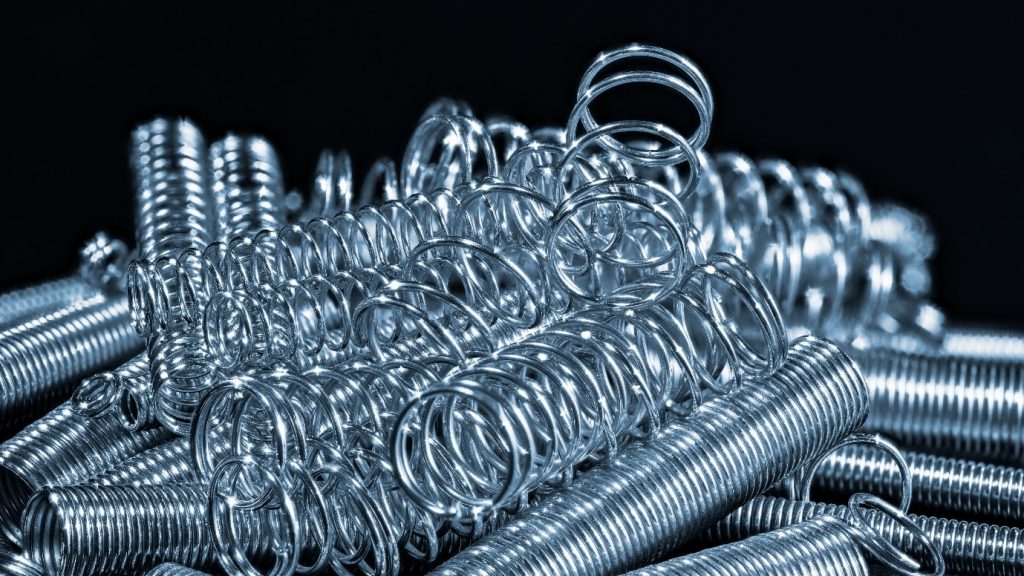 Steel Springs
Steel is one of our favoured materials for creating springs. Steel is iron alloyed with elements like carbon, to create a strong yet pliable spring. Of course, steel isn't a one-size-fits-all for springs; the purpose of the spring will dictate the percentage of the alloy, as well as how it is treated.
We can produce steel springs for a range of purposes. Here are just a few of the steel types we create springs from:
Cold drawn low-alloy steel
Hardenable spring steel
Stainless spring steel
Stainless spring steel with anti-corrosion
Stainless spring steel for high temperatures
Stainless spring steel, non-magnetic
Combination steel; non-magnetic, anti-corrosion, acid-resistant
Each of these steel types must be carefully chosen, created and modelled into the spring of your choice, and each subtle adjustment to the make-up of the material must change how we approach the spring-making process, too.
We have been spring manufacturers for many decades, however, and are well experienced with the intricacies of spring formation. We also understand that every spring matters, and when it comes to springs for motor industries or healthcare industries, a slack in quality at any point could become dangerous. As such, we pride ourselves on our deep understanding of spring engineering and its value to society. We concentrate on providing springs of a consistent quality for our customers.
Cold drawn low-alloy steels have the benefit of improved tensile strength, and often has a brilliant finished quality that makes it aesthetically pleasing. This could be important if your springs are going to be on show. The low-alloy nature of our cold drawn steels is created by adding in elements such as nickel, chromium, and molybdenum, and depending on the percentages used can grant your average steel spring with greater creep strength.
Our range of stainless steel springs are created from steel with a high percentage of chromium. Regular steel has 10%, but stainless steel uses 17% and some nickel. Stainless steel is best used in applications where yield strength is an important factor, but stainless steel also has high anti-corrosion properties. These properties can be strengthened through subtle tweaks made to the alloy percentages and the finishing of the metal spring.
Stainless steel is almost always cold worked, which can result in magnetism in the spring. This can be an issue in some devices, so it is important to specify or talk to us about whether you will need us to undertake extra work to achieve non-magnetic springs.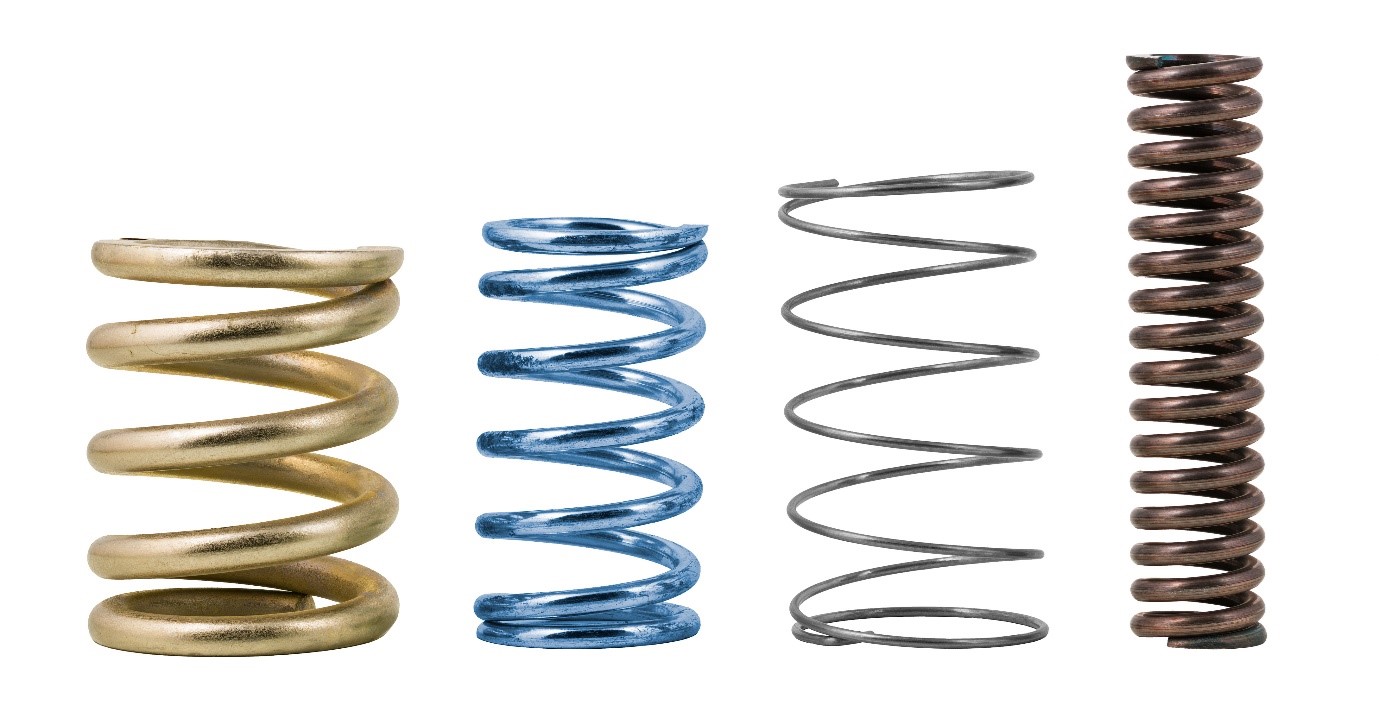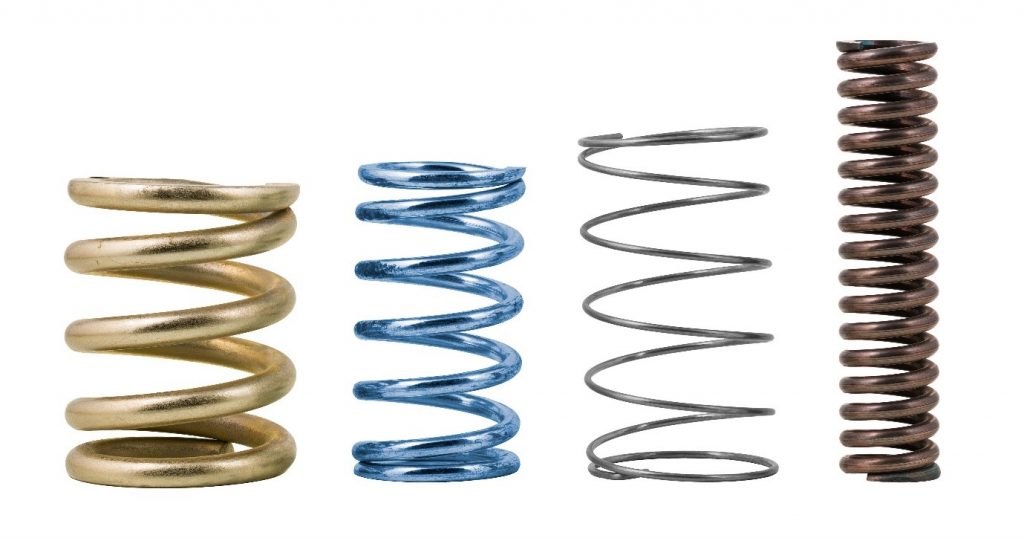 More Information About Additional Alloyants
Chromium is a popular alloyant that is used to improve strength, ductility, toughness, and hardness and is present in most types of steel as a result. Other incredibly popular alloyants that are used in carbon steel, which is sometimes referred to as spring steel, includes molybdenum, silicon, nickel, and copper.
We take these for granted, but each of these elements provides their own unique traits. For example, copper is one of the best electrical and heat conductors available on the planet, and silicon is incredibly effective at absorbing shock loads. European Springs also holds the largest stock of silicon chrome wire in the UK, so we're able to create a wide range of products for a variety of industries and applications.
We understand how the make-up of your springs' materials will benefit your end project:
Copper Springs
Copper is known for being a fairly soft and ductile metal, which means that it isn't nearly so suitable as stainless steel is for bearing heavy loads. On the other hand, when the spring also needs to carry an electrical charge, beryllium copper springs might be able to provide the impact strength and anti-corrosion properties that are just right for the product you have in mind.
Primarily used in electrical applications, copper springs can be vital to your final product.
Titanium Springs
In healthcare, the hypoallergenic properties of the metal used might be of the greatest importance. In this case, titanium springs can prove to be the most effective for the end purpose. In contrast to some metals, titanium can be considered a little brittle for everyday use, and it can also be difficult to mould into the desired shape if wielded by an inexperienced company.
When calculated against the pressures it needs to withstand, however, we can figure out how best to solve your problems through the design of our springs.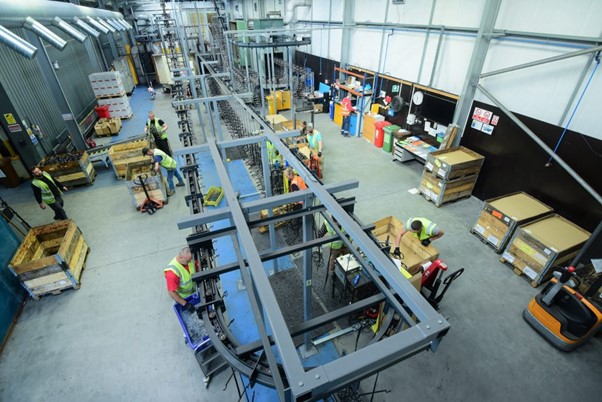 At European Springs, we test every single type of spring that we manufacture to ensure its strength and durability are up to the mark and can withstand any type of stress and strain.
If you would like to know more about the processes that we use within our spring manufacturing procedures or any of the springs we make including compression springs, tension springs and torsion springs, then you can contact us today on +44 208 663 1800 and one of our incredibly friendly members of staff will be more than happy to help.