UK Manufacturing Growth Increases
11/02/2015
Here at European Springs we're proud to be a part of the manufacturing industry here in the UK, and like to keep up to date with all the latest developments from this exciting field.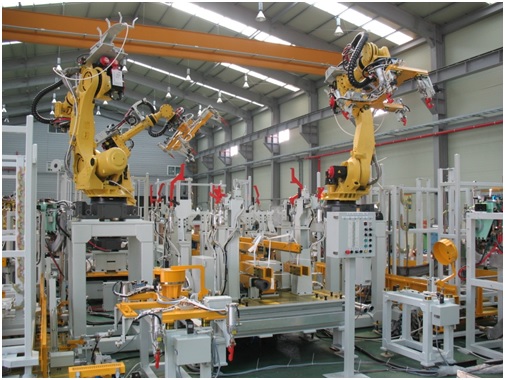 Interestingly, recent weeks have seen some good news for the UK's manufacturing industry, with reports revealing that the manufacturing sector here in the UK expanded at a faster pace in January, largely thanks to a modest recovery in export orders.
This finding is based on the latest Markit/CIPS Purchasing Managers' Index (PMI) , which is an economic indicator derived from monthly surveys of companies in the private sector.
According to this latest survey, the Markit/CIPS manufacturing PMI rose to 53 in January from 52.7 in December – a figure above 50 is taken to indicate growth. Significantly, output has also remained above the level of 50, which divides growth from contraction for the past 23 months.
A key factor which is believed to have aided manufacturing firms is the recent slump in oil prices. According to The Independent, this fed through to the steepest drop in input costs seen for nearly six years.
Modest Increase In Overseas Orders
This latest survey also revealed that manufacturers saw a modest increase in new business from overseas clients, though the main driver of growth remained the domestic market.
As outlined by the BBC, these latest findings also suggest that manufacturing output is rising at a rate of about 0.2% per quarter, which is a slight improvement compared to the 0.1% growth recorded for the last three months of 2014.
Though there were signs of improvement in the overseas market, the article quotes Senior Economist at Markit, Rob Dobson, as stating that "It looks as if lacklustre demand from the eurozone in particular remained a headwind for British manufacturers."
Overall however, the results of the survey suggest that there is reason for optimism, and that the UK Manufacturing industry is starting 2015 on a firmer footing.
Here at European Springs, we're leading spring manufacturers and are suppliers of a range of high quality spring products including compressions springs. So if you're looking for a compression spring manufacturers , then please don't hesitate to contact us today by giving us a call on +44 (0) 208 663 1800 and a member of our friendly team will be happy to help you with your enquiries.
European Springs