Stronger Together: European Springs & Pressings Ltd. and Metrol have been reaping the rewards of working collaboratively
European Springs & Pressings and Metrol attended the recent DSEI Expo at Excel London for the first time, sharing an exhibition stand as part of our ongoing commitment to finding new ways of working collaboratively.
The Defence Security Equipment International (DSEI) show is the largest fully integrated defence and security show in the world. With 8 halls and over 1000 companies in attendance, covering the Aerospace, Land, Naval, Security, Joint, Future Tech, Manufacturing, Medical and Space sectors, DSEI is recognised as the world's most prestigious land, sea and air biennial defence and security exhibition. The 2021 show brought together senior international trade and military experts from across the entire supply chain in an optimal business environment.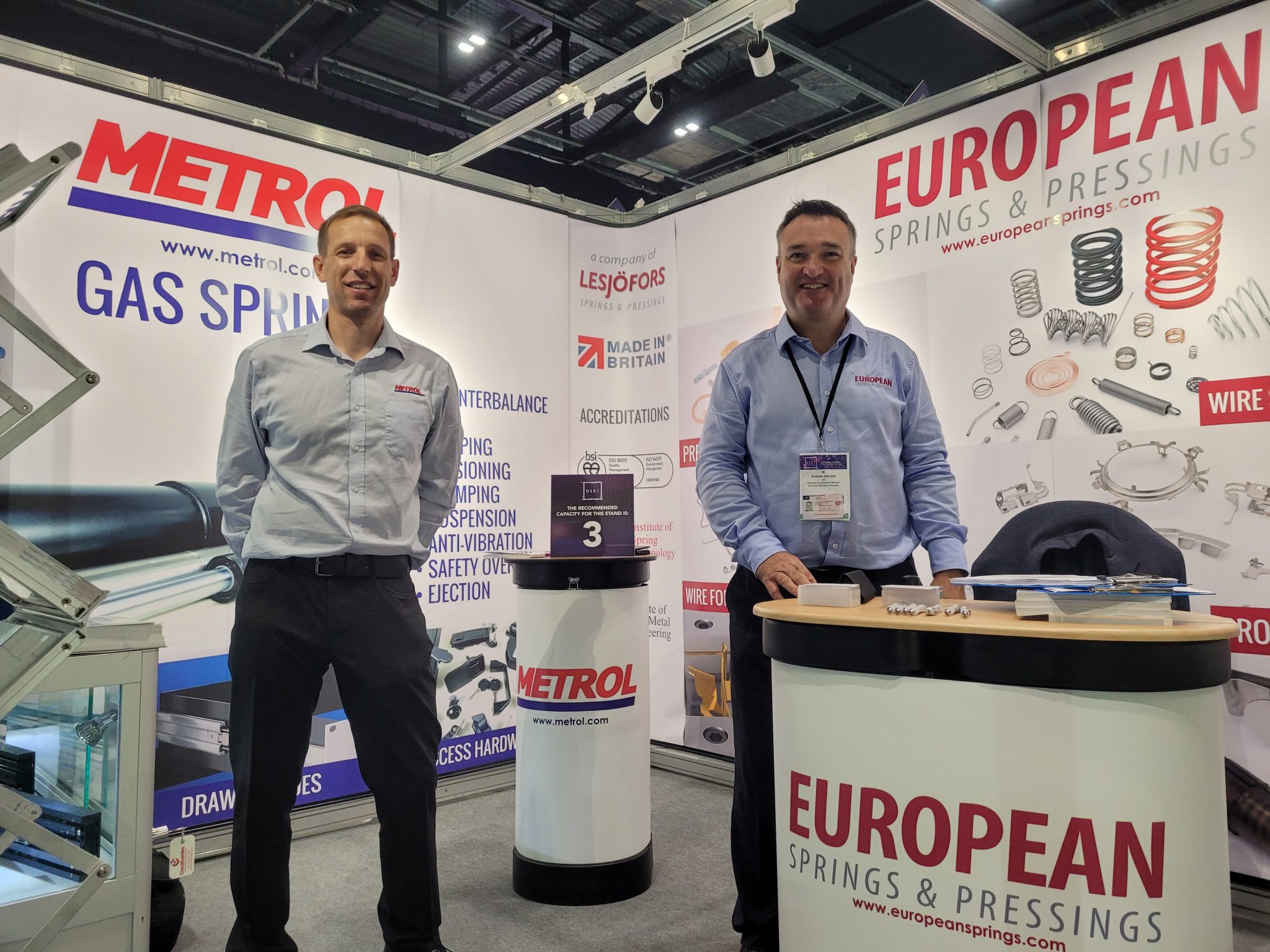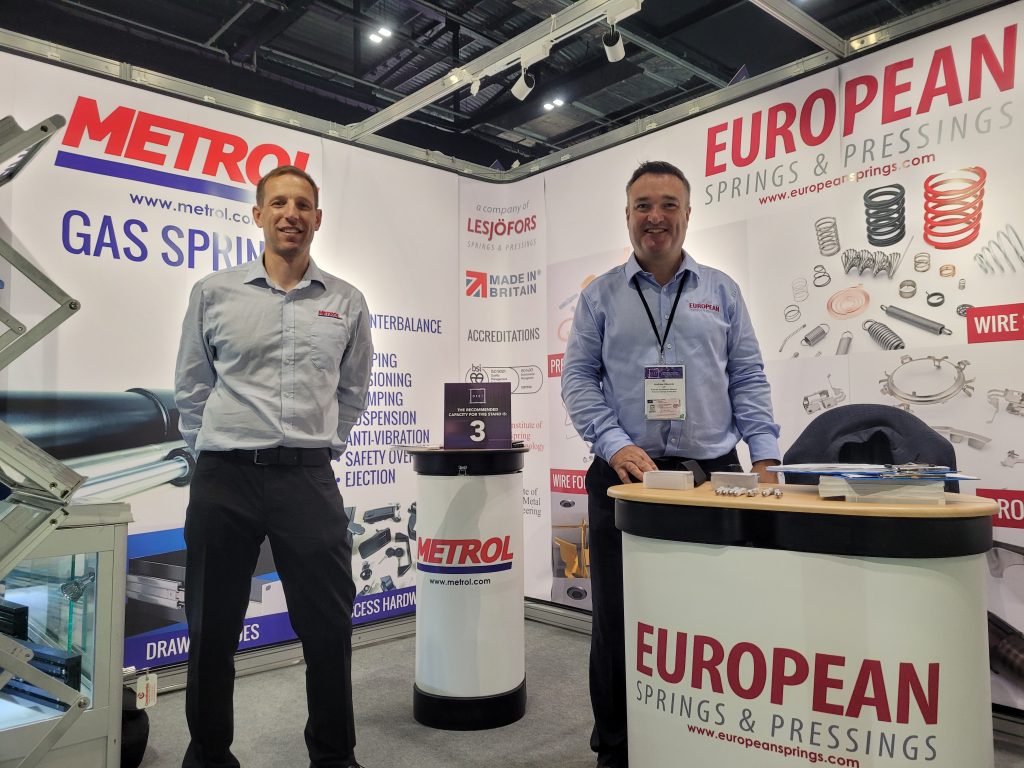 The Benefits of Working Collaboratively
Making our first appearance at DSEI, European Springs & Pressings and Metrol decided to pool resources and attend the event together. The initial reasons and benefits were clear; sharing a platform means sharing exhibitor and stand costs, an economic saving that allows both companies to be present at more exhibitions across the year. Similarly, the collaboration enables us to combine our marketing and logistics, align our messaging and mutually promote both companies.
The collaboration also allowed our sales representatives and experts to become more familiar with their counterparts' products and service offers. Knowing each other's product range and capabilities allows for much smoother cross-selling across the two sister companies. This increased product range makes the customer feel more confident that we can fully cover their needs within the Lesjofors group.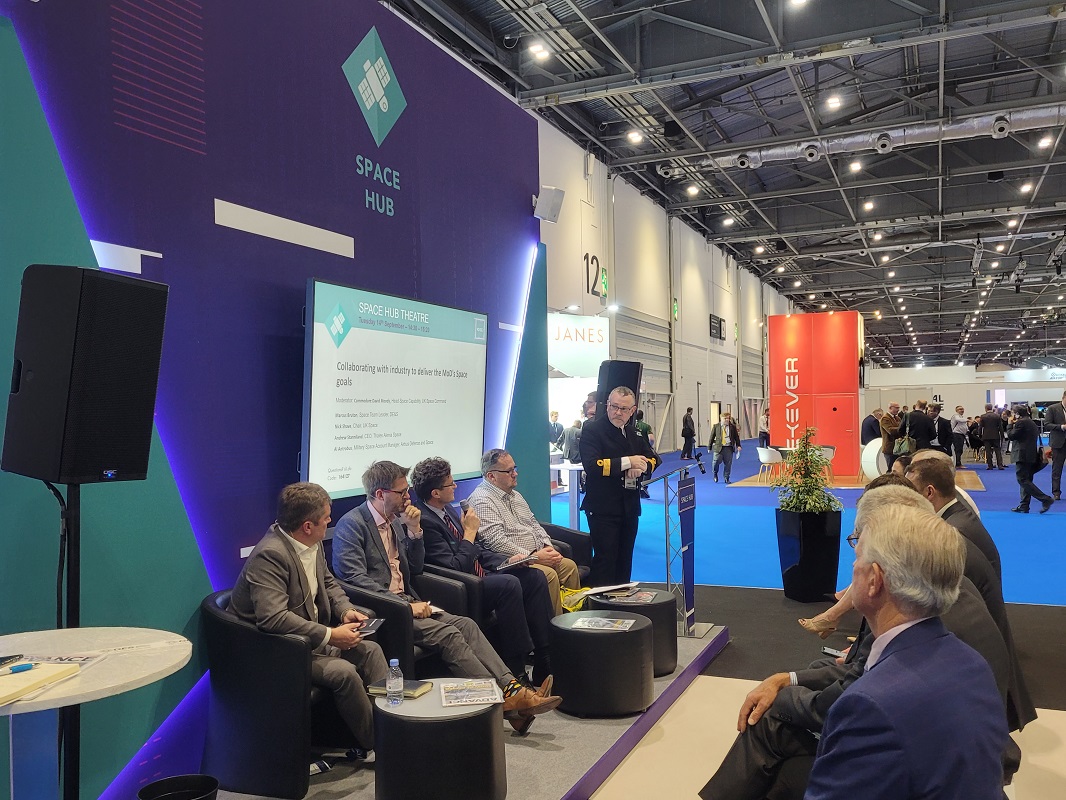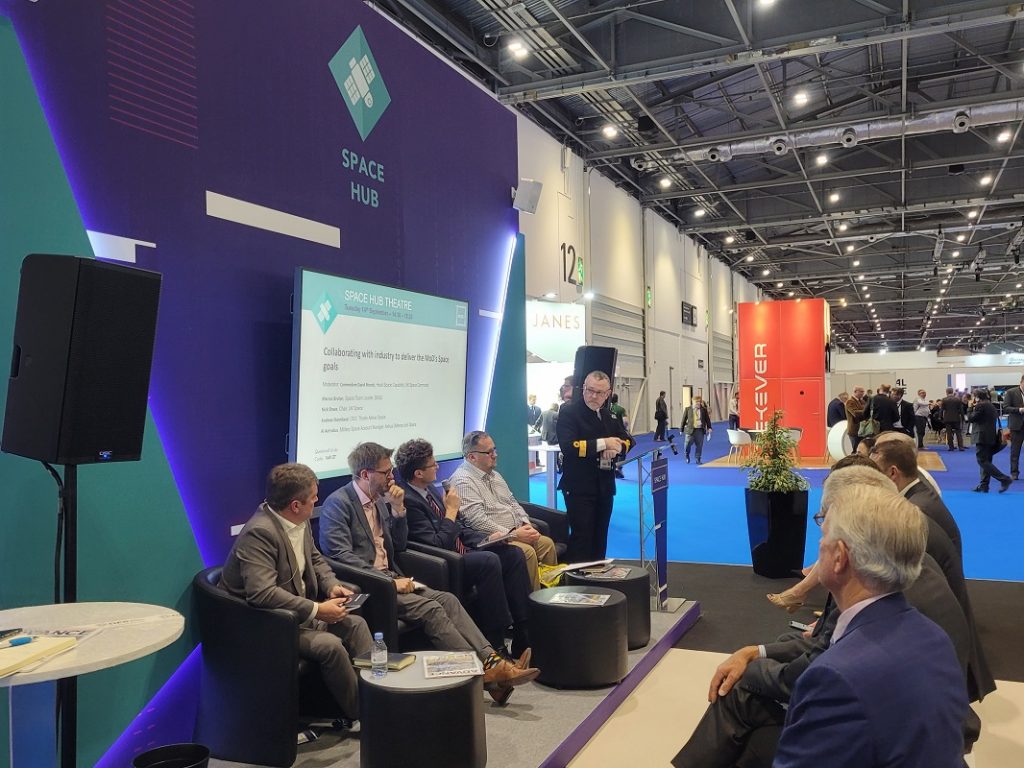 Our Comprehensive Spring and Wire Form Range 
Our combined range, including springs, standard and specialist application gas springs, wire forms, metal-pressed and motion control components, means that we can offer a lot more options and present a greater range of solutions to our customers. 
The benefits of this were very evident at the DSEI show, where a discussion with a customer might begin with a request for a heavy-duty wire spring but, in order to supply the requisite power, we were able to suggest a gas spring alternative. Alternatively, some customers enquired about the suitability of a gas spring, and our experts were able to advise them on other types of spring that would meet their product or process needs at a lower cost or with better results.
This approach exploits the natural synergy between the two businesses and has already been producing results. At the DSEI 2021 show, it was apparent that operating a shared stand and drawing on both company's strengths yielded advantages in terms of lead generation and retaining visitor engagement. These benefits have also translated across to general operations, with European Springs & Pressings and Metrol better able to help customers who enquire by directing them to the product ranges and capabilities on offer across both companies.
Promoting Products and Services while Co-Exhibiting 
The Defence Security Equipment International Show 2021 is only the first joint exhibition that European Springs & Pressings and Metrol have decided to co-exhibit at, with several collaborative shows planned for 2021 and 2022, including Interplas, The Engineering Design Show, Advanced Engineering and Medical Technology Ireland. Furthermore, both teams will continue to support and promote the other company's products and services at events that we attend individually, building upon the platform of cross-selling and mutual promotion that we have begun to develop.
Alongside valuable representation at exhibitions and the increased generation of leads and sales support, the venture has also fostered a strong feeling of comradeship and respect across the two businesses.
Rewarding events like the DSEI Expo clearly demonstrate the benefits of companies within the Lesjofors family working together. The combined range of products, expertise, and experience that we can offer proves how much stronger we are when we work together.
---
As spring manufacturers, we must keep up with the latest news and events within our industry. We thoroughly enjoyed the show and would like to thank everyone who visited our stall and made us feel welcome at our first DSEI event!